Habs Daily: Gallagher Calls Out Referees, Slafkovsky's Shot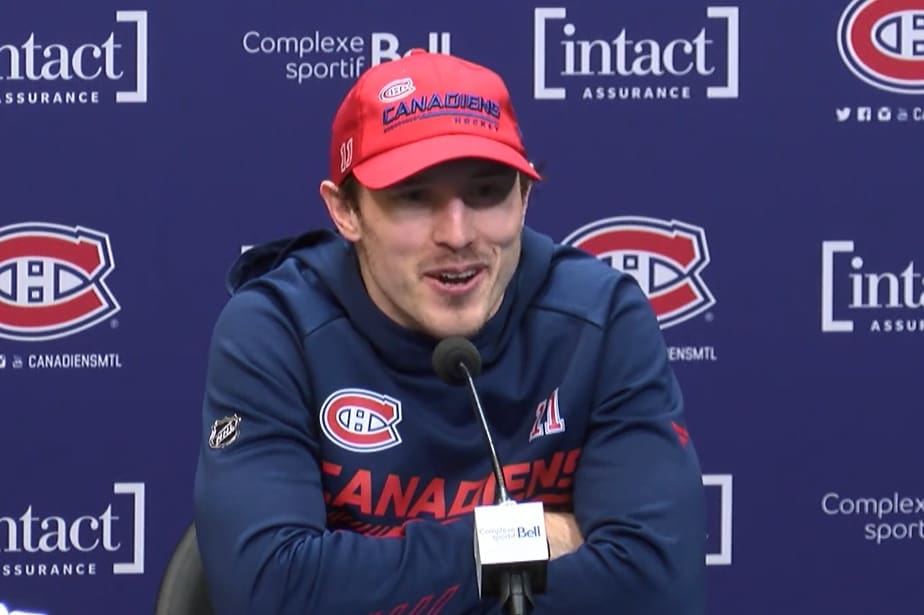 Your daily roundup of all the latest Montreal Canadiens stories, news, events, and highlights.
Habs News
The Montreal Canadiens are reportedly interested in signing goaltender Samuel Montembeault to a contract extension. But how much should they offer him? We take a look at some of the relevant contracts the team may use in negotiations. [Canadiens Contract Comparables In Montembeault Negotiations]
Rafael Harvey-Pinard, Jordan Harris, and Mike Matheson were held out of practice on Wednesday. But more importantly, the entire team, including Juraj Slafkovsky, worked on their shooting. Let's just say that Habs fans probably won't complain if the team decides to spend more practice working on their accuracy. [Habs Practice Notes: Slafkovsky Works On Shot With Nicholas]
Brendan Gallagher was not happy with the poor officiating in Tuesday night's game against the Calgary Flames. Listen, I tend to hate it when people blame referees, but Gallagher has a point. Not only was the call on him terrible, but the make-up call shortly after was also rather questionable. It directly impacted the game, and that's exactly what referees should avoid.  [Canadiens Gallagher Calls Out Referee For Questionable Decision]
Some unfortunate news: Karl Tremblay, the lead singer of Les Cowboys Fringants and a big Habs fan, has unfortunately passed after being diagnosed with prostate cancer in 2022. RIP Karl.
Les Canadiens de Montréal sont en deuil suite au décès de Karl Tremblay. Le chanteur des Cowboys Fringants aura marqué à tout jamais la scène musicale québécoise, faisant vibrer l'identité de notre belle province.

Nos pensées accompagnent ses proches en cette période difficile. pic.twitter.com/lWOWI9u78Q

— Canadiens Montréal (@CanadiensMTL) November 15, 2023
National Hockey Now Network
Rickard Rakell seems more than a little mystified by it all. A lot of people who have watched him work for the first month-plus of the Pittsburgh Penguins' season probably are, too. Rakell, who mans the right side on the No. 2 line, alongside Evgeni Malkin and Reilly Smith, has played a pretty consistently responsible 200-foot game and has generally done everything asked of him. Except to score goals. [Pittsburgh Penguins]
In the spring of 1938, the Red Wings and Montreal Canadiens met in a nine-game exhibition series contested across England and France. They were the first NHL games ever played in Europe. [Detroit Red Wings]
In a new interview, Colorado Avalanche prospect Nikolai Kovalenko discussed signing his first NHL contract, what he wants to work towards in Colorado, and how often the Avalanche check in on him. [Colorado Avalanche]