Habs Daily: Florian Xhekaj's Development, Slafkovsky, Reinbacher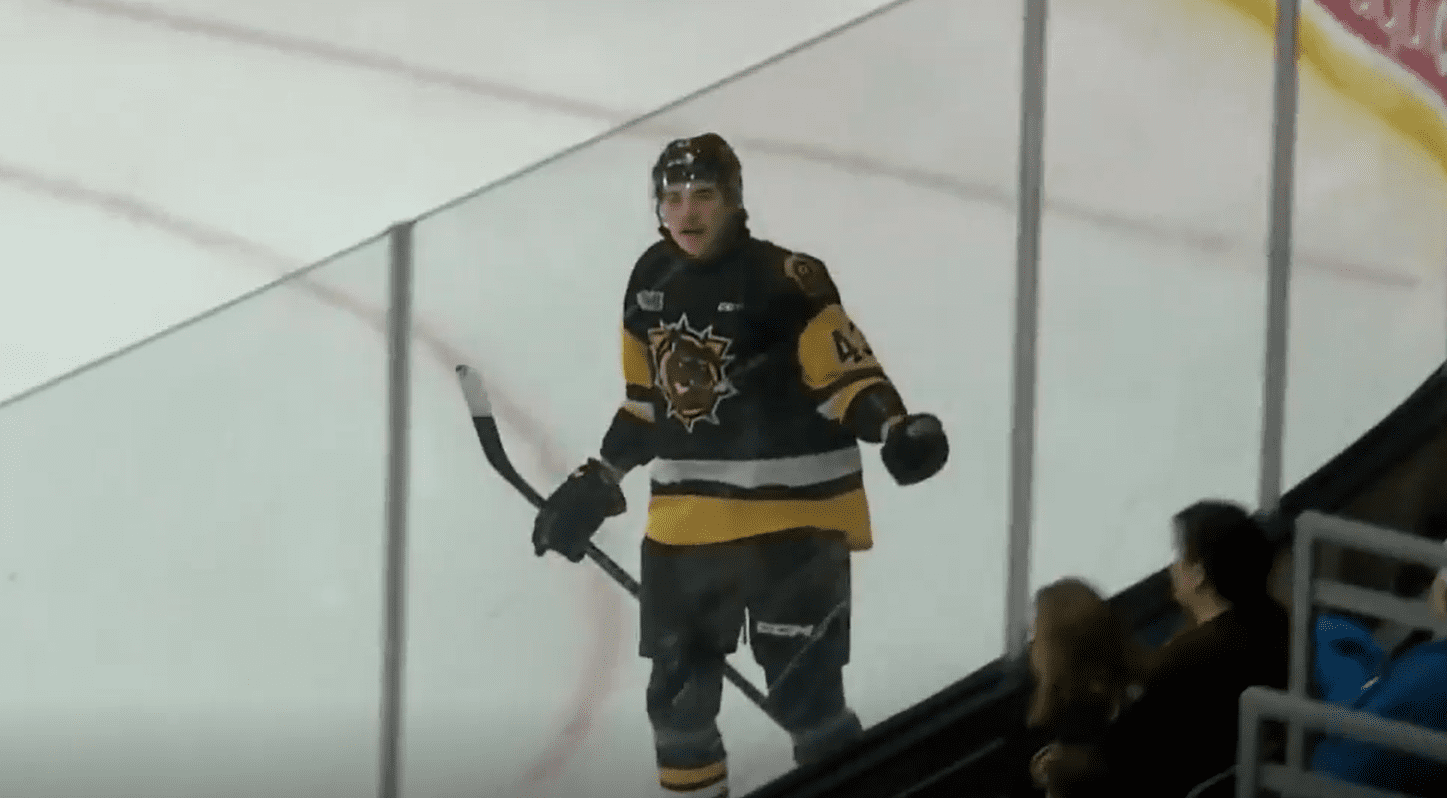 All the latest Montreal Canadiens stories, news, events, and highlights.
Habs News
ICYMI: A look back at some of the most important trades general manager Kent Hughes has made since joining the Montreal Canadiens. [Grading Kent Hughes' Most Important Montreal Canadiens Trades]
There was some good news from Saturday's matchup between the Habs and the Bruins. Juraj Slafkovsky had one of his best games in a Canadiens uniform, and not only because he scored. His play has been much better in recent games. The bad news was pretty much everything else. The Habs started slow, slowed down further, and then hit a dead stop by the end of the third period. [Canadiens Slafkovsky Scores In Embarrassing Loss To Bruins]
Prospect Florian Xhekaj is off to a great start to his sophomore season in the OHL. He already doubled his production from the previous year and is picking up momentum as the season unfolds. It's a different situation for prospect David Reinbacher, however, thanks to a coaching change, things might become much healthier for all concerned. [Canadiens Prospect Report: Xhekaj Thriving, Reinbacher's Situation]
Speaking of prospects, Owen Beck continues to produce at an impressive level. The 2022 second-round pick scored a hat trick on Sunday, pushing his production to over one point per game. It was also his second hat trick against Oshawa this season.
OWEN. BECK! 💪

The @PetesOHLhockey star completes the hat-trick, as the Petes have clawed their way back down 5-0 📽️@CanadiensMTL | #GoHabsGo pic.twitter.com/wslpB2lCtu

— Ontario Hockey League (@OHLHockey) November 19, 2023
We also have to send some praise Filip Mesar's way. The 19-year-old prospect currently leads the OHL in points per game.
#OHL points-per-game leaders (min. 5GP)

Filip Mešár (#GoHabsGo) – 2.00
Carson Rehkopf (#SeaKraken) – 1.85
Easton Cowan (#LeafsForever) – 1.80
Hunter Brzustewicz (#Canucks) – 1.75
Matthew Sop – 1.60 pic.twitter.com/cxtrgaZBY0

— Ontario Hockey League (@OHLHockey) November 18, 2023
National Hockey Now Network
Per Tiffany Chan, sources confirmed that Boston Bruins winger Milan Lucic was arrested after his wife called the police and told them that he had attacked and choked her. There's more information to be had in this particular case, but there is no excuse for any sort of domestic violence. It's disgusting, cowardly, and the sign someone is a trash human being. [Boston Bruins]
After the London Knights' 7-4 loss to the Flint Firebirds on Nov. 17, Philadelphia Flyers prospect Oliver Bonk caught the attention of many on social media. But, it wasn't because of how he played, or anything he did in the game. Instead, Bonk was doing an interview. The 18-year-old's right wrist was raised high enough that his jersey couldn't cover it, subsequently revealing a semicolon tattoo.[Philadelphia Flyers]
Just when it looked like things were about to get out of hand versus the Dallas Stars, the Colorado Avalanche picked themselves up, dusted themselves off, and went to work. And from that point on, it was all Avalanche. [Colorado Avalanche]