Habs Daily: Xhekaj Injury Update, Anderson Usage, Hutson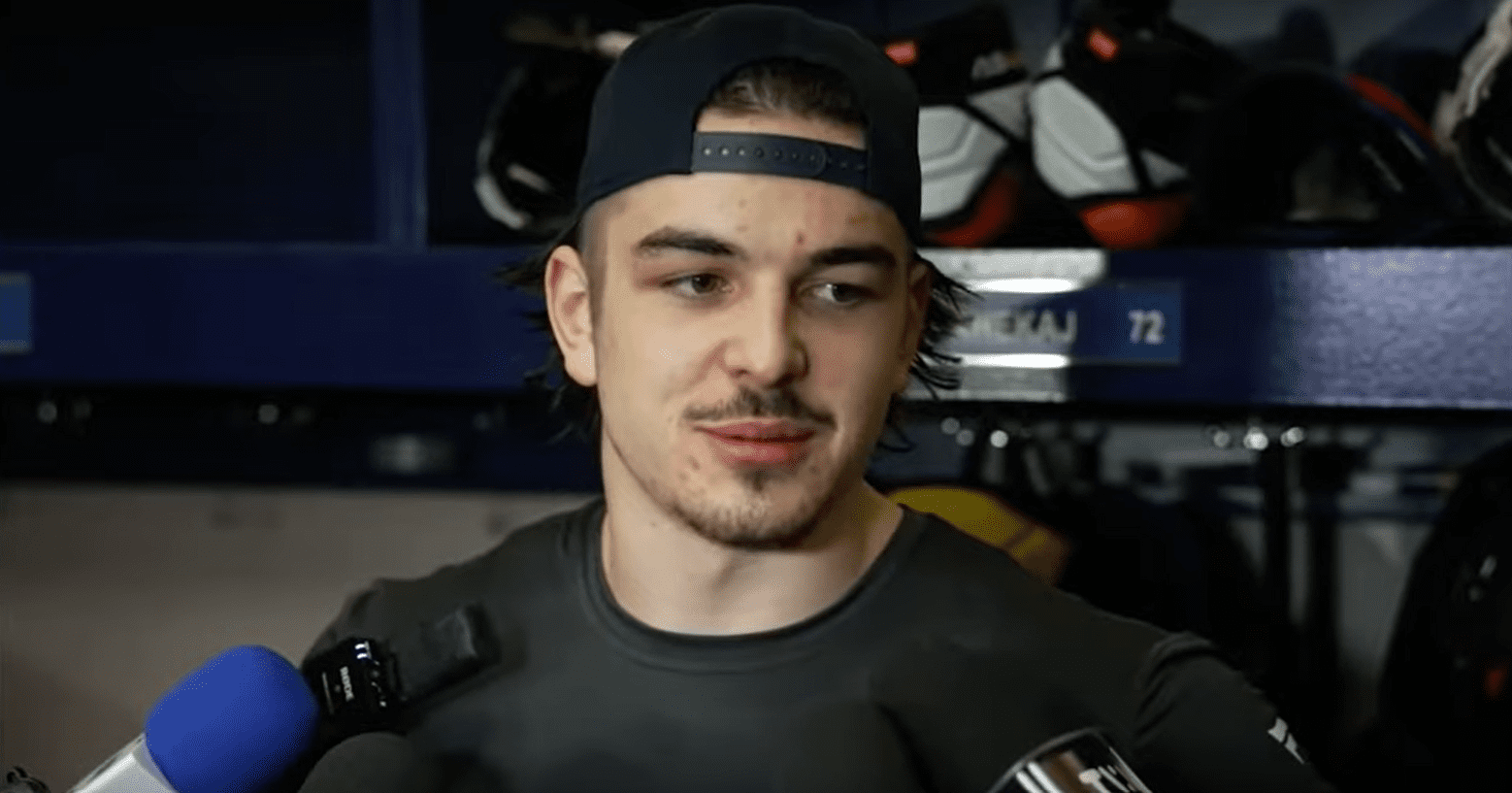 All the latest Montreal Canadiens stories, news, events, and highlights.
Habs News
There was some good news from practice on Friday. Or, at the very least, we can consider it good news since we're discussing the Montreal Canadiens. Defenceman Arber Xhekaj was not present, however, the team only listed him as day-to-day with an upper-body injury. Forward Rafael Harvey-Pinard was also nowhere to be found at the team's practice in Brossard. [Canadiens Practice Notes: Arber Xhekaj Injury Update]
The practice was held ahead of the team's trip to Boston. Josh Anderson practiced on the team's top line alongside Nick Suzuki, which indicates he's heading toward more premium ice time without producing results. At first, the strategy was sound, but we've reached a point of diminishing returns when it comes to head coach Martin St-Louis' generosity. It's time to stop forcing the square peg into a round hole. [Habs Canadiens Must Address Mounting Anderson Problem]
Goaltender Samuel Montembeault's new mask is quite nice. It honours one of the team's greatest goalies of all time, Jacques Plante.
🔵⚪️🔴 SAMUEL MONTEMBEAULT 2023-24 @canadiensmtl
📸 @wegSebastien

Honouring Habs legend Jacques Plante & the "Sainte Flanelle" in a knitting style. 🧶
On the other side, the Montreal Habs torch that past generations in a high detailed realistic style. pic.twitter.com/EQVaCT1Iia

— Sylvie Marsolais & Alexandre Mathys (@Sylabrush) November 17, 2023
If you're looking for more Lane Hutson footage, you're in for a treat. Chris Peters produced a short video about Hutson, which includes some comments from his Team USA teammates. It's well worth a watch.
Money talks, and in Mike Hoffman's case, it sang a sweet tune of seduction with a French-Canadian twist. It turns out the reason Hoffman chose the Habs over the St-Louis Blues is that they offered more money. It's hard to blame him. But it's easy to blame former general manager Marc Bergevin.
Hoffman sent me the most honest text message I've ever received from a professional athlete.

Me: Did the Blues show interest?
Hoffman: Yes
Me: Why did you sign with Montreal?
Hoffman: More money

That was a 3-year, $13.5 mil deal with the Canadiens. He was dealt to SJ last Aug.

— Jeremy Rutherford (@jprutherford) November 17, 2023
Speaking of Hoffman, after an incredibly slow start to the season the former Hab has scored in back-to-back games.
Mike Hoffman (@MHoffy68) has goals in back-to-back games! 🦈 pic.twitter.com/6TjlOUtPUH

— NHL (@NHL) November 17, 2023
National Hockey Now Network
The Pittsburgh Penguins won five in a row. This season, they've beaten three of the best teams in the Western Conference and squashed one of their playoff rivals, the Buffalo Sabres. Yet the loss to the New Jersey Devils, who have now beaten the Penguins six straight times, seemed to pull on a few loose threads. [Pittsburgh Penguins]
Sometimes, the best trades are the ones you don't make. Take the Philadelphia Flyers and defenseman Travis Sanheim, for instance. The Flyers were reportedly set to deal Sanheim and Kevin Hayes to the Blues in late June for veteran defenseman Torey Krug and a first-round draft pick. But the trade hit a snag because Krug, 32, would not waive his no-trade clause. [Philadelphia Flyers]
We're getting closer and closer to a decision from Patrick Kane on where he's going to play this season, and it sounds like the Colorado Avalanche are in the mix. Kane is rumoured to be talking to around eight NHL teams as he decides what organization is the best fit for him. [Colorado Avalanche]