Canadiens Must Address Mounting Anderson Problem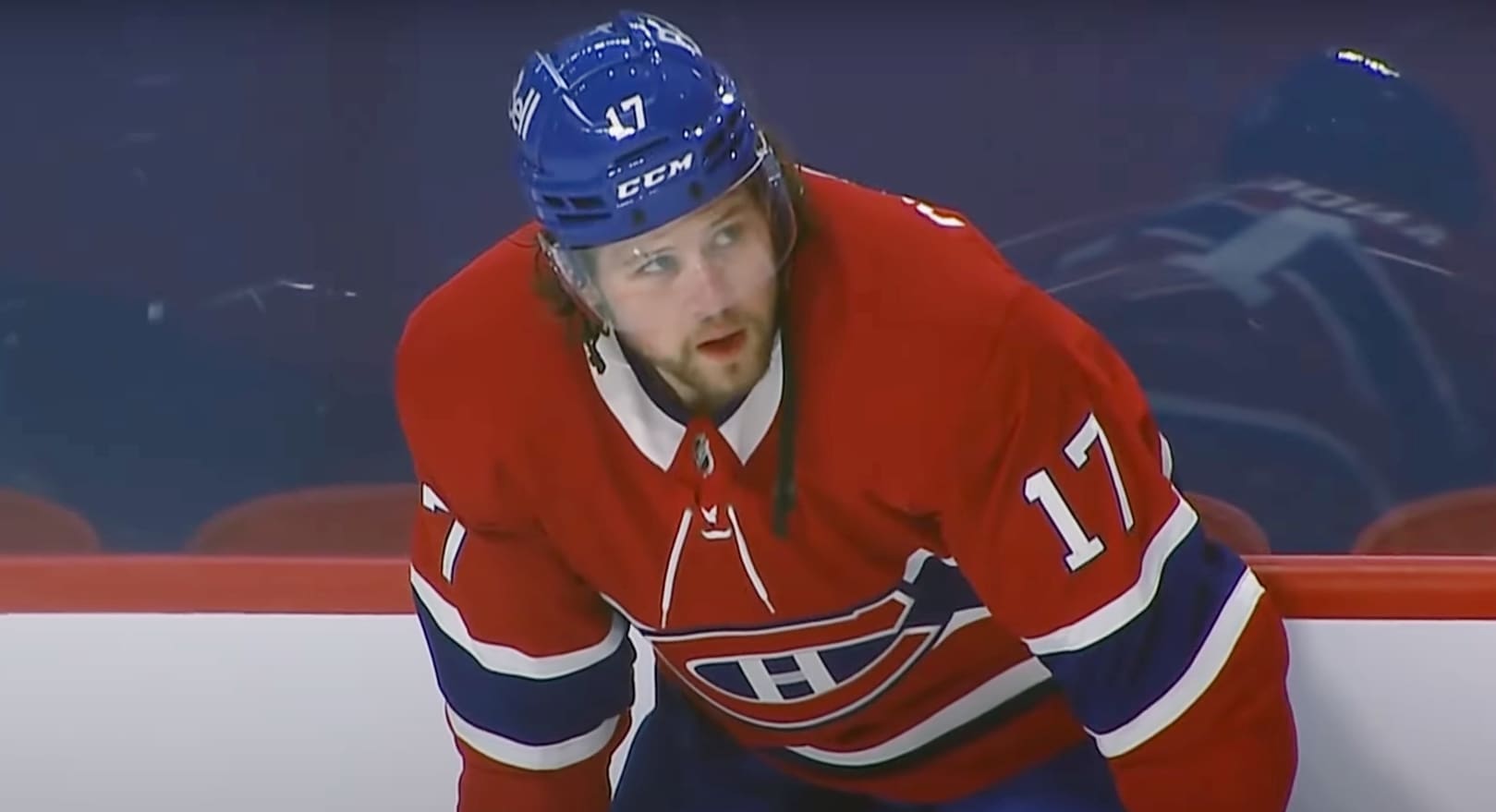 The Montreal Canadiens had a golden opportunity to maximize one of their assets last season, an opportunity that Kent Hughes failed to recognize.
With several teams interested in acquiring Josh Anderson due to his physical prowess and affinity for scoring goals, the Canadiens received offers from around the NHL, including from teams like the Calgary Flames.
Back in November 2022, I suggested the Canadiens would be wise to trade Anderson soon. It wasn't because he was playing particularly poorly, but it was clear he did not fit into head coach Martin St-Louis' offensive strategy.
More than anything, the logic behind trading a player such as Anderson is that his perception in general manager circles exaggerated his actual value on the ice.
The risk was that Anderson, who is a streaky scorer, may not be able to sustain his offence. His underlying numbers suggested that there were no guarantees as to his ability to maintain his production level.
Montreal Canadiens Declining Asset
Fast forward a year later, and not only has Anderson failed to register a goal after 17 games, but his trade value throughout the NHL has surely taken a significant hit.
And yet, St-Louis continues to use Anderson on the top line alongside the team's best player, Nick Suzuki.
It's a logical approach, at least on paper.
Playing him with Suzuki ensured Anderson would enjoy an uptick in scoring chances, and hopefully put an end to his scoring drought.
But at this point, it's quite clear that Anderson isn't just unlucky when it comes to finding the back of the net. He's actively hurting any line he plays on, and to make matters worse, he's a significant drag on the team's defensive play.
We've reached the point of diminishing returns when it comes to giving Anderson chances.
Habs are lost in their own zone. Lots of bodies, but terrible coverage. pic.twitter.com/qrbfEK4GyQ

— Marc Dumont (@MarcPDumont) November 17, 2023
Consider this, when Anderson plays with Suzuki, the Canadiens have only managed to control 45 percent of the shots and 44 percent of the expected goals.
But when Suzuki is on the ice without Anderson acting as an anchor, the Canadiens have controlled almost 51 percent of the shots and 49 percent of the expected goals.
You can repeat the same experiment with his various teammates, and you'll see the same results.
When Anderson plays with Alex Newhook, the Montreal Canadiens control just 34 percent of the shots and 38 percent of the expected goals. But once Anderson is removed from the equation, the Habs control 48 percent of the shots and expected goals.
Not only is Anderson struggling to score, but he's also a significant drag on his teammates' production.
Another great play by Nick Suzuki. He sets up Josh Anderson with a perfect scoring chance, but Anderson hits the crossbar.

Came *this* close to ending his scoring drought. pic.twitter.com/VGhy2V8DbH

— Marc Dumont (@MarcPDumont) November 15, 2023
Locker Room Health.
It's important to ensure teams have a healthy locker room, and trying to get a veteran like Anderson going will usually be seen as a positive action by the various players looking for promotions.
But now that the season is over 20 percent complete, the attitudes toward St-Louis' strategy may change.
If a player like Jesse Ylonen, who scored more goals against Vegas in a few shifts than Anderson has all year, continues to see his teammate receive prime powerplay minutes and top-line usage while he struggles to earn ice time on the fourth line, the locker room health will surely suffer.
Of course, the orders may be coming from the top, and that would explain why St-Louis is hellbent on giving Anderson minutes regardless of his production, but we must also consider that forcing a square peg into a round hole may not be worth it for a limited return at the trade deadline.