Canadiens Practice Notes: Arber Xhekaj Injury Update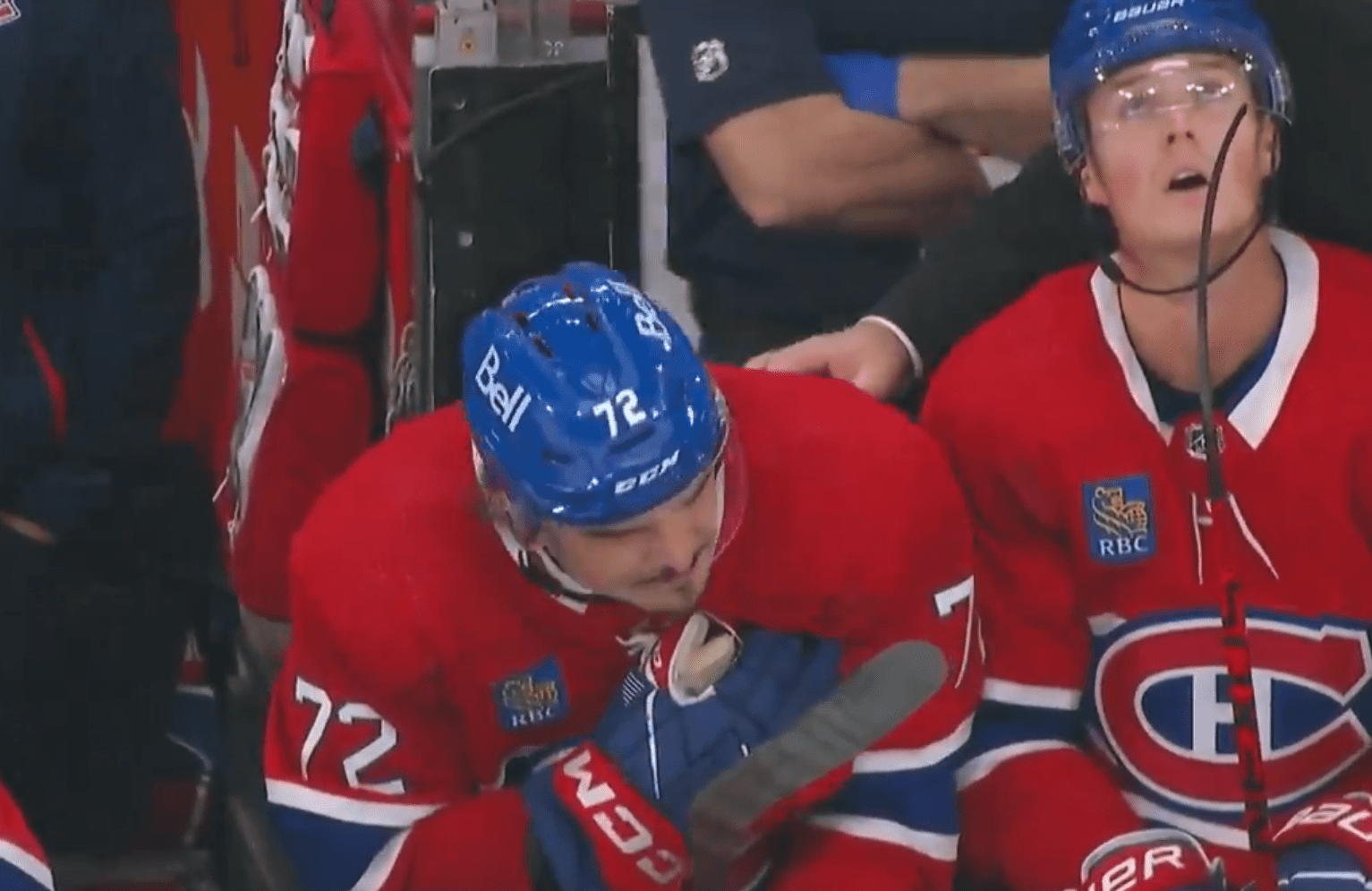 The Montreal Canadiens held a practice at Brossard before heading to Boston to face the Bruins on Saturday. The team fathers were in attendance and will accompany their sons during the trip to Massachusetts, which is always a fun weekend for all involved.
The Canadiens will face Boston for the second time this season. They beat the talented Bruins 3-2 in overtime thanks to goals by Brendan Gallagher, Nick Suzuki, and Kaiden Guhle.
Since then, things have changed significantly, with the Habs losing three games in a row.
Martin St-Louis' team is coming off one of their worst outings of the season, a 6-5 loss to the Stanley Cup Champion Vegas Golden Knights. The scoreline was rather flattering to the Habs, who allowed the Golden Knights to take almost 30 shots from high-danger areas. It was the Canadiens' third loss in a row.
Jesse Ylonen scored twice, providing the silver lining for the Habs.
Unfortunately, there was some more bad news from an injury standpoint on Friday morning.
Truculent blueliner Arber Xhekaj was not present at practice.
Xhekaj was hit by Ivan Barbashev on Thursday night, following a shift that led to almost three minutes of ice time for the 22-year-old defenceman.
Barbashev got the best of Xhekaj, who took a nasty spill into the boards.
Barbashev with a big hit on Xhekaj, who had been on the ice for about 2 minutes. pic.twitter.com/WWWi2WtQ2j

— Marc Dumont (@MarcPDumont) November 17, 2023
He finished his shift, but quickly left for the infirmary once the adrenaline faded. He was spotted favouring his left shoulder, which is not the same shoulder that required season-ending surgery last season.
The Montreal Canadiens then announced that Xhekaj would not return to play.
The early reports seem to indicate that it may not be too serious, as Xhekaj is listed as "day-to-day with an upper-body injury". And he will make the trip to Boston.
TSN showed him being pulled by the trainer 😬pic.twitter.com/AudE3UnGOK

— MAlyssa (@23MAlyssa) November 17, 2023
It should also be noted that Rafael Harvey-Pinard, who has been nursing an injury for the last few days, was also missing from the practice session in Brossard.
Despite playing fairly well when he was placed on the top line, Harvey-Pinard is yet to score this season. He has four assists in 13 games, and is among the many players the Habs are hoping will find their offensive rhythm in the near future.