Habs Daily:, Slafkovsky's Big Night, Mesar, Hutson's Excellence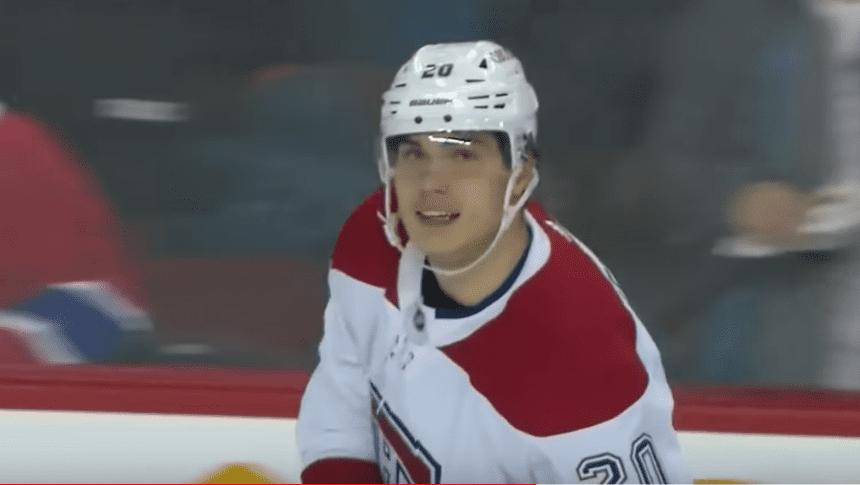 Our daily roundup of all the latest Montreal Canadiens stories, news, events, and highlights.
Habs News
ICYMI: Both Filip Mesar and Owen Beck have found their groove in the OHL after a relatively slow start. It's encouraging news, given that the Montreal Canadiens are counting upon prospects like Beck and Mesar to eventually make an impact in the NHL. Here are some of their recent highlights. [Canadiens Prospects Find Rhythm In OHL After Slow Start]
The Habs lost 6-2 to the St-Louis Blues on Saturday night, but there were a few silver linings, including the play of 19-year-old Juraj Slafkovsky. He scored a powerplay, and he looked pretty good alongside Nick Suzuki and Cole Caufield on the top line.[Slafkovsky Provides Spark for Canadiens In Loss To St-Louis]
The Boston University Terriers are off to a terrible start to their season, especially when we consider they were ranked as the top team in the NCAA coming into the year. However, Habs super prospect Lane Hutson continues to produce dominant performances, including his hat-trick outing against the North Dakota Fighting Hawks on Saturday night. [Canadiens Prospect Lane Hutson's Dominant Night]
Habs head coach Martin St-Louis was happy with Slafkovsky's performance, not to mention the work done by two of his younger, yet more talented players: Nick Suzuki and Cole Caufield.
#Habs Martin St-Louis on how having Juraj Slafkovský on their line can benefit Nick Suzuki and Cole Caufield: "I think it's an opportunity for young players like Suzy and Cole to take a younger player under their wing and teach him"

— Priyanta Emrith (@HabsInHighHeels) November 5, 2023
Slafkovsky played well, but we should not ignore the results from Jordan Harris, who, admittedly, has not performed as well as he did last season. A strong outing on Saturday night will hopefully bolster his confidence heading into future matchups.
#NHL GameScore Impact Card for Montreal Canadiens on 2023-11-04:#GoHabsGo pic.twitter.com/ICg1zGybFw

— HockeyStatCards (@hockeystatcards) November 5, 2023
National Hockey Now Network
The Pittsburgh Penguins have to be feeling pretty good about themselves today. Sure, their 10-2 victory in San Jose Saturday did not qualify as a 60-minute exercise in excellent execution, but they're not likely to nitpick after an eight-goal victory. Never mind that the Sharks looked a lot like expansion teams from the days when clubs new to the NHL were forced to construct a roster from the flotsam and jetsam discarded by organizations that had beaten them into the league. [Pittsburgh Pegnuins]
New Jersey Devils franchise forward Jack Hughes took a nasty spill on Friday night. It forced him out of the game after the first period against the St. Louis Blues and he didn't return. There was no update provided from the team other than he'd be reevaluated. On Saturday, Sportsnet Elliotte Friedman provided a vague update on the Devils franchise forward. It appears that the worst-case scenario has been avoided.   [New Jersey Devils]