Brendan Gallagher's Surprising Start To The Canadiens Season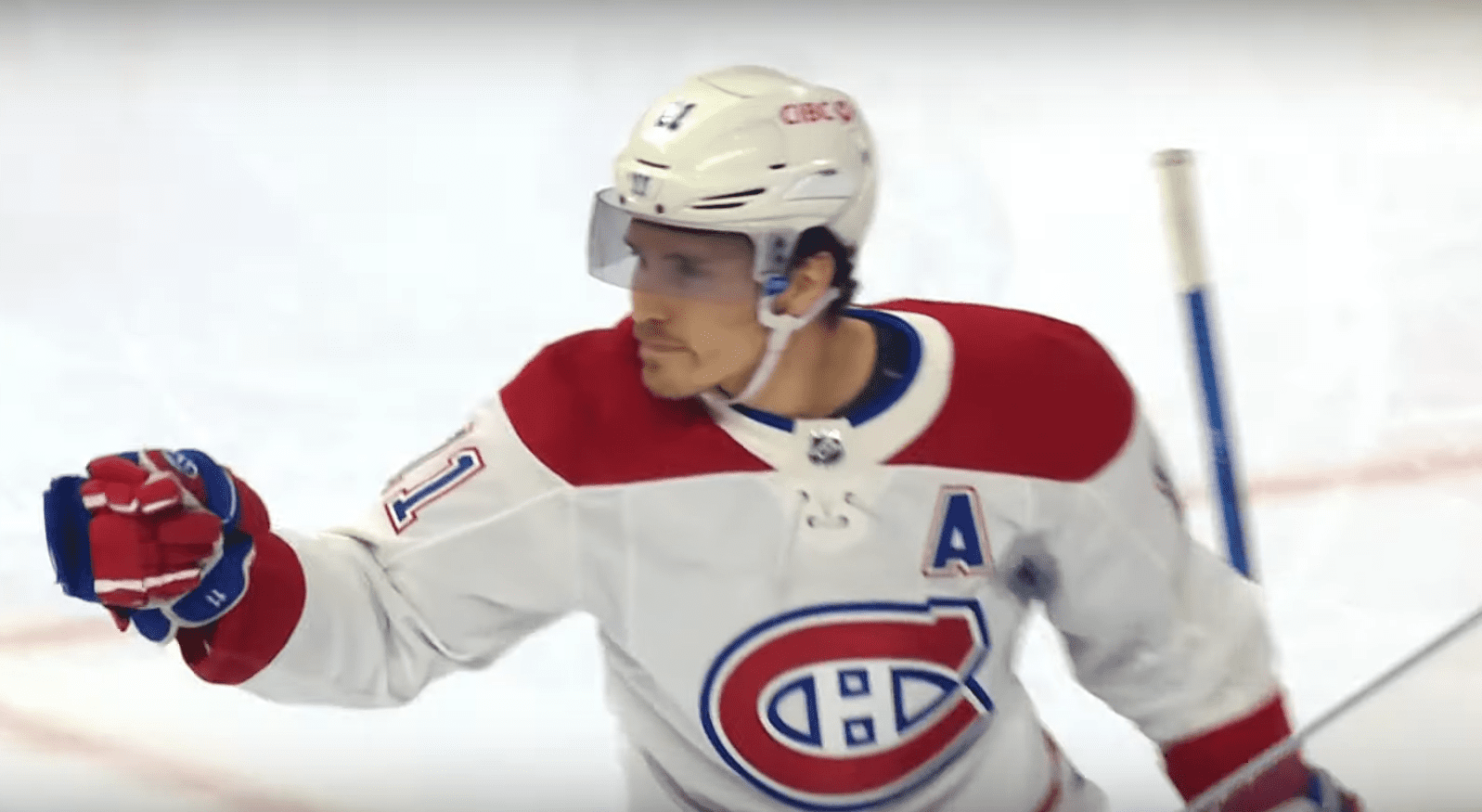 Despite seeing Brendan Gallagher register his name on the scoresheet with more regularity this season, for the most part, Montreal Canadiens fans have rightfully focused on the excellent play of Sean Monahan.
Thanks to his versatility and his play in transition, Monahan is enjoying the type of season that could lead to a rather rich return at the trade deadline, or perhaps another contract extension from the Canadiens.
Fans have also noticed Tanner Pearson has the type of shot and nose for the net that has led to him surpassing all expectations in the early part of the 2023-24 season, yet another reclamation project by Kent Hughes and Co. that seems to be going better than planned.
But we'd be remiss if we didn't send some praise Brendan Gallagher's way.
The 31-year-old veteran seems to have found the fountain of youth.
There were signs last season that Gallagher could still make a positive impact. Unfortunately, many couldn't overlook Gallagher's poor play in the early parts of the season, which, to be fair, was the hockey equivalent of Taylor Swift producing an album that sells roughly 32 copies.
MUST READ: Gallagher's Late-Season Surge Bodes Well For 2023-24
For the longest time, Gallagher served as a cheat code for his coaches.
If there was an issue, you simply had to place Gallagher on the line, and then watch as the underlying numbers and overall production skyrocketed.
That's why his sudden and severe regression took many by surprise. It didn't follow the normal path of a regressing player. But it did suggest that Gallagher's lack of health, or more accurately, his lack of honesty when discussing his health with team doctors had finally caught up to him.
2023-24 Brendan Gallagher
It took a handful of games, but Gallagher is now back to providing the same type of excellent hockey that led to significant success in the past.
The first sign that he was back to his old tricks was that he ended up under a pileup in the opposing crease on several occasions. Much like a honeybadger and bees, Gallagher is only at his best when he's surrounded by enemies.
Another classic Gallagher goal.

He ends up with Sabres on top of him, but the puck is in the back of the net.

2-1 #Habs pic.twitter.com/ZscRda1TXM

— Marc Dumont (@MarcPDumont) October 24, 2023
On top of creating nightmares for opposing goaltenders, Gallagher has shown he's still an important player when it comes to the breakout, a crucial aspect of any team's transition game.
Sean Monahan SZN continues, and it's glorious.

Good work by Gallagher to start the breakout, and solid positioning by Pearson to create chaos.

1-0 #Habs pic.twitter.com/W1GYRRroPr

— Marc Dumont (@MarcPDumont) November 3, 2023
The Canadiens tend to struggle in transition, though it's not necessarily a personnel issue. More often than not, Habs forwards fly the zone rather than offering up outlet options for their defencemen. It's a risky strategy that leads to sustained time in the defensive zone if an outlet pass, which has to be perfect, does not reach its destination.
Gallagher gonna Gallagher. He scores his first of the season and ends up in the opposing net as well.

The most important play was Gallagher giving Matheson an outlet option when Matheson was under pressure in his own zone. Smart play all around for Gallagher.

2-0 #Habs pic.twitter.com/qtit34MsQb

— Marc Dumont (@MarcPDumont) October 22, 2023
Of course, Gallagher has never had the best shot on the team. He has worked very hard with shooting coaches such as Tim Turk to improve his release and velocity, but it has never, and will never be considered his greatest strength.
That being said, now that he is no longer playing with a hand that has bigger breaks in it than the Liberty Bell, Gallagher does seem to be able to once again beat goaltenders with a clean shot.
Brendan Gallagher's 400th point in the NHL is a nice one: pic.twitter.com/6BZTm4FA0t

— Marc Dumont (@MarcPDumont) November 3, 2023
Brass Tacks
We've seen how Gallagher is helping the team win, but as is the case with all proper hockey analysis, you must combine footage and statistics to have an idea of what's really happening.
And in Gallagher's case, the numbers definitely match the highlights.
Gallagher leads all healthy Habs players in shot share, with 56.4 percent. He also only trails defenceman Kaiden Guhle when it comes to leading the team in expected goal share, with 57.4 percent.
In addition, when Gallagher is on the ice the Habs control well over 56.5 percent of the high-danger chances.
Simply put, he doesn't just look good, his underlying numbers have almost returned to prime Gallagher levels.
There's no doubt playing with Monahan is a big part of the puzzle, and head coach Martin St-Louis has wisely lowered the third line's average ice time, but we have to give credit to Gallagher for approaching the 2023-24 season with a renewed sense of enthusiasm and efficiency.
---
All Brendan Gallagher statistics are 5v5 unless otherwise noted. Via Natural Stat Trick.