Canadiens: Monahan, Allen, Guhle Excel In Win Versus Jets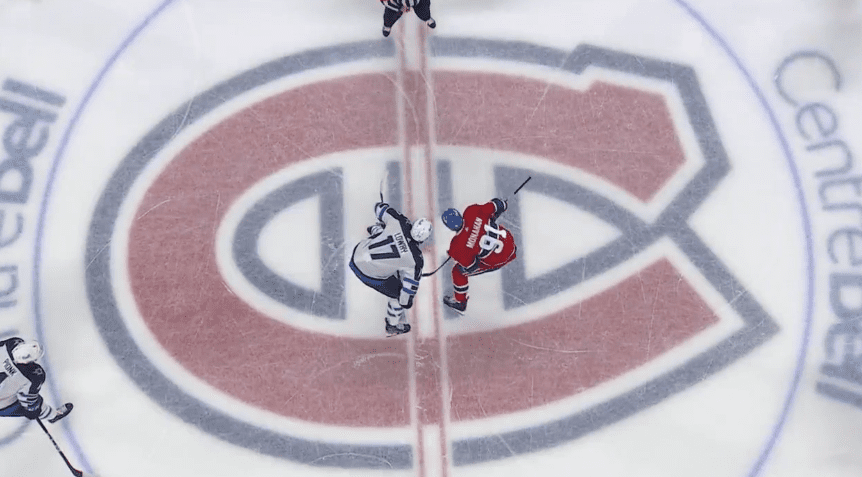 The Montreal Canadiens hosted the Winnipeg Jets on Saturday night at the Bell Centre, in an all-Canadian match-up between two teams aiming for their fifth win of the season.
The Jets had a significant advantage in both shots and high-danger scoring chances, but the Canadiens battled hard, earning a 4-3 win in the shootout.
Nick Suzuki goal in the shootout was, shockingly, very nice: pic.twitter.com/pzuQ3dXaM2

— Marc Dumont (@MarcPDumont) October 29, 2023
It should be noted that Thanos seems to be in charge of the Canadiens' injury luck, as Mike Matheson was forced to leave the game in the second period to make way for Kaiden Guhle's return to play.
Before we discuss the highlights, I'd like to invite you to join me on Game Over, as both the Winnipeg and Montreal outlets will be combining forces for a crossover episode. Here's the link for the episode.
Now let's dive right into the action.
Barron Uprising
Don't look now, but defenceman Justin Barron is emerging as a valuable weapon in the offensive zone.
With the Jets up 1-0 thanks to an Adam Lowry penalty shot goal, Barron joined the rush at the perfect time to score his third goal of the year.
Barron, who was a healthy scratch to start the season, is playing with the type of confidence that could lead to a long-term job on the blue line, something general manager Kent Hughes is surely pleased to see.
It should be noted that Rafael Harvey-Pinard and Kaiden Guhle also played a major part in the scoring play, as did Nick Suzuki, who did not get caught for his pick at the blue line.
Justin Barron scores his third (!!) goal of the year to tie the game. Great pass by RHP. Smart shot location by Barron.

Guhle gets an assist for starting the play.

Tie game.#GoHabsGo pic.twitter.com/jJgVWL6ycH

— Marc Dumont (@MarcPDumont) October 28, 2023
MoneyHan
It's not an exaggeration to say that Sean Monahan has been the best Canadiens player this year, and that bodes well when it comes to his future, whether or not it takes place in Montreal.
Monahan scored his fourth of the year midway through the second period, a crucial goal to cut the Jets lead to 3-2. It was yet another power-play goal, which, if we're being honest, has been pretty good recently, at least relative to normal expectations in Montreal.
I don't mean to rub a metric ton of salt into the underserved wounds of Calgary Flames fans, but with four goals and three assists Monahan would currently be their leading scorer.
It's astounding to remember the Flames packaged Monahan with a first-round pick to convince the Canadiens to take him off their hands. That being said, I guess I do mean to rub a metric ton of salt into the undeserved wounds of Flames fans. My bad.
Sean Monahan continues to be the Montreal Canadiens' best player this year.

His PP goal cuts the Jets lead to 3-2. Nice pass by Suzuki. pic.twitter.com/gzt6JakDIm

— Marc Dumont (@MarcPDumont) October 29, 2023
Welcome Back, Kaiden
Joel Armia took his re-assignment to the Laval Rocket like an absolute champ. Not only did he avoid complaining, but he scored on his first shift with the Laval Rocket.
Oh, and he immediately scored for the Canadiens upon his return to the NHL. Regardless of how you feel about Armia, it's hard not to smile when a veteran regains a little confidence.
Guhle earned another assist on the play thanks to an excellent controlled entry.
There's no denying the Habs struggle to gain the zone, let alone with control of the puck. Seeing Guhle easily coast into the offensive zone is a sight for sore eyes.
Joel Armia has scored in 100% of his games this season.

Look at the great controlled entry by Kaiden Guhle. That's the good stuff. pic.twitter.com/eYS8O62bAp

— Marc Dumont (@MarcPDumont) October 29, 2023
All things considered, Guhle had an excellent game at both ends of the ice. He was raring to go prior to the puck drop, and he converted that energy into one of the best outings of his young career.
Guhle shuts down the Connor scoring chance with a good active stick.

He's having a great game. pic.twitter.com/kWL6kMifDg

— Marc Dumont (@MarcPDumont) October 29, 2023
Allen Stands Tall Early On
Jake Allen stopped 18 shots in the first period alone, including six high-danger saves. To give you an idea of how dominant the Jets were in the first, they held an 81.8 percent share of the total shots.
Allen is no spring chicken, but he's shown that he still has something to offer to an NHL team that may be looking for goaltending reinforcements.
Jake Allen with the rare goaltender spin-o-rama save.

Allen saved 18 of the 19 (!!!) shots by the Jets in the first period. pic.twitter.com/naDP5eYGTw

— Marc Dumont (@MarcPDumont) October 28, 2023
The Jets scored two quick goals to start the second period, but you'd be hard-pressed to suggest Allen was at fault for either play.
More than anything, it was a comedy of errors from the Canadiens in their own zone, including this terrible play.
The Montreal Canadiens pay homage to Benny Hill in this play.

3-1 for the Jets. pic.twitter.com/gVHL4WtpW7

— Marc Dumont (@MarcPDumont) October 29, 2023
The Montreal Canadiens are back in action Monday as they head to Nevada to face the Vegas Golden Knights. The puck drop is scheduled for 10 p.m. ET.
---
All Montreal Canadiens statistics are 5v5 unless otherwise noted. Via NaturalStatTrick.