Canadiens Kirby Dach Injury Is An Important Reality Check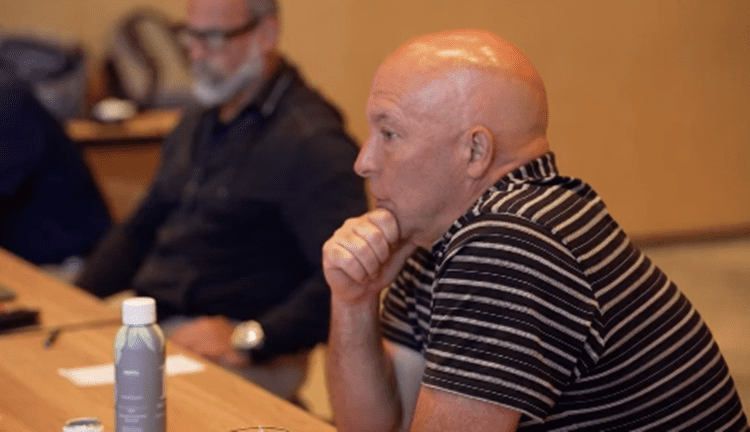 The Kirby Dach injury will have repercussions throughout the Montreal Canadiens organization.
He's the glue that keeps the middle of the roster together. His skill in transition is unmatched on the team, which explains why he immediately improves the underlying numbers of any teammate who is lucky enough to be placed on his line.
Losing him for the entire year will clearly hurt the team's chances.
But it's also an opportunity for the Canadiens to take stock of their current situation.
Injury Situation
As disheartening as it is to lose an important player like Dach at such an early point in the season, it's definitely a reality check for a team like the Montreal Canadiens that is hoping to take the next step.
And if the Canadiens cannot handle losing a player who has yet to reach 50 points in his career, there are bigger issues at play.
It goes beyond the injury woes that have followed the team like an old-world curse.
Every team has injuries, and good teams can survive after losing an important player.
The Canadiens aren't at that point.
Losing Dach essentially destabilizes their top nine because there is not enough offensive talent to make up for the loss of a single player. And we're not talking about a Gabriel Landeskog type of player. With all due respect to Dach, he's a very good player but has not crossed the threshold that would lead to analysts describing him as elite, at least not yet.
Looking Forward
The one thing that Dach managed to do best was produce healthy underlying numbers.
The Canadiens struggle to control the puck in high-danger areas, and they're almost always outshot by their opponents, except when Dach is on the ice.
Now that he's expected to miss the remainder of the season, we'll get a better idea of which players need to be supported by Dach to generate encouraging stats, as well as which players can stand on their own.
It will also impact the Canadiens' odds, and I'm not talking about their playoff odds.
Realistically, the team is still far from competing for the playoffs. Rather, I'm discussing draft lottery odds.
Adding high-end offensive at the draft is in order for a team like the Canadiens.
The good news is, much like the 2023 Draft, the 2024 Draft is once again loaded with forwards who project as elite. Players such as Cole Eiserman, Macklin Celebrini, and Ivan Demidov.
Unequivocally, without a shadow of a doubt, Ivan Demidov has the best hands in the #2024NHLDraft. pic.twitter.com/3D1r8f3a1X

— Hadi Kalakeche (@HadiK_Scouting) October 17, 2023
The injury to Dach is unfortunate, and there's reason to believe he was poised for a big year, but it's also a good time to be honest about the status of the team's rebuild.
More than ever, it's clear the Canadiens still have a lot of work to do before we can start discussing them as a team that's ready to compete.