Canadiens Contracts: Comparing Kaiden Guhle & Jake Sanderson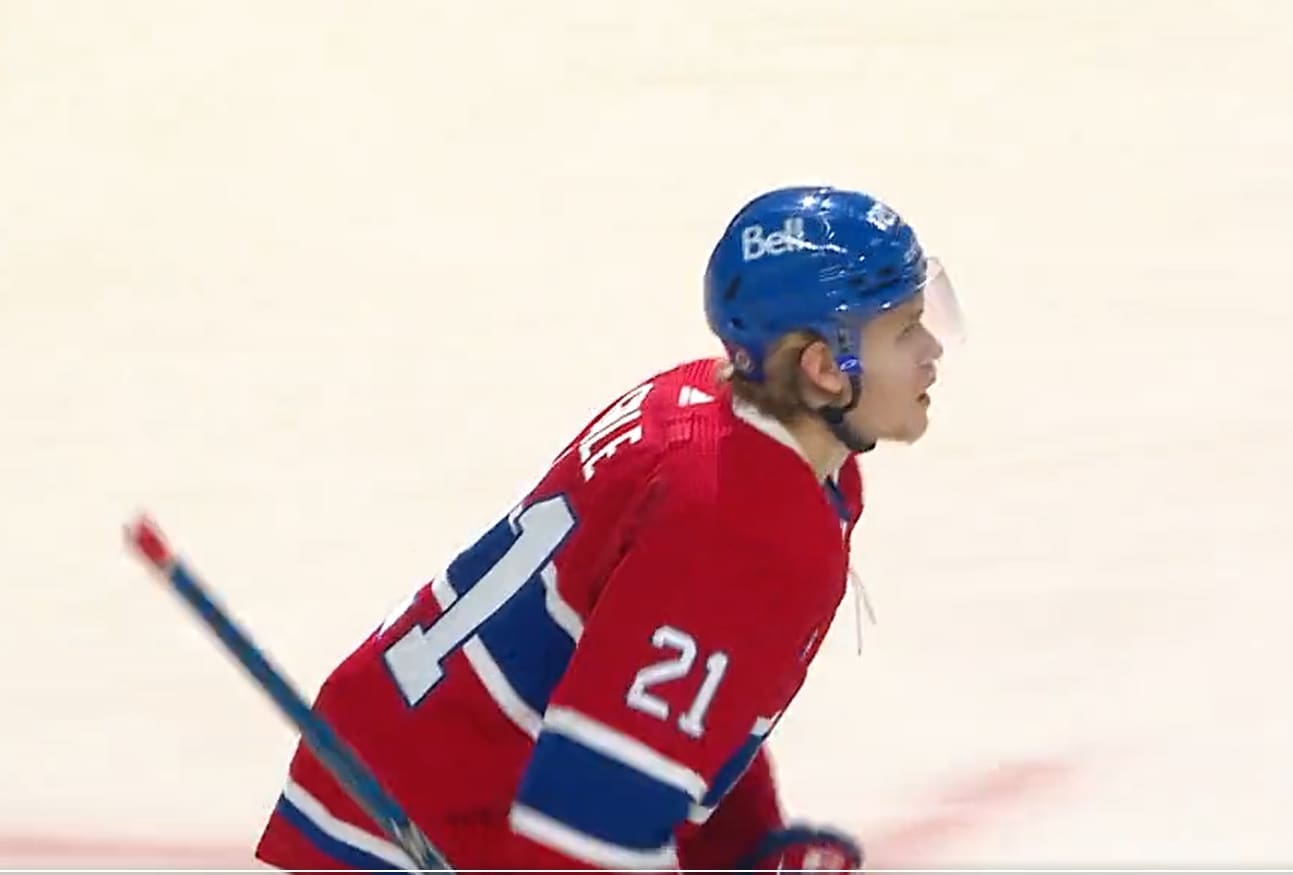 Montreal Canadiens defenceman Kaiden Guhle is about to enter the second year of his entry-level contract.
There's no rush to sign him, however, given that players like Jake Sanderson have recently signed very rich contract extensions with their teams, some have suggested Guhle's extension will be in the same range.
For the record, the Ottawa Senators signed Sanderson to an eight-year contract extension which pays him $8.05 million per season. Sanderson is in the final year of his ELC, which means the contract will only kick in next season.
Different Players
To get a better idea of whether or not Sanderson should serve as a comparable to Guhle, we can simply evaluate their underlying numbers from the 2022-23 season.
We will look at two types of numbers.
Seeing as Guhle was given little to no ice time on the powerplay, the first evaluation will focus on 5v5 production numbers: Goals per 60, Primary Assists per 60, Assists per 60, and Points per 60.
As you can see, it's quite clear that Guhle outproduced Sanderson at 5v5, and it's not remotely close. His Goals Per 60 is three times higher than Sanderson's, not to mention that the majority of Guhle's assists were of the primary variety, a very encouraging sign when evaluating production from a defenceman.
It's as worth noting that at 5v5, Guhle almost doubled Sanderson's total points output. In fact, 100 percent of Guhle's points came during even-strength situations, compared to just 47 percent for Sanderson.
So, we're ready to suggest Guhle is much better than Sanderson and deserves as much, if not more money once he signs an extension, right?
Not so fast.
We also have to take a look at their on-ice metrics, and just like the 5v5 production skewed heavily in Guhle's favour, the on-ice numbers clearly point to Sanderson having the better season.
Whether it's their shot share (CF%), high-danger scoring chance share (HDCF%), expected goals for (xGF/60), expected goals against (xGA/60), or total expected goals (xGF%), Sanderson clearly holds a significant edge.
Of course, Montreal Canadiens fans will be quick to point to Guhle's defensive partners, who were rather weak, to say the least. It's one of the main reasons that many analysts, including myself, think that Guhle is poised for a breakout season from an underlying numbers point of view.
Whenever Guhle played with declining veterans such as Joel Edmundson or David Savard, the numbers were awful, whereas when he played with some of the younger members of the defensive core, the numbers improved significantly.
But Sanderson wasn't playing with Ottawa's best defencemen, either. He spent most of his time alongside 33-year-old Travis Hamonic, who produced absolutely terrible numbers in the last five years until he was paired with Sanderson. He also spent many shifts with Artem Zub, who enjoyed his best numbers since he started his NHL career when he was paired with Sanderson.
In that sense, Sanderson is already doing what Montreal Canadiens fans hope Guhle can do in 2023-24: improving everyone around him.
Brass Tacks
Seeing as both players are quite young, we're dealing with very little data at this point, which means things can and probably will change in a hurry.
But there's really not much between Sanderson and Guhle to suggest that the contract signed by the talented Senators defenceman should have any impact on Guhle's contract negotiations.
Guhle earns his points during even-strength play. Sanderson capitalizes on the powerplay. Guhle's underlying numbers alongside veterans were terrible, whereas Sanderson excelled.
Yes, they're both young, and they both had very encouraging rookie years for different reasons.
But that's where the similarities end.
Guhle only has 44 games under his belt, and it simply isn't enough to get a good idea of his long-term value, especially when we consider he was thrown to the wolves during his rookie season.
It's a harsh assessment, but until those underlying numbers improve, it's doubtful Guhle will reach the $8M per year range.
The best approach is to see what he can do in a lineup that doesn't put the burden of defensive responsibilities squarely on his shoulders, as was the case for a significant portion of the 2022-23 season.
---
All statistics via NaturalStatTrick.