Montreal Canadiens Defenceman Kaiden Guhle Poised To Flourish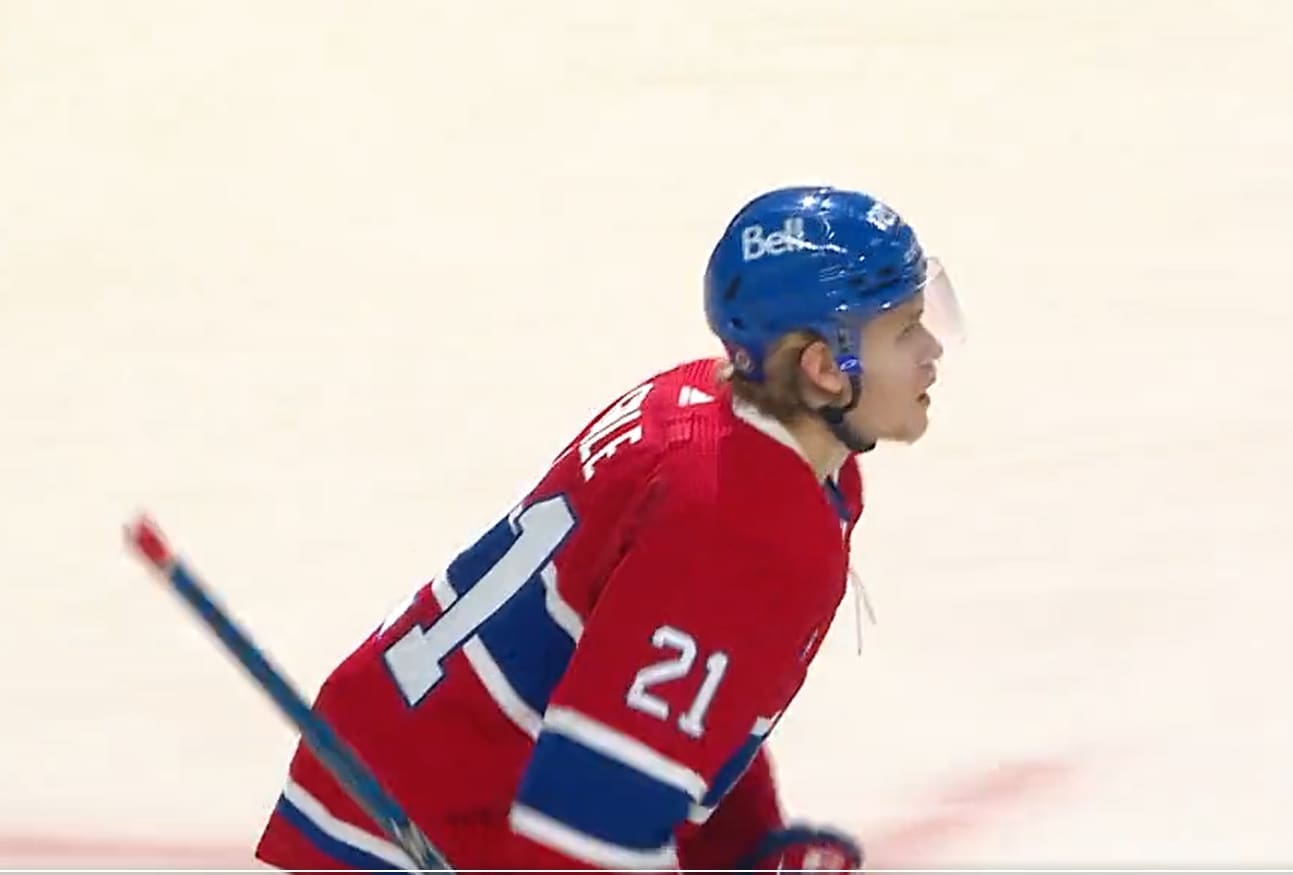 Several young players featured in the Montreal Canadiens lineup during the 2022-23 season.
It was a baptism by fire of sorts, as most of the younger players were used in situations that were not conducive to flourishing due to the chaotic roster and endless stream of injuries. With the roster somewhat stabilized and the injuries hopefully a thing of the past, it's time to take a look at which players could end up finding their rhythm thanks to a little more consistency in their usage.
Kaiden Guhle Thrown To The Wolves
Few players in the history of the NHL were given a more difficult rookie assignment than Kaiden Guhle. Not only was he thrust into the Canadiens' top pairing with little to no professional experience, but he was also paired with defencemen who, historically, have struggled to control the flow of the game whenever they're on the ice.
Consequently, Guhle's underlying numbers were far from great. To be even more accurate, they were flat-out awful.
But keeping context in mind is always key when evaluating results in hockey.
When Guhle was paired with Joel Edmundson or David Savard, his two most common defensive partners, the Canadiens only managed to control 42 and 40 percent of the shots (CF%), respectively. Their expected goals (xGF%) were rather disappointing as well, to the tune of 37.9 and 38.9 percent. And finally, their share of high-danger shots (HDCF%) was concerning, with just 35.6 and 37.6 percent.
A New Hope
However, something interesting happened the moment Guhle was not forced to face the opposing team's best players with a questionable defensive partner.
While playing with fellow rookie defenceman Jordan Harris, Guhle produced very encouraging numbers. They had a 55.1 CF%, 53.9 HDCF%, and 57.1 xGF%, significantly better than the numbers produced by either Savard or Edmundson.
The same thing occurred when Guhle played with yet another rookie, Johnathan Kovacevic, as evidenced by their 61.1 CF%, 66.7 HDCF%, and 66.3 xGF%.
Keep in mind, anything above 50 percent in the metrics used to evaluate NHL players is encouraging. Anything above 55 percent is very good. Once you start seeing numbers climb above 60 percent, you can be fairly certain that you've tapped into something special.
Of course, both Kovacevic and Harris played a little more than 30 minutes of 5v5 ice time alongside Guhle, which means we're dealing with a very limited sample size, but that's exactly why we use underlying numbers in hockey in the first place: to get a better idea of the results based on relatively restricted sample sizes.
If we wanted to push the envelope a little more, we can take a look at the numbers Guhle produced with Arber Xhekaj. Again, it's a small sample size, but the 58.6 CF%, 50 HDCF%, and 53.5 xGF% they produced is difficult to ignore.
Brass Tacks
In addition to producing very encouraging numbers alongside some of the younger defencemen in the lineup, we should also keep in mind that all 18 of Guhle's points last season came at even strength. He finished the year with the third-most even-strength points among rookie defencemen, despite only playing 44 games.
Kaiden Guhle with a picture perfect set up for Juraj Slafkovsky's third goal of the year! pic.twitter.com/EqaucoIrrq

— Scott Matla (@scottmatla) November 6, 2022
Fortunately, despite suffering an unfortunate season-ending injury, Guhle is finally working with a clean bill of health.
With that in mind, we can safely say that not only does Guhle have untapped offensive potential. And as long as the Montreal Canadiens use him alongside the right defensive partner, Kaiden Guhle has the potential to produce the type of underlying numbers you'd expect from a player you project to one day become a top-pairing defenceman.
---
All Montreal Canadiens statistics via NaturalStatTrick.