Canadiens & Hughes Taking Right Approach In Dubois Trade Talks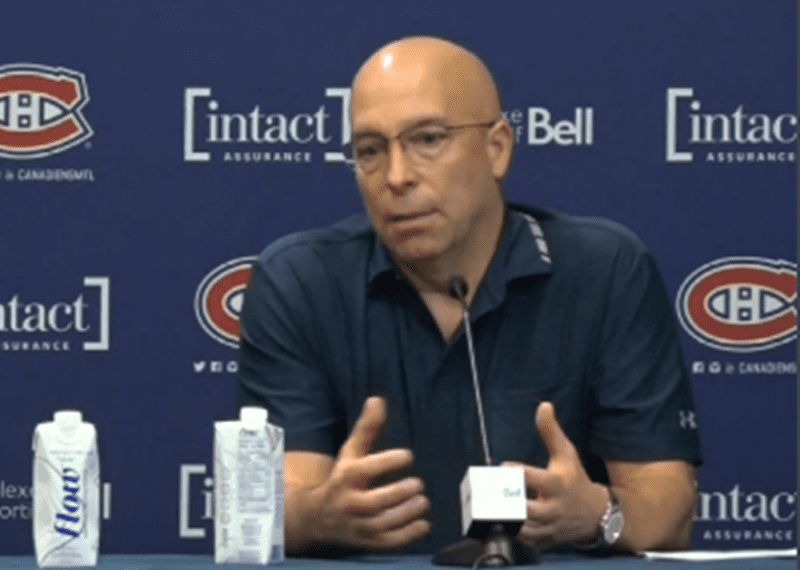 The Pierre-Luc Dubois situation has been somewhat frustrating, particularly if you're a fan of the Montreal Canadiens or Winnipeg Jets.
And while it seemed like the saga was finally coming to a merciful end on Sunday, with the Jets and Los Angeles Kings involved in intense trade talks regarding Dubois' future, there's still a chance the Canadiens will end up landing the talented forward according to Arpon Basu.
Further to Pierre's reporting here that Dubois is leaning to the Kings, I'm told the Canadiens are still open to finding a way to make this work should those talks go off the rails. A source close to Dubois said it's too soon to rule them out, as unlikely as it seems right now. https://t.co/ucQ8bUL8Po

— Arpon Basu (@ArponBasu) June 26, 2023
The main takeaway from the trade talks regarding the Jets and the Canadiens is that despite the Habs showing interest in Dubois, Kent Hughes and Jeff Gorton are not ready to pay a premium for his services.
They're being very greedy.
And that's exactly how the Canadiens' should be approaching the situation.
Of course, it would be exciting to add a player of Dubois' ilk to the roster, especially considering the Canadiens desperately lack forwards with shooting talent, such as Dubois, but there's absolutely no reason, be it rebuild or asset-related, that should lead to Hughes improving his offer.
At least not now.
That doesn't mean the Canadiens are necessarily out of the running, but rather, they're confident with taking a cautious approach.
"My understanding of how the Habs have left things with the Jets is "we're here, when you're ready to dig in a bit more, call us," said Pierre LeBrun.
"The Habs are not overplaying this, for a couple of reasons. It's not like the Habs feel like they're a player away from being a contender. And number two, technically, he's a UFA in a year. Despite the fact that the Habs would like to bring a French Canadian star to their lineup, a physical force to have big guys around Caufield, etc.
"But they're not going to overextend themselves. They want him but at a certain price."
It may seem like a counterintuitive way to get a deal done, but we also must remember this is far from the first time that a French Canadian hockey player has been linked to the Canadiens while also trying to increase his value around the league.
That being said, we do know Dubois isn't simply using the Canadiens to generate interest around the league because his desire to play in Montreal is legitimate.
But as long as Hughes continues to hold the line in his trade offers to the Jets, there is no leverage to be created in Montreal.
And that's the ideal approach to a complicated situation such as this one.