Habs Daily: Montreal Canadiens NHL Mock Draft, Dubois Trade Talk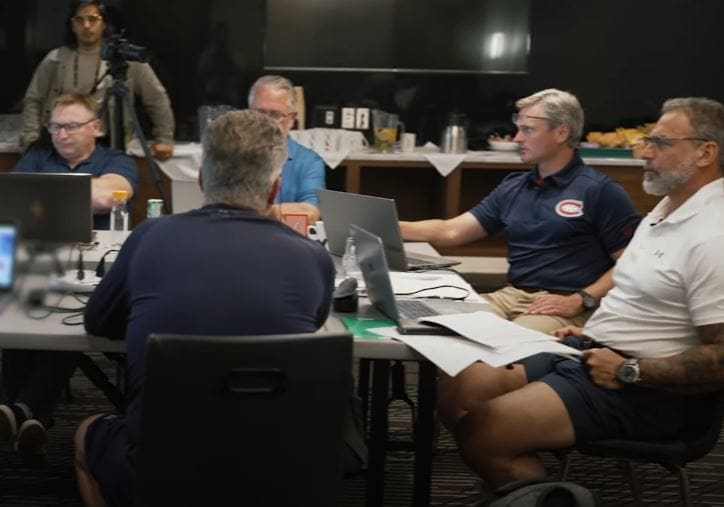 All the latest Habs news, recent Montreal Canadiens stories, as well as information from around the National Hockey League.
Habs News
The Montreal Canadiens will 2 first-round picks at the upcoming NHL Draft, which means they'll have an opportunity to add a pair of very talented players to their prospect pool. Take a look at who Montreal Hockey Now picked with the 5th and 31st overall picks in our yearly NHL Mock Draft. [Canadiens NHN First-Round Mock Draft]
It appears that the Pierre-Luc Dubois saga may be finally and mercifully coming to an end. According to Murat Ates, the Winnipeg Jets and the Los Angeles Kings seem to be engaged in serious trade talks, which include contract extension negotiations between the Kings and Dubois
I'm hearing Los Angeles and Pierre-Luc Dubois are talking contract extension. Between that and the pieces of the trade, plenty to work out, but I'm getting the sense things are well on their way.

— Murat Ates (@WPGMurat) June 25, 2023
However, according to Scott Billeck, things may not be progressing as quickly as originally reported.
Perhaps some context as to why the Jets/Kings have become silent over the past several hours…

Told by a couple people today that Dubois' camp hadn't been given permission yet to talk extension with the Kings. Uncertain if that has changed as of now.

— Scott Billeck (@ScottBilleck) June 26, 2023
National Hockey Now Network