Canadiens Injury Woes And Best Laval Rocket Call-Up Options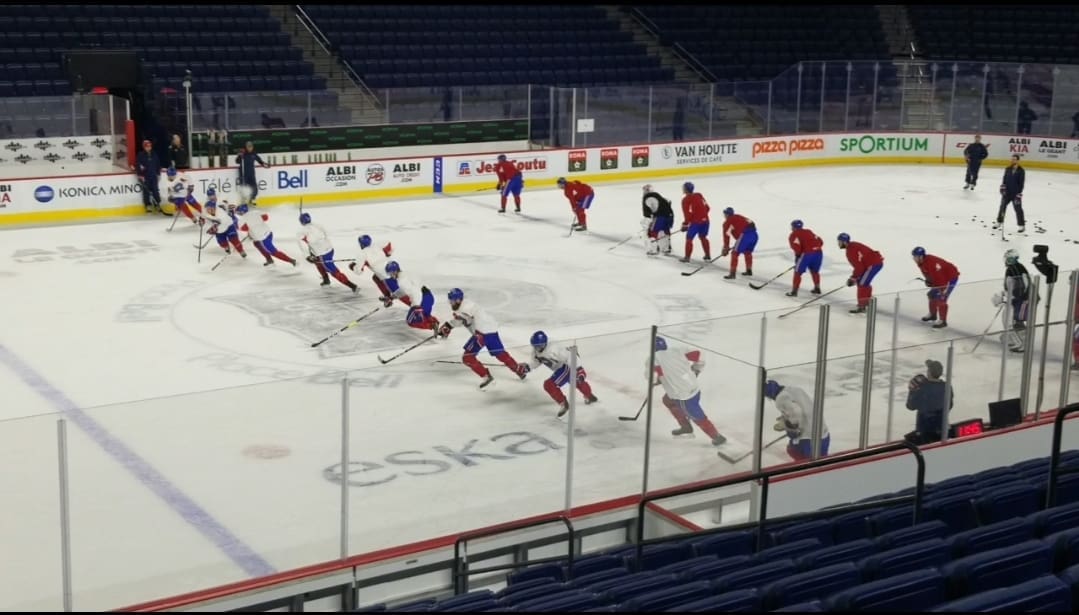 The Montreal Canadiens have announced defenceman Jordan Harris will be sidelined indefinitely with a lower-body injury. The 23-year-old blueliner missed two games last week but made his return to play on Saturday versus the Boston Bruins.
The Habs also announced forward Rafael Harvey-Pinard would miss between six to eight weeks with a lower-body injury. The sophomore hasn't played a game since taking an awkward tumble into the back boards November 14.
It's a good reminder that when it comes to team health, the medical staff can only do so much. The Canadiens had replaced members of their medical team in the offseason in a bid to improve their eternal injury issues.
Defensive Options
The injury to Harris will force a call-up, and now that Jayden Struble has already joined the team from the Laval Rocket, the options are a little less enticing.
Logan Mailloux leads all Rocket defencemen with four goals and five assists in 14 games, a very good production rate when you consider he has just started his professional career. With that in mind, we also have to admit that his defensive issues are far from solved, and playing in the faster NHL is unlikely to lead to a confidence boost.
47 seconds in and Logan Mailloux opens the scoring for the Rocket! pic.twitter.com/LvryTQ9yvc

— Scott Matla (@scottmatla) November 12, 2023
William Trudeau has cooled significantly. His slow start after yet another good training camp is concerning, and though he's picked up his production in recent games, his play remains underwhelming.
Mattias Norlinder has followed suit, going from an outstanding performance at camp to a very difficult season in the AHL. That being said, the Canadiens always need players who can move the puck quickly, and Norlinder fits the bill.
Nicolas Beaudin has only played six games for the Rocket this season, which means his four points represent a very healthy production. Beaudin signed a one-year extension this summer, which means the Montreal Canadiens are running out of time to evaluate if this particular reclamation project is worth pursuing at the NHL level.
Alternatively, if the Canadiens decide to call up a forward, there are really only two options that make sense. The first is Joel Armia, who has eight points in seven games. The second is Joshua Roy, who is one of the most productive players in the entire league. The rookie has taken the AHL by storm, scoring seven goals and 11 assists in just 15 games.
#Habs prospect Joshua Roy scores his first AHL goal off a nice little move to deke his coverage. pic.twitter.com/ywXCt1Xbxu

— Marc Dumont (@MarcPDumont) October 13, 2023