Edmonton Oilers Showing Interest In Montreal Canadiens Goalies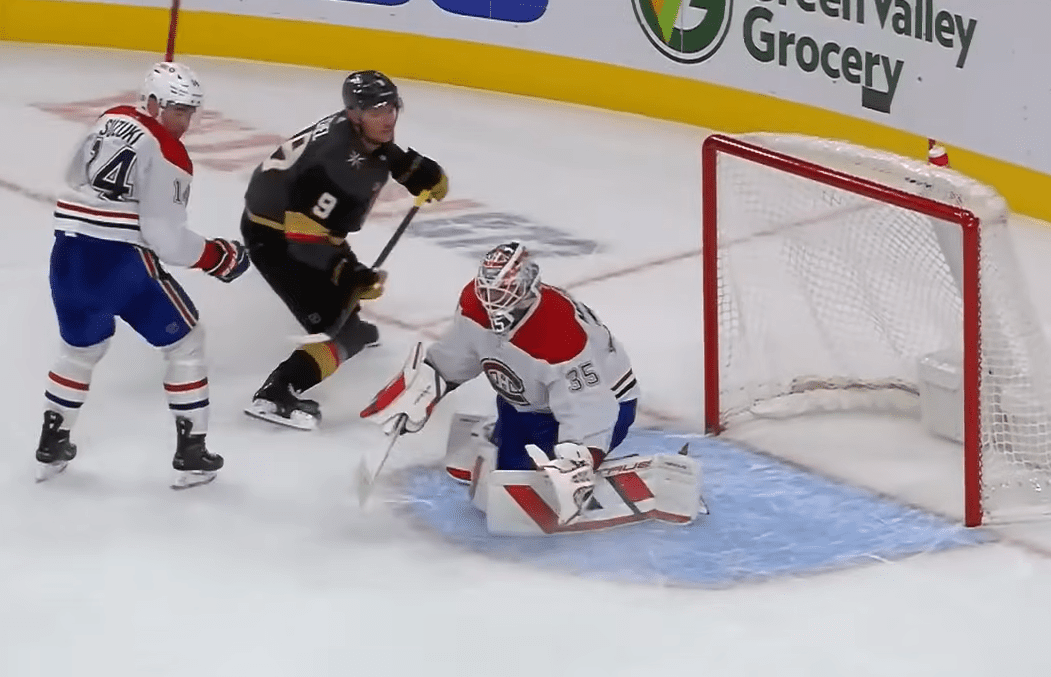 The Edmonton Oilers continue to keep a close eye on the three goaltenders currently on the Montreal Canadiens roster.
According to hockey insider Elliotte Friedman, the Oilers have shown interest in Cayden Primeau, Jake Allen, and Samuel Montembeault in a bid to fix their woeful goaltending situation. Friedman mentioned the potential trade partners in his most recent edition of the 32 Thoughts Podcast.
"Montreal had a few games at home," said Friedman. "Someone told me the Oilers were there to see all three Montreal goalies play. They saw them all. They saw Primeau, they saw Montembeault, and they saw Allen."
But despite scouting the Habs goalies, Friedman also mentioned that we should not expect an Oilers-related deal in the very near future. He also reported that the contract negotiations with Monntembeault seem to have hit a snag.
"A couple of people warned me to not assume it was going to happen, but everyone noticed they were watching," said Friedman. "I think Allen is the least likely of the three. Montreal, with Montembeault and Primeau, I think they would like some clarity on Montembeault. We reported last week they started contract negotiations with him. Montembeault admitted that. There seemed to be optimism it was going to get done, but I don't know where it stands. These things aren't linear."
MUST READ: Montreal Canadiens Contract Comparables For Samuel Montembeault
Montembeault is currently in the last year of a very reasonable two-year extension that carries a $1 million average annual value. The Canadiens have approached contract negotiations with the proper amount of caution due to Montembeault's career statistics, which are far from encouraging.
"When you have three goalies like this, and I do think the Canadiens are getting to a point where they want this to end, how long are you willing to wait until those negotiations pan out? I don't think the Canadiens want to let this hang for three months," said Friedman.
However, despite the slow start to his NHL career, Montembeault seems to have found his rhythm. He's currently sporting a .908 save percentage, which is miles ahead of the .873 save percentage Oilers started Jack Campbell has produced this season.
Campbell, 31, recently signed a very rich contract which will pay him $5 million per season until 2026-27. He was assigned to the AHL in an attempt to help him find his game, but the results have been concerning, to say the least.
If the Habs are to absorb his ugly contract in any manner of trade that includes a goalie swap, the return would have to be rather rich.
"Remember, there are no trade clauses here. And Edmonton is not winning right now. That makes their job much more difficult," said Friedman."I think the question becomes, how long are the Canadiens willing to wait for a nay or yay decision with Montembeault? But I do think those are two of the guys Edmonton is looking at."