Canadiens Future: Laval Rocket Roster Filled To Brim With Talent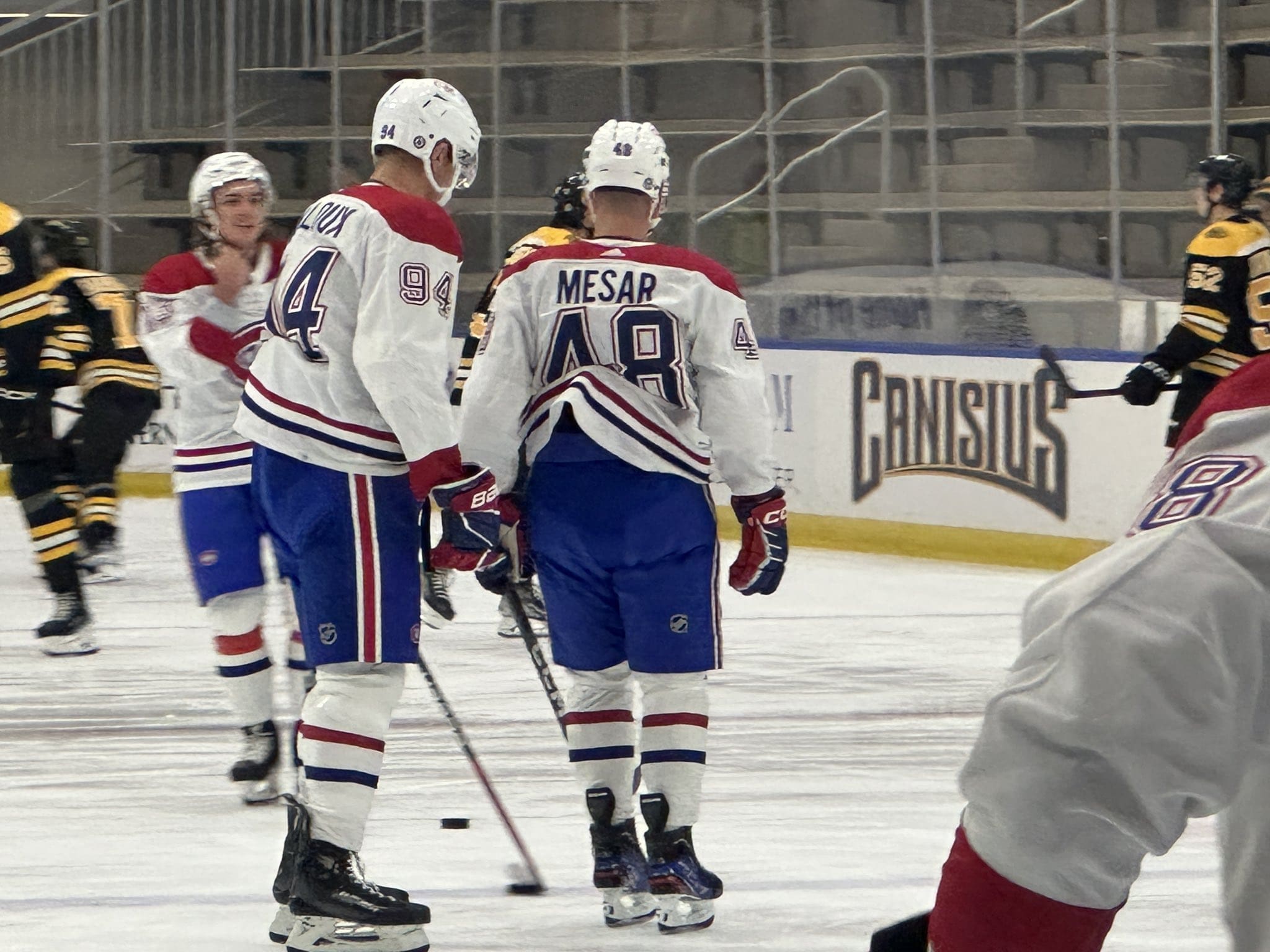 The Montreal Canadiens will have a very interesting AHL lineup this season, owing to the influx of talented players who are ready to begin their professional careers in earnest.
It's an encouraging sign for the Laval Rocket, especially when we consider that for the most part, the team has used one-year mercenaries to bolster their lineup.
That helps the team when it comes to the standings, but an AHL team must do more than just win games. The primary goal should be to fine-tune the skillset of players who are on the cusp of starting their NHL careers.
Forwards
The very good news is that the team has more offensive weapons than they've had since they started playing in Laval.
Players such as Lias Andersson, Joel Armia, Lucas Condotta, and Gabriel Bourque will provide a healthy dose of experience to the lineup, while newcomers Riley Kidney, Filip Mesar, and Joshua Roy should inject a fair amount of youthful exuberance whenever they're on the ice.
It's also worth pointing out that both Sean Farrel and Emil Heineman have some experience, but this will be their first full professional season in North America.
Heineman, in particular, was dominant during his late-season audition with the Rocket last year, and he'll be counted upon to use his excellent shot to once again drive the offence.
We can also expect Xavier Simoneau to continue being one of the most entertaining players in all of hockey. He's the AHL's version of Brad Marchand, except Simoneau is willing to fight people twice his size.
Le Rocket 🚀
Your Rocket! #GoRocket pic.twitter.com/cDLAd02uby

— Rocket de Laval (@RocketLaval) October 13, 2023
Defensive Group
The defensive group does not have as many talented prospects in the mix, but they do have a lot of depth.
William Trudeau, Nicolas Beaudin and Mattias Norlinder have plenty of professional hockey experience, and they should play a prominent role for Jean-Francois Houle's team.
The same can be said about Brady Keeper and Gustav Lindstrom, who were among the best defencemen during the main camp in Montreal.
Newcomers Jayden Struble and Logan Mailloux will be tasked with acclimatizing to the speed of professional hockey, though Struble has played a handful of games already.
The important aspect for both defenders is that they'll no longer be counted upon to do everything for their team, which means they can focus on improving their weaknesses rather than worrying about having too much on their plate.
As for the goaltending, until the Montreal Canadiens resolve their three-goalie situation in the NHL, former Ohio State Buckeye Jakub Dobes will be given the net.
Laval's lineup for tonight's season opener

Heineman – Maillet – Roy
Kidney – Stephens – Armia
Farrell – Gignac – Andersson
Simoneau – Condotta – Bourque

Norlinder – Mailloux
Trudeau – Lindstrom
Struble – P.-Bisson

Dobes
Mann#RocketHokey

— Costa Rontzocos (@Rontzeeez) October 13, 2023
Brass Tacks
The flip side to having so much talent in one lineup is that there may not be enough chairs available for all the prospects.
For example, Jared Davidson, Jan Mysak, Filip Mesar, Nathan Legare, and Riley McKay will not play in the Rocket's opening game on October 13 against the Abbotsford Canucks.
Neither will Nicolas Beaudin, Bradey Keeper, Zachary Edmond, or Oliver Galipeau.
And while the defensive group can allow for some of the players to be left aside since they don't figure into the team's long-term plans, you never want to see a first-round pick such as Mesar be placed on the sideline.
It does no good for his development, and it's a confidence-sapping decision for a player who already has two years of professional hockey under his belt.
It's starting to appear as if the Canadiens would have been best off leaving Mesar in Slovakia, rather than forcing him to come to North America to play in the CHL.
The Kitchener Rangers were a mess, and you could even argue that playing in the OHL didn't just slow Mesar's development but was also a negative factor. For the record, the Rangers used Mesar as a centre just a handful of times last season, and it's clear he's more comfortable when controlling the play from the middle of the ice.
There's always the option to send him to the ECHL, but that would be yet another disheartening decision for a player who was chosen 26th overall.
But that brings us back to the original point of an AHL team: to develop talent.
If the Montreal Canadiens can't secure consistent minutes for one of their top prospects in the AHL, then why do they have an AHL team in the first place?
With all due respect to Philippe Maillet, Mitchell Stephens, Brandon Gignac, and Lucas Condotta, the ice time priority should be given to the team's important prospect.
And if Mesar is not deemed ready to play in the AHL, then there are probably bigger issues at play.