Montreal Canadiens Prospect Jesse Ylonen Flying Under Radar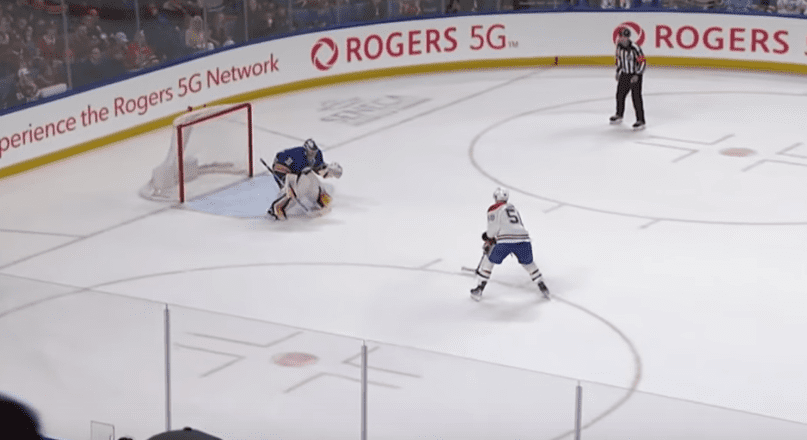 Montreal Canadiens fans have had a very busy week.
Between debating Logan Mailloux's NHL readiness and trying to explain why Juraj Slafkovsky should not be written off due to one poor showing during a scrimmage, nor should he be heralded as the saviour after one good game, the debate has mostly focused on players who were drafted in the first round of the NHL's Entry Draft.
Filip Mesar has looked very good, which isn't surprising given that he has an abundance of professional experience. He's the type of player who needs professional teammates to excel, something that was abundantly clear after watching him play in Kitchener last year.
Justin Barron has had a quiet camp, but Canadiens fans are well aware that he is a very important prospect due to his mobility and offensive instincts.
David Reinbacher made a good if not somewhat tentative first impression. He's expected to return to the NL, where he can play top minutes with EHC Kloten.
Second-Round Talent
But there's a certain player that was not drafted in the first round that has flown under the radar.
And not just during training camp.
Jesse Ylonen had a very encouraging rookie season with the Montreal Canadiens last year. He did not receive as much praise as someone like Rafael Harvey-Pinard, but he did finish the year by producing the fifth-most 5v5 points per 60 on the team.
Great shootout goal by Ylonen pic.twitter.com/k3ffWW4sEM

— Marc Dumont (@MarcPDumont) September 23, 2023
In fact, his 1.89 points per 60 was higher than Harvey-Pinard's 1.72 points per 60.
They're different players, mind you, but considering Ylonen wasn't necessarily placed in a situation that's conducive to scoring, you'd be hard-pressed to argue that he did not have a successful rookie campaign. He did play a few shifts alongside Nick Suzuki, and the numbers were far from encouraging, though that has been the case for almost any player not named Kirby Dach who featured on the top line.
To be perfectly fair, few, if any Canadiens had good underlying numbers. Such is life on a team that finishes among the bottom five in the NHL.
But at the very least, Ylonen produced a healthy amount of points.
It's a starting point.
And yet, he's considered a bubble player by most, one that is at risk of being returned to the AHL, a process that would involve risking losing Ylonen on waivers. He's almost considered an afterthought, even if he's outplayed several players who have a higher pedigree.
Ylonen's goal tonight, what a shot pic.twitter.com/WjGe5MP2VQ

— Habs Fan TV (@HabsFanTV_) March 19, 2023
Ylonen has reached the point in his career where the team needs to decide whether he'll be part of the rebuild plans, and to properly evaluate his long-term value, he'll need more opportunities in the NHL.
Given that the Canadiens clearly lack shooting talent throughout the roster, giving Ylonen the opportunity to shine throughout the preseason seems like a smart, if not obvious choice.
Very few players in the organization can match the speed and accuracy of his fantastic release.