New Senators Owner Expected To Sell Montreal Canadiens Shares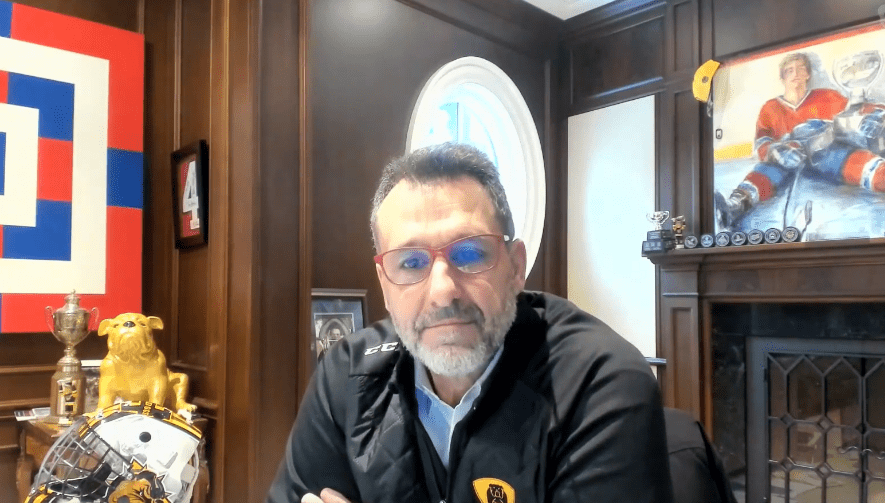 Montreal Canadiens minority owner Michael Andlauer has finally received approval from the NHL's Board Of Governors to complete the purchase of the Ottawa Senators.
The Senators put on the market following the passing of Eugene Melynk, selling for an impressive $950 million. The price tag was driven by the fact that the Senators are the preferred bidders for the LeBreton Flats development plan, which is expected to include a multi-purpose entertainment centre.
As it stands, the Senators' current arena, the Canadian Tire Centre, is roughly 30 kilometres from downtown Ottawa, offering little to no entertainment options for the thousands of fans who have no choice but to flood the congested Queensway to slowly make their way downtown.
An arena in LeBreton Flats has long been discussed, and though it's still far from being a guarantee, it would offer fans a much more enjoyable experience when attending Senators games. It also offers a fantastic investment opportunity, which is why the Senators were such a hot ticket once they were put up for sale by the Melnyk family.
Montreal Canadiens Angle
Andlauer is a Notre-Dame-de-Grâce native who has a rather impressive business acumen.
He dropped out of university to take a job with McCain Foods, which quickly led to a promotion to the head of trucking for the Toronto-based company. Andlauer then used his experience to launch his own company, the Andlauer Healthcare Group. It's a transport company focused on healthcare logistics, with a market cap of $1.7 billion.
Andlauer also made an incredibly wise investment when joined the Molson Group to purchase the Canadiens, the Gillette Entertainment Group (Evenko), and the Bell Centre in 2009.
His $28 million investment gave him a 10 percent share of the team, which was estimated to be worth $575 million at the time.
The franchise is now valued at an impressive $1.85 billion, though the team would surely command a higher price tag if they were ever to be put on the market.
Due to the conflict of interest, Andlaueur's shares in the Canadiens will be sold.
There's been no word on the price of the shares, but seeing as Geoff Molson holds the first right of refusal, there's little chance another owner is brought on board to fill the investment void.