Evaluating Tanner Pearson's Potential Impact With The Canadiens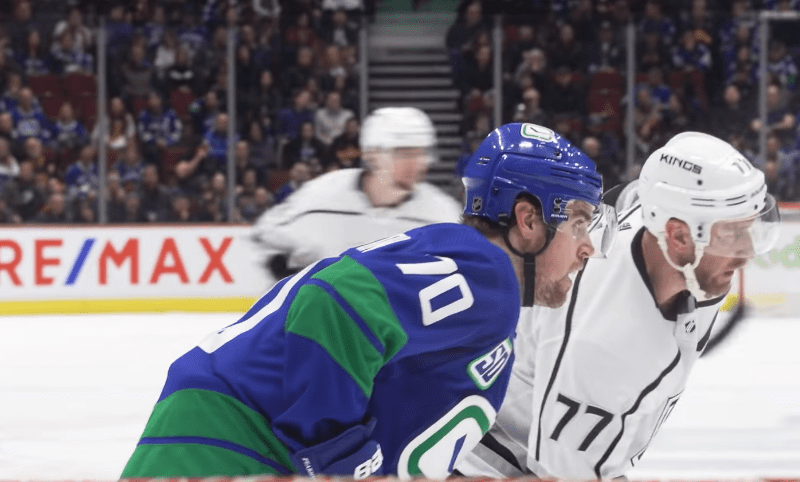 The newest member of the Montreal Canadiens has had a very tumultuous year.
When Tanner Pearson suffered a hand injury on November 9, 2022, the expected recovery time was only four weeks. Little did he know the team that he was playing against the night he was injured would be the team which would eventually trade for the 30-year-old left winger.
Unfortunately, the injury necessitated multiple surgeries, which led to an infection that necessitated an intravenous line to ensure antibiotics were constantly applied to his hand.
Now that the Canadiens have acquired Pearson, the question becomes whether he can bring value to the team.
Tanner Pearson Pre-Injury
General Manager Kent Hughes did not pay very much for the forward. Or to be more accurate, the Vancouver Canucks paid the Canadiens a third-round pick to absorb the $1.45 million difference between Pearson and Casey DeSmith's cap hits.
The Canucks could not command a significant return due to the uncertainty regarding the health of his hand.
According to Kent Hughes, Pearson already passed his physical in Vancouver, and his hand is "close to 80%", which means he will participate in the Canadiens' training camp. Hands don't have a health bar like in video games, so we can only assume that Hughes meant Pearson is not quite fully healed but can grip a stick.
With that in mind, let's take a look at Pearson's numbers over the last five years.
First off, his numbers were awful last year, though it should be noted that he only played 14 games prior to the injury. It's not much of a sample size, though he did maintain a very respectable points per 60 production at 5v5 (1.55 P/60), similar to the P/60 he produced with the Los Angeles Kings toward the start of his career.
But if we take a closer look at his results relative to his teammates in the previous four seasons, it becomes clear that for the most part, Pearson improves the percentage of shots his team controls when he's on the ice (CF%).
He enjoyed his best season from a statistical standpoint in 2021-22. In fact, he was giving more value to the Canucks than most players who are paid $3.25 per season are expected to provide.
As for the percentage of the expected goals relative to his teammates, the numbers once again indicate that Pearson usually has a positive impact on the lineup. Pearson finished second among Canucks players when it came to his xG% in 2022-23, trailing only Connor Garland.
Brass Tacks
Pearson enjoyed his best season with the Canucks while playing alongside Garland and JT Miller, which means if the Canadiens are holding out hope that he will eventually return to his pre-injury numbers they'll have to put him on a line that has a certain offensive prowess.
There are already several left wings in the Canadiens lineup, including Juraj Slafkovsky, Rafael Harvey-Pinard, and Cole Caufield, all of whom should command more ice time based on their age and their long-term value to the Habs. Finding Pearson adequate ice time and proper linemates won't be an easy task.
And then there's the matter of his long layoff. He'll eventually shake off the rust, but fans should not expect Pearson to hit the ice running, especially when we consider his hand is only "80%".
Simply put, if he does eventually completely recover from his multiple hand surgeries to the point that he's considered "100%", Pearson can potentially bring good value to the Montreal Canadiens, but he'll have to be helped along with ideal usage from head coach Martin St-Louis.
---
All Montreal Canadiens statistics via NaturalSatTrick.