Canadiens Logan Mailloux Reportedly Cleared To Play In NHL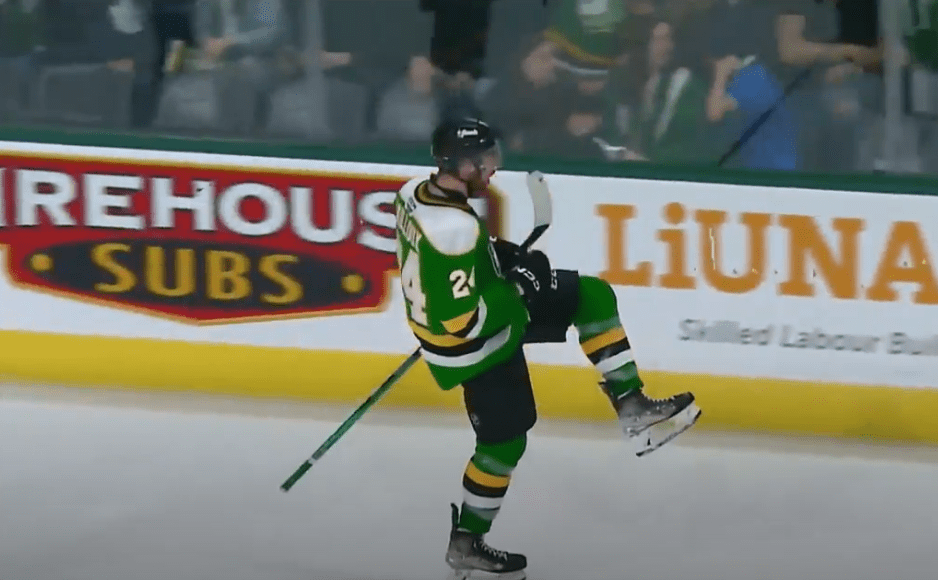 According to TVA Sports reporter Renaud Lavoie, Montreal Canadiens prospect Logan Mailloux has been cleared to play in the NHL.
"According to several sources, Logan Mailloux has received a green light to play in the NHL when he earns a job with the Montreal Canadiens, putting an end to the speculation," tweeted Lavoie.
Selon plusieurs sources, Logan Mailloux a obtenu le feu vert pour jouer dans la LNH lorsqu'il obtiendra un poste avec les @CanadiensMTL ce qui met un terme à toutes spéculations. @TVASports

— Renaud Lavoie (@renlavoietva) August 22, 2023
Mailloux, 20, is fresh off a run to the OHL Championship with the London Knights. He's ready to make his professional hockey debut, though given that he was charged under Swedish law with defamation and offensive photography, the NHL decided to review the situation before clearing him to play. Mailloux shared explicit, non-consensual pictures with his teammates in Sweden.
Mailloux was then suspended indefinitely by the OHL for his actions.
General manager Kent Hughes mentioned the league had not yet come to a decision during his most recent press conference, which cast some doubt as to Mailloux's future at the time.
Since sharing the offensive picture, Mailloux has shown remorse and has accepted to take part in a series of educational events led by Geneviève Paquette, the community manager for the Montreal Canadiens Foundation.
Of course, we can't excuse what he did, but we do have to give him an opportunity to better himself, as we would with any other member of society.
The Canadiens also invested $1 million into a 'Respect and Consent Action Plan'.
Possibilities
Mailloux has an excellent slapshot, as evidenced by his league-leading 25 goals last season. In total, Mailloux had 53 points in 58 games, making a significant impact on the Knights' overall record once he returned to the lineup.
As we've established, Mailloux has missed significant development time due to his suspension, and he's also missed a fair amount of time with injuries, which means we should probably temper our expectations for this coming season.
He could end up earning a job at training camp with the Montreal Canadiens, but given that there are already a plethora of talented, young defencemen in the mix, there are decent odds has Mailloux starting the year with the Laval Rocket in the AHL.
An AHL assignment would allow him to acclimatize to the pace of professional hockey, while also allowing Mailloux to work with the Canadiens' development team regularly.