Canadiens Hughes Sets Expectations Within Bolstered Division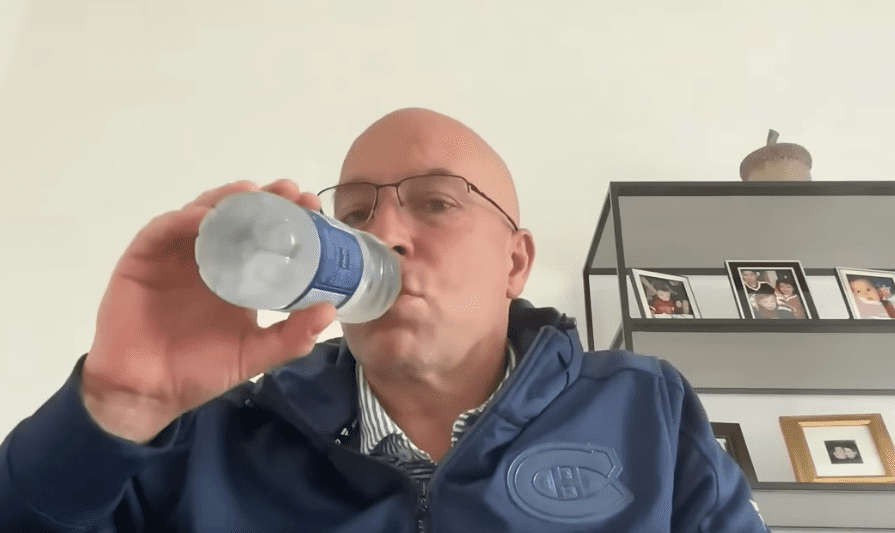 The Montreal Canadiens aren't going to have it easy this season, leading to growing pains that management is expecting will help the team in the long run.
According to current NHL betting odds, the Montreal Canadiens aren't favoured to climb very high in the NHL standings this season, and the reason for that is the arms race in the Eastern Conference.
On top of a consistently loaded Metropolitan Division, it's now the Canadiens' own Atlantic Division that is about to get even more difficult to contend with.
With teams like the Toronto Maple Leafs, Tampa Bay Lightning still near the top, and upstart Buffalo Sabres and Ottawa Senators looking to take the next step, it will be a war in the standings this season.
It's something general manager Kent Hughes admitted to being a reality for the moment, as the Canadiens aren't in a position to compete with other clubs that are established or have been rebuilding for a longer period of time.
"We do have a competitive division, and that's not going to change in the near future. It has been for some time. It's not like any of those teams are going anywhere," said Hughes regarding the competitive playing field. "Montreal is trying to knock the door down and climb into a top 3 spot. Do I think we're ready? On paper, the answer is no."
It's a balanced approach to this season, as the Canadiens do have some interesting pieces in their lineup, but not to the level of their peers.
Even their recent acquisitions of Alex DeBrincat and Jeff Petry, the Detroit Red Wings have positioned themselves well within the division, creating yet another rival to contend with for position in the standings. The real wild cards will be the Florida Panthers, who are stricken with injuries, and the Boston Bruins, who lost their two top centres to retirement, but the offseason is not yet over and things could still swing in their favour.
That being said, Hughes isn't ready to throw in the towel on the season, as he believes there's much to be gained in playing out the process.
"But I'm an optimist and we're going to let things play out. There's a reason we play the games," said Hughes. "I think we're a better team this year than last year, but we have a lot of work to do to become the team that we think we need to be."
It doesn't look like Hughes is looking to improve his roster beyond what it currently is now, and, by moving out the likes of Mike Hoffman and Rem Pitlick, is seemingly committing to a very young roster this upcoming season.
Those will come with growing pains, especially given the competitive landscape, but, with pressure, you can turn coal into a diamond.
It now remains to be seen how long that process will take.
*For more NHL betting lines and futures, head over to FanDuel