Canadiens Projected Lineup And Salary Cap With/Without Petry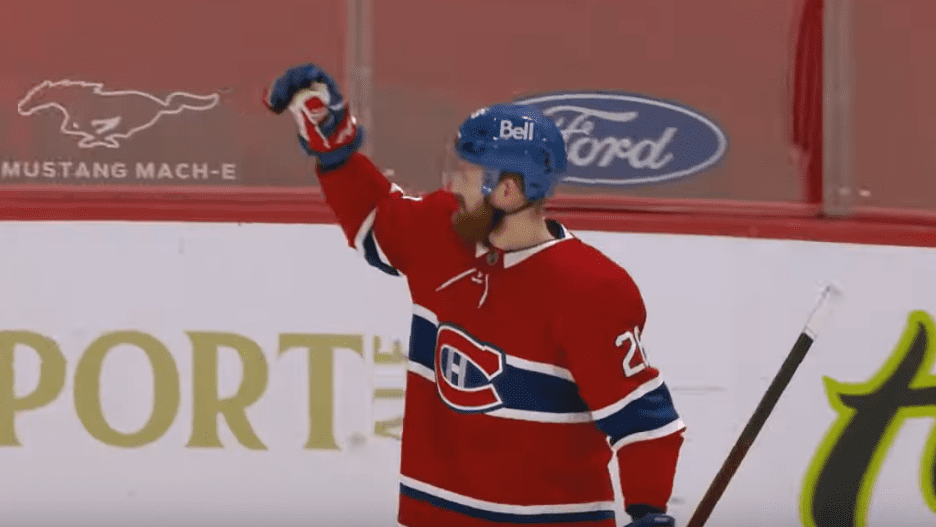 Things have gotten interesting for the Montreal Canadiens from a salary cap point of view.
They have several options when it comes to Jeff Petry, including keeping him in the lineup indefinitely, trading him without retaining any salary, and, of course, retaining more salary to entice teams to offer a better return.
With that in mind, let's take a look at the projected lineup with and without Petry in the lineup, as well as the salary cap implications of various scenarios.
---
Montreal Canadiens Projected Summer Roster
Now that Rem Pitlick and Mike Hoffman are no longer with the team, the forward lineup is starting to take shape. Thankfully, there should be ample ice time available for younger players such as Juraj Slafkovsky and Rafael Harvey-Pinard. Removing two forwards from the equation also allows the team to keep a player like Michael Pezzetta in the NHL.
MUST READ: Canadiens Youth Movement Enriched By Recent Trades
In this scenario, we are sending defencemen Chris Wideman and Justin Barron to the Laval Rocket of the AHL, where their contracts will be below the league threshold, and will not count against the salary cap. Casey DeSmith has also been sent to the AHL, however, his salary exceeds the threshold.
Once again, the positions in our projected lineup aren't as important as making sure the right players are included for salary cap purposes. I have Christian Dvorak, Michael Pezzetta, and David Savard listed as healthy scratches, but there's a strong possibility that a player like Savard will be in the starting lineup.
We are using CapFriendly's roster-building tool to project the available cap space as well as the lineup.
Here's what the opening-night lineup could end up looking like if the team decides to keep Petry in the mix.
Montreal Canadiens Salary Cap Situation With Petry
With 23 players on the roster, the Canadiens will carry a salary cap hit of $75.3 million. That includes $1.17 million in overages, Karl Alzner's buyout, Joel Edmundson's salary retention ($1.75M), and the long-term injured reserve funds provided by placing Carey Price on LTIR.
With the salary cap set at $83.5 million next season, the Canadiens will have $8.17 million in available salary cap space. As a reminder, given the team is using LTIR relief funds, that number will not accrue throughout the season.
Without Petry In The Lineup
The team is very similar without Petry, as you'd simply slide Savard (or your seventh defenceman of choice) back into the lineup. It would also mean either Barron or Wideman would no longer be sent to the AHL.
The team may look vaguely the same with a clear downgrade in talent on the right side of the defence, but there are significant salary cap implications depending on the hypothetical trade terms.
Without retaining any salary in a Petry trade, the Habs would be almost $12.1 million under the salary cap in our projection.
If the Canadiens retain 25 percent of his salary cap hit in a trade, they would then have $10.92 million in salary cap space available.
If the Canadiens retain 50 percent of his salary cap hit, they would have $9.75 million in available salary cap space.
Brass Tacks
We have to keep in mind that teams only have up to three retention slots, and as it stands, the Canadiens are already using one to retain 25 percent of Joel Edmundson's salary. By using a second retention slot, they'd be limiting their options when it comes to absorbing bad contracts at the trade deadline.
However, those slots are only valuable if you use them, and Edmundson's retention comes off the books as of next season, which mitigates the risk that the Canadiens would miss an opportunity to acquire quality assets for an expiring deal.
Regardless of whether the Habs decide to keep Petry or move him, there's one thing that is becoming apparent; Kent Hughes has ample salary cap manoeuvrability heading into next season, which is a rather impressive feat given he was gifted several bloated contracts upon taking over as general manager of the Montreal Canadiens.
---
All Montreal Canadiens salary cap information and roster building via CapFriendly.