How Buried AHL Salary Could Impact the Montreal Canadiens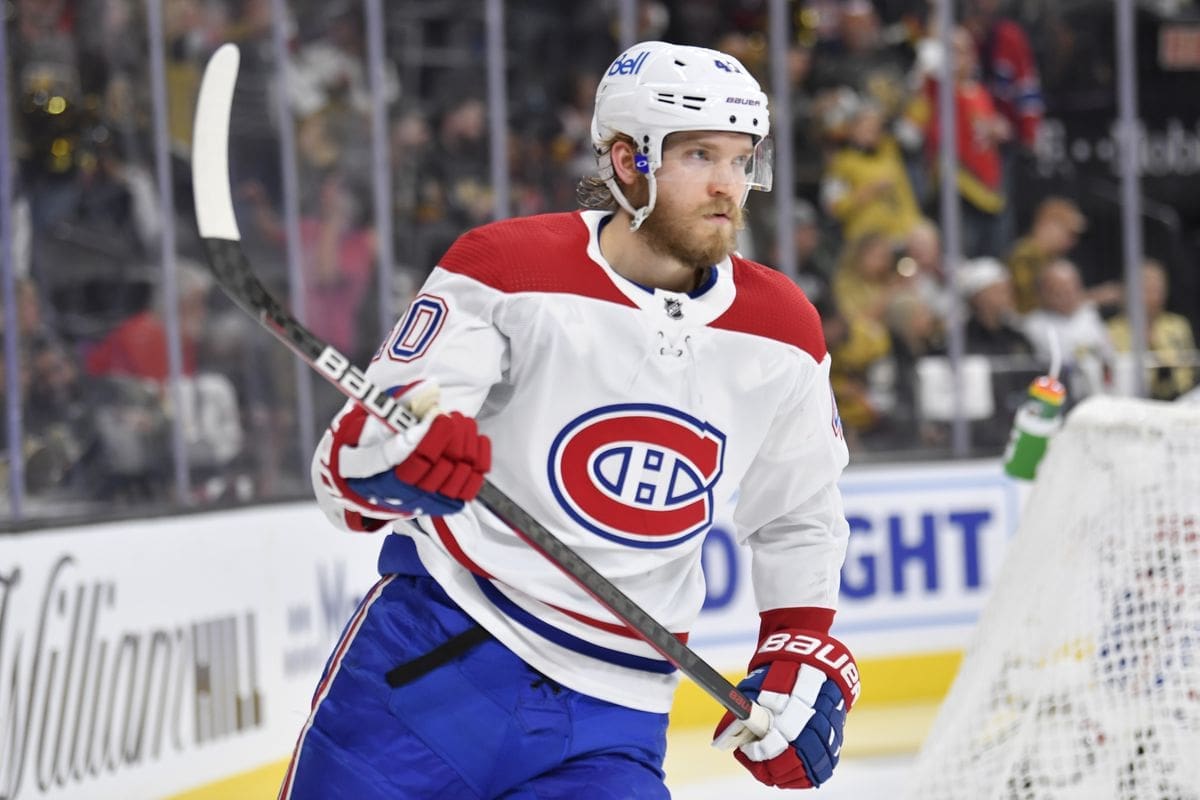 As we enter the dog days of summer many fans are wondering how the Montreal Canadiens will free up more cap space.
Currently, they're in a relatively decent position in terms of financial maneuverability, with roughly $8 million in salary cap space once the final 23-player projected roster is set.
But as we've discussed, the situation is not as encouraging as it may seem on the surface, given that it includes placing Carey Price's $10.5 million annual average value (AAV) contract on the long-term injured reserve (LTIR).
Unfortunately, the relief funds provided by the LTIR do not accrue, which means the Canadiens will not add to their salary cap space throughout the year, limiting their overall options when it comes to trade deadline deals or trades that involve absorbing an expiring contract.
MUST READ: How The Canadiens Are Influenced By Carey Price's LTIR Contract
If the Canadiens manage to clear up a little more cap space, they will start to accrue funds throughout the season, but it won't be an easy task.
One option, as suggested by Teri Madio, would be placing a veteran such as Joel Armia in the minors. This means it's the perfect time to take a closer look at the advantages and disadvantages of burying cap hits in the minors.
Do u think he would waive Armia? And if he clears, actually play him in AHL?

We can live with Hoff, even as 13th frwd when Dvo comes back from IR. Dvo needs to play if we hope to be able to trade him. But Armia in Ahl, Hoff as 13th frwd, Dvo in line up… may be a solution?

— Teri Madio (@TeriMadio) July 24, 2023
Maximum Buried Cap Hit In 2023-24
NHL teams can send a player to the minors and bury a portion of their salary cap hit, but it's not as cut and dry as it may seem.
The amount of salary cap relief provided by assigning a player to the AHL is the league minimum plus the buried threshold.
In 2023-24, the NHL league minimum salary will be $775,000 (CBA (11.12.a) and the buried threshold will be $375,000, which means teams can bury up to $1.15 million in the AHL.
Therefore, if the Canadiens assign Joel Armia to the minors and he clears waivers, they would save a total of $1.15 million in cap space, and still be on the hook for $2.25 million of the contract.
The same logic applies if the Canadiens assign either Christian Dvorak or Mike Hoffman to the minors. They would save $1.15 million in both cases, but they'd still have to use $3.3 million and $3.35 million in cap space, respectively.
It's an option, but as we've seen in recent years, teams try to avoid sending established veterans to the AHL for a couple of good reasons.
The first is that the optics are rather terrible.
It's difficult to convince free agents to join your team if you're also in the process of trying to hide the last batch of free agents the team signed.
For a team like the Montreal Canadiens, which has long been known as a 'must-miss' team by star players, burying players in the minors would be a death knell in terms of their overall perception.
General manager Kent Hughes has done a great job changing that perception, but there's still a risk that word would quickly spread regarding the Canadiens' intentions with veterans.
And we must also remember that Hughes' experience as a player agent means he's in a perfect position to judge the impact of sending a player to the minors. Not only does it come with a significant PR hit, but it can lead to an unhealthy locker room, as the player(s) in question would still be in constant contact with their NHL teammates.
It also removes any possibility of a re-emergence, which could lead to a (modest) return at the trade deadline.
Yes, the Canadiens can send players to the minors, but as it stands, it's not an ideal avenue for improving the salary cap situation.
---
All Montreal Canadiens salary cap information via Puck Pedia.