Habs Mailbag: Potential Trades, Goalie Situation, Hughes' Wizardry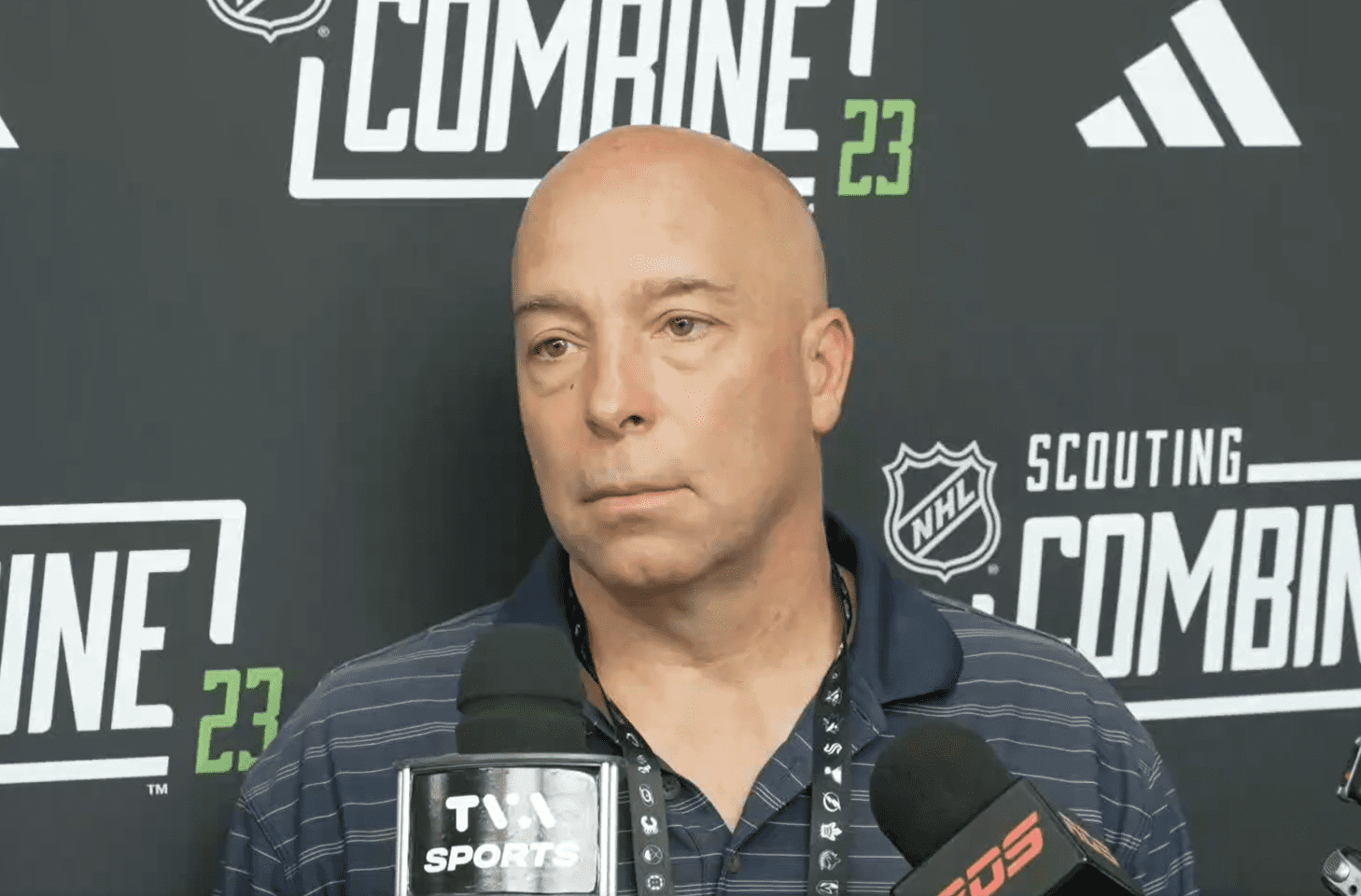 It's time for another off-season edition of the Montreal Canadiens mailbag.
This week we discuss the possibility of trading players like Joel Armia, David Savard, and Christian Dvorak, Jeff Petry's future with the team, the goaltending situation now that three netminders are in the mix, an underrated prospect, why Nick Suzuki is clearly the Supermarine Spitfire of the team, a potential reason why management has been silent, the 2024 NHL Entry Draft, and much more.
Let's jump right into it!
What does Casey DeSmith represent for Montreal?

My gut says the club seriously looks at a 3G rotation to balance workloads and talent levels.

— J (@JMcinthe613) August 7, 2023
As it stands, Casey DeSmith represents a goaltender that has produced much better save percentages than either Jake Allen or Samuel Montembeault in the last two years.
Of course, we have to keep in mind that playing on a better team usually leads to better results for goaltenders when evaluating old-school goaltender metrics.
But in this particular case, Montembeault saved almost 12 goals above expected in every situation last season, whereas DeSmith only saved three goals above expected. The gap is slightly lower when we only evaluate their even-strength play (Montembeault 13, DeSmith 4.5), but the point remains: Montembeault is currently the goaltender doing the best job for his team.
On that note, I sincerely doubt the Canadiens head into the season with three goaltenders. It would mean the team would only have 20 roster spots left to fill between the forwards and the defence, leaving just one alternate for each position.
In the meantime, the Canadiens can shop all three of their goaltenders to see if they can get a meagre return. And I do mean meagre because as we've seen, goaltenders rarely get much value in the NHL's trade market.
There's a selling point for every goaltender involved.
Samuel Montembeault had a resurgence last year, and his contract is scheduled to pay him only $1 million next season. In a salary-cap world, that's a significant boon to any team.
Jake Allen is an affable veteran with playoff experience.
Casey DeSmith has put up excellent numbers since joining the league, especially when we evaluate his save year-end save percentages (.921, .916, .912, .914, .905). He's also in the last year of his contract, which is locked in with a $1.8 million salary cap hit.
Again, the return won't be significant, but the Habs currently have a variety of options, and that could lead other general managers to their goaltender buffet.
---
With the latest trade Hughes made moving two forwards without holding back salary, do you think Hughes will push to move Armia, say add a sweetener.

— Randell Caines 🫐 (@CainesRandell) August 7, 2023
Kent Hughes has done an absolutely magnificent job in trades, that much we know.
To the point that you'd be hard-pressed to argue he's lost any of his trades, at least given the information available at the time of the deals. The only questionable trades, in my opinion, were the two deals with the Colorado Avalanche (Lehkonen, Newhook), and perhaps the Tyler Toffoli trade, but even then, you'd be lying if you said the Canadiens lost those trades. They just weren't considered steals, as many of his trades have been from the very get-go.
That being said, although Hughes managed to move Mike Hoffman without adding a sweetener, we have to consider that Hoffman still produces a decent amount of offence, whereas Joel Armia usually has stretches of 20-25 games in which people have to check to make sure he's actually in the lineup before he has his classic 4-point game when things are looking bleakest.
I just don't see any manner of outcome that results with an Armia trade that makes sense for the Habs.
Hughes is not interested in adding sweeteners when it comes to trading overpaid veterans, and I believe he'll stick to his guns when it comes to the possibility of trading Armia.
But even if he was interested in adding something to the mix to get another team to bite on Armia, there's only so much sugar in the world. Armia's contract is the perfect example of the greatest sin in hockey: overpaying middle-roster players while also giving them too much term.
It's the 'Vancouver Canucks special', but perhaps we should rename it the 'Bergevin (going out of business) special'.
---
Who do you feel is the most underrated habs prospect who might surprise us in the future?

— hockey ninja 💙 Hutson🏒🥅 🇺🇦 #BLM Trans🏳️‍⚧️ (@lovehockey_mtl) August 7, 2023
Other than Adam Engstrom, Joshua Roy, and Jakub Dobes, who are my usual go-to players when discussing underrated prospects, I'd suggest Filip Eriksson may fit the bill.
Eriksson was chosen in the sixth round of the 2023 Draft, and while his numbers last season were rather encouraging, 10 points in 11 games (U-20, Vaxjo) we also have to keep in mind that he suffered a significant injury that kept him out of action for roughly five months. From what I could gather, it was a shoulder injury.
And when we take a look at his overall production through the years, it's clear the cerebral forward knows how to score. His elevated hockey IQ should help him progress to the next level this season in the SHL.
---
Which current Hab would you say most closely compares to a Spitfire?

— Ed Hamill (@EdHamilll) August 7, 2023
The Spitfire was incredibly reliable. It would lift off and land with the greatest of ease in the most chaotic environments.
It was fast, agile, and rarely lost one-on-one battles.
Oh, and it looked good while dominating its opponents, which led to a lot of young people putting up posters in their rooms.
When things went horribly wrong and the odds were stacked against it, the Spitfire never failed to make the situation better.
Historically speaking, the Spitfire represented the Allies' greatest hope for a reversal in their wartime results.
Ipso facto, Nick Suzuki is clearly the Spitfire of the Canadiens lineup.
---
Wondering if you think HuGo look at trading Savard be trading Petry?

— Zen_Habs (@HabsZen) August 7, 2023
There's no doubt about it, trading David Savard would make more sense than trading Jeff Petry, at least from a roster construction point of view.
But a trade would have to be made with a team that doesn't necessarily have a strong data analysis department because Savard's recent numbers have been uglier than the face we all make the first time we have to deal with a severe wind chill in winter.
Of course, Savard never should have been used as a top-pairing defenceman, or a second-pairing defenceman, but that was the situation in which he was thrust.
I don't foresee any teams offering much to the Canadiens to secure Savard's services.
---
Is Kent Hughes a wizard or a warlock?

— 𝙃𝙊𝘾𝙆𝙀𝙔 𝙉𝙄𝙂𝙃𝙏 𝙄𝙉 𝙈𝙊𝙉𝙏𝙍𝙀𝘼𝙇 🏒 (@HNIMtl) August 7, 2023
When it comes to trades, Hughes has established that at the very least, he will leave the table with equal value compared to the other team involved in the deal.
But in most cases, he comes out as the winner, and that's an incredibly encouraging outcome for a general manager with less experience than most.
He's taking advantage of all the legal loopholes. Whether it's the long-term injured reserve, retaining salary, or re-acquiring players for a lower rate, he's exhausting all his options.
Also, I have to assume the Petry trade is the first time in NHL history a team has traded a player only to have him rejoin the team with the same contract at a discounted salary.
Yet another feather in Hughes' cap.
MUST READ: The Canadiens Clear Winners In Erik Karlsson Trade
I still have reservations regarding his draft strategy, but for now, I think we can safely say Hughes is one of the best general managers in the league when it comes to finding value in trades. And you could say the same regarding the contracts he has signed with key players, like Cole Caufield and Kirby Dach.
It's also worth pointing out he's using his salary cap space, which is key, because in the past, the Canadiens have gone into various seasons with tons of empty cap space, which is considered an asset in the NHL, but only if you use it wisely.
When it comes to asset management, Hughes and Co. have certainly impressed.
---
Can you see Dvorak or Armia being moved?

— Bill Stewart (@wstewart57) August 7, 2023
IF Christian Dvorak recovers from his injury in a timely manner and hits the ground running, there's a possibility he could end up having positive value on the trade market.
'If' is doing a lot of heavy lifting in that sentence.
Dvorak's numbers haven't just gotten worse since the joined the Habs, they've cratered. And I'm talking about the type of crater that was created by the meteor that killed the dinosaurs, the Chicxulub crater.
As for Armia, the options are few and far between, even if we include a sweetener, as previously discussed.
---
question: the Habs appear to be filled with prospects but also are missing that ultra blue chip piece that most cup winners have. As they exit out of the bottom & head for the middle of the pack, how do they get that piece so that they avoid getting stuck in the middle?

— brian Dagenais (@dagenais_brian) August 7, 2023
It's definitely an organizational weakness.
I'd even argue that it's one of the few clear organizational weaknesses, and the one that will be most difficult to solve.
By ignoring Matvei Michkov, who is tearing up the KHL in preseason action, the Canadiens put themselves in a tough situation. Not because David Reinbacher projects to be a poor player, quite the contrary, he projects to be a very good defenceman, but rather due to the limited opportunities to add offensive dynamos to the lineup
But it's worth reminding ourselves that the Habs are likely to finish near the bottom of the standings once again next year, which means they may have an opportunity to draft an impact forward such as Macklin Celebrini, Cole Eiserman, or Ivan Demidov.
Beyond next season the options will be limited, but I think the Vegas Golden Knights have shown that teams are willing to do all the work when it comes to producing superstars, only to sell them for pennies on the dollar at a late date.
Hughes has shown he is not afraid to get creative in trades, and though it's much easier to clear out low-level players than it is to acquire a star, his track record indicates that he may deserve the benefit of the doubt when it comes to future trades.
---
Why has management been silent since the trade? No presser? Something has to be up.

— Nish Thakrar (@NishThakrar1974) August 7, 2023
It's a little odd, I'll admit, but I don't necessarily think it is directly tied to anything regarding future trades.
It's the dog days of summer, and everyone at the Bell Centre, including the social media team and the graphics department, needs some time off.
A glance at the Canadiens' Twitter page confirms that they're definitely in summer mode.
It may be the same situation for Hughes, Jeff Gorton, and John Sedgewick. They've been incredibly busy in the last two years, and they could simply be enjoying a little time off now that all the summer business is in the books.
Given the recent trades and moves, it's fair to say the management team deserves a little time off.
Now, that doesn't mean DeSmith or Petry will not be flipped, but the lack of communication from management could be for various reasons beyond another impending trade.