Harvey-Pinard Extension Adds Great Value To Montreal Canadiens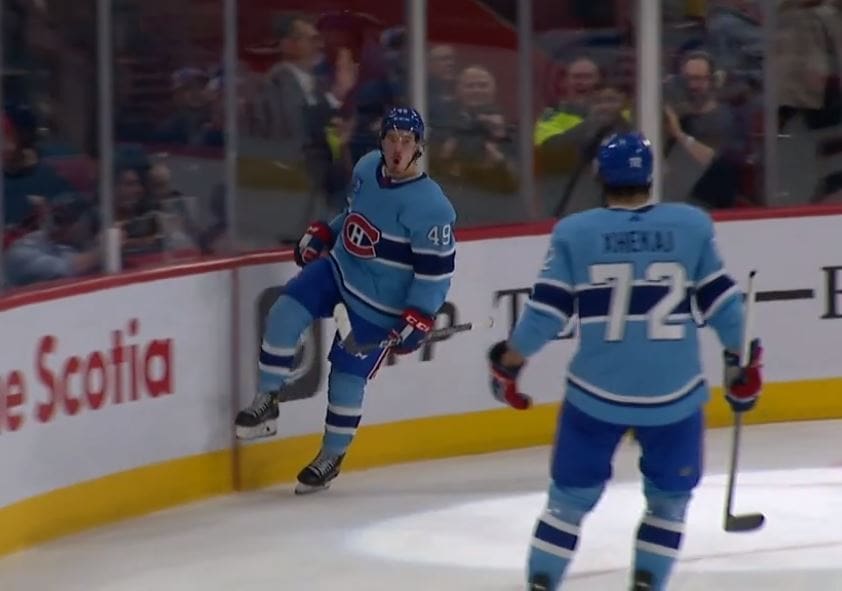 The Montreal Canadiens announced on Monday that they had come to terms with Rafael Harvey-Pinard on a two-year contract extension that carries an annual average value of $1.1 million. Harvey-Pinard's new deal will account for a meagre 1.3 percent of the team's salary cap expenditures next season.
"It's about the details in his game," said Canadiens head coach Martin St-Louis in March. "He's always in the right spot. He has all the details. It's rare he doesn't read a play right. His intentions are always perfect."
Harvey-Pinard's versatility and work ethic came to the forefront in the second half of the 2022-23 season, stealing the show in what was otherwise a rather frustrating stretch of games for most players in the lineup. Pinard scored 14 goals and six assists in the 34 games in which he featured for the Habs.
Stay hot Rafaël Harvey-Pinard!

What a deflection for his 14th goal of the year! pic.twitter.com/jOnnslZ2SC

— Scott Matla (@scottmatla) March 31, 2023
To put a fine point on his ascension to a trustworthy NHL player, Harvey-Pinard is one of the few prospects that not only managed to survive while playing on the fourth line but also thrived. Whether it was playing alongside Alex Belzile or supporting Nick Suzuki, Harvey-Pinard proved his worth on several occasions and in a variety of different situations.
The $1.1 million annual average value of the two-year contract extension may seem low at first, but we have to keep in mind that the 24-year-old forward scored on a little under 25 percent of his shots last year, which means the Canadiens smartly avoided paying for an inflated shooting percentage, one of the cardinal sins of NHL roster management.
It's also worth noting that Harvey-Pinard became a client of Quartexx in late March, signing with Philippe Lecavalier, Vincent Lecavalier's brother. And the familiarity does not end there seeing as Montreal Canadiens general manager Kent Hughes is a former employee of the player agency.
---
Salary Cap Information via CapFriendly.