Canadiens Offseason To Truly Begin After Free Agent Frenzy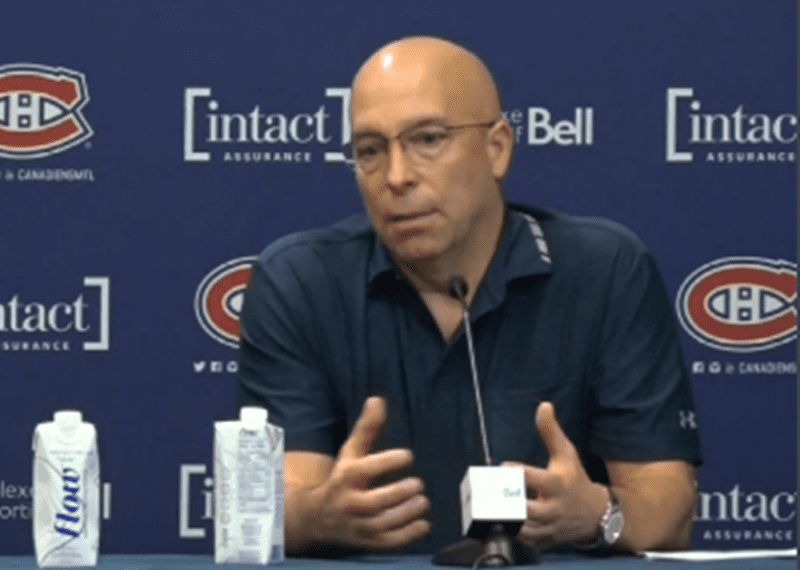 The Montreal Canadiens aren't expected to big players on the free-agent front, but they'll still be active.
The Canadiens already have 20 players with NHL experience signed for next season, notwithstanding restricted free-agents Alex Newhook, Rafaël Harvey-Pinard and Jesse Ylönen to sign.
The club seems to be overflowing with roster players, but has mentioned a desire to create space for young players pushing up the ranks.
Likely looking to avoid their dreadful roster crunch for last season, which saw them begin the season with 15 forwards on the roster, the Canadiens will be looking to strike when the iron is most hot.
The Canadiens aren't looking to significantly improve their roster at the moment, they're looking to strip it down a peg or two.
That was made evident by moving Joel Edmundson as soon as free agency opened, freeing up 50 % of Edmundson's $3.5M cap hit in the process.
With the likes of Christian Dvorak, Mike Hoffman and more available on the trade front, and now owning all three of their retention slots as of July 1, the Canadiens could continue to get creative
Although they are currently pegged by NHL betting odds for another bottom-10 finish in the standings, possibly even bottom-5 according to some bookies, the club is not flinching on the market right now; but other clubs are.
Teams that were on the bubble of the NHL playoffs last season are under a particular level of worry at the moment, due to the underwhelming level of talent available in this year's free agent class.
With so few available quality veterans, teams that miss out will likely look to the NHL trade market to fill their needs and flesh out their roster, which is where a team like the Montreal Canadiens comes in.
Not only do they have some roster players that could be of help to prospective teams, but they also have the cap space (approximately $11M in LTIR space from Carey Price's contract) to wiggle around further flexibility and perhaps engage in a cap-brokering role as well.
So don't be disappointed if the Canadiens only make some minor-league signings to start this period; they're saving their long-term financial flexibility for when they expect it to truly begin mattering: the summer of 2024.
What you can expect is for them to be incredibly aggressive in trying to move out some contracts to teams in dire need of veteran players, as they continue to funnel their youth into the lineup.
*For more NHL betting lines and futures, head over to FanDuel