Canadiens Trades: Alex Newhook Scouting Report Via Colorado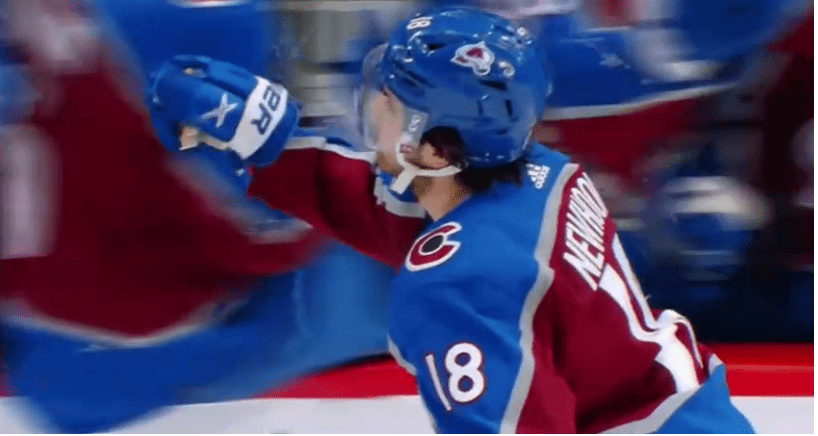 Newly acquired Montreal Canadiens center Alex Newhook will certainly have an opportunity to shine with his new team, especially when you consider his average 5v5 ice time with the Colorado Avalanche was below 13 minutes per game.
It's also rather encouraging to see that 26 of his 30 points last season came at even strength, which is always a good indicator that a player can bring long-term value to the table.
To get a better idea of what Canadiens fans should expect from Newhook we spoke to Colorado Hockey Now's Evan Rawal, who knows the new Hab better than most.
"First off, he's a great guy. He had a tough year but always was open to talking and a great interview," said Rawal. "On the ice, it was very up and down season."
The FIRST NHL goal for Alex Newhook! 🚨#GoAvsGo | #StanleyCup pic.twitter.com/R7tfSWlZS7

— NBC Sports Hockey (@NBCSportsHockey) May 22, 2021
Statistically speaking, Newhook had the lowest points/60 season of his career, which supports Rawal's report that inconsistency was an issue.
"He got a shot as the second-line centre to start the season, but went pointless in the first 8 games," explains Rawal.  "From my point of view, he gets down on himself very easily. He's got a great shot and release but struggles to use it consistently. He also has a hard time finding open ice to use his fantastic shot."
Newhook averaged 5.6 shots per 60 in 2022-23, a significant drop from the 7 shots per 60 he generated the previous year.
"The Avs used him in the bumper spot on the PP, but in College, he was deadly along the wall. He seemed to finally get better as the year went on, but Bednar liked him more on the wing most of his time in Colorado. He works hard and has a lot of talent, but a fresh start will be good for him. He's small and gets knocked off the puck easily, but puts in the effort defensively."
This is the type of deal that will take several years to properly judge, but for now, it seems clear that the Montreal Canadiens are trying to tap into the same magic that they produced when they traded for Kirby Dach.
And if we dig a little deeper into the underlying numbers, Newhook's numbers are very similar to Dach's stats at the time of the trade.
It's always incredibly difficult to get a read on a player evolving in a different system, which means that despite the high price the Canadiens paid to acquire Newhook, his age, potential, and style of play should give him plenty of opportunities to become an important part of the rebuilding roster.
Dach's profile before last year is similar to Newhook & Montreal fixed him. Different physical traits/playing styles, but it's a guy who had some strengths that couldn't put it together. pic.twitter.com/aSgHlpMCwB

— Corey Sznajder (@ShutdownLine) June 27, 2023
"I think he needs to get stronger, but I'm not sure how much stronger he can realistically get, so I would say his biggest improvement needs to be finding open space," explained Rawal. "Like I said, he's got a great release, but really struggled to get looks all year long. Playing with a distributor would be big for him. I think he'd be better off as the shooter on the line, as opposed to the puck carrier. He spent a lot of time with guys like Cogliano and Logan O'Connor. Not exactly players built for offence."