Canadiens Heading Into Free Agency, No Trade Clauses Kicking In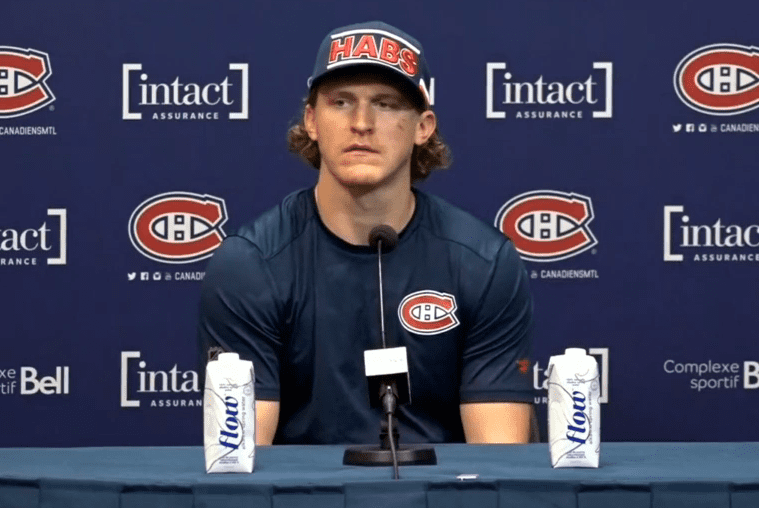 The NHL's free agency period opens on July 1 at noon ET, the final major event of the offseason calendar for the Montreal Canadiens.
There are a few minor events that will take place following the free agency window opening, including players notifying teams they intend to enter into arbitration, which must happen by July 5. Teams must notify players they want to enter arbitration by July 6. The salary arbitration hearings are expected to begin on July 20, and the ruling must be made by August 6.
Complicated Situation
We shouldn't expect the Canadiens to be very busy in free agency, seeing as the team has already signed the majority of the players who are expected to fill the lineup next season.
As it stands, the Canadiens are in the red when it comes to their salary cap maneuverability, sitting at $1.26 million over the salary cap, which is set for $83.5 million in 2023-24.
Fortunately, teams can exceed the salary cap by 10% during the offseason, and the current projections include Carey Price's $10.5 million cap hit, which will be added to the long-term injured reserve.
That means the Canadiens will have roughly $9.25 million in available funds, however, there are still three NHL players left to sign: Rafael Harvey-Pinard, Alex Newhook, and Jesse Ylonen.
Simply put, the Canadiens cannot afford to add a big name to their roster via free agency.
If the team does want to improve their salary cap maneuverability, they will have an opportunity to do so by trading two players, but the clock is ticking in both cases.
Christian Dvorak seems to be the odd man out, especially with the acquisition of Newhook and the contract extension for Sean Monahan.
Dvorak is set to be paid $4.45 million next season, however, he also has a no-trade clause that kicks in on July 1st. The clause allows Dvorak to submit an eight-team no-trade list. That doesn't mean the Canadiens have to trade him before free agency, but moving a player before their NTC kicks in is always an easier proposal.
Jake Allen is in the same situation. He's about to enter the first year of the questionable two-year extension he signed in 2022. Once his new deal kicks in, he will have the option to submit a seven-team no-trade list.
---
Montreal Canadiens Salary Cap Information Via CapFriendly.