Canadiens Have Decisions To Make Regarding Qualifying Offers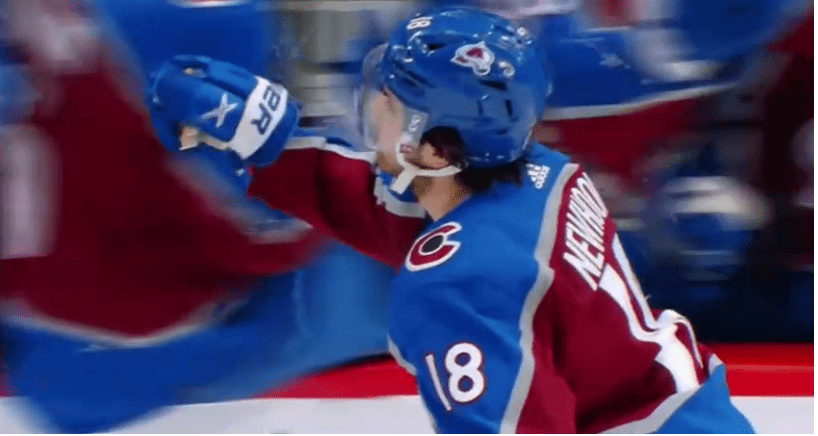 The Montreal Canadiens were a busy team at the 2023 NHL Entry Drash in Nashville, and given the current off-season schedule, there will be no rest for the weary.
Kent Hughes and Co. will have until 5 PM ET on Friday to submit qualifying offers on several players, including a pair of players that are expected to eventually receive significant raises once contract negotiations begin in earnest.
The qualifying offers must be 100% of the player's base salary if they made over $1 million last season, 105% if the player earned between $700,000 and $1 million, and 110% if the player earned less than $660,000. By offering players a qualifying offer, teams ensure that they have the option to match or refuse any offer sheets signed by the players in question.
Prospect List
Several prospects who spent the majority of the season with the Laval Rocket in the AHL are due for qualifying offers, including Nicolas Beaudin, Lucas Condotta, Mitchell Stephens, and Joel Teasdale.
All four fall within the 105% qualifying minimum, which means Condotta, Stephens, and Teasdale will require a $787,500 qualifying offer. Beaudin, on the other hand, will command a little more in a qualifying offer: $874,125.
Things are very fluid in the AHL, and seeing as the Canadiens will be welcoming several new prospects in Laval next year, don't be surprised if they allow the majority of their current prospects needing qualifying offers to become unrestricted free agents.
NHL Needs
The Canadiens will not offer Denis Gurianov a qualifying offer, seeing as the minimum offer would have to be $2.9 million. The team has indicated they may consider entering contract negotiations with Gurianov at a later date, but for now, it seems like he's headed to free agency.
That leaves three players that will likely feature in the NHL lineup that are awaiting contract offers.
Rafael Harvey-Pinard requires a $787,500 QO, though the qualifying offer will simply be the start of the process. Harvey-Pinard is set for a massive raise this summer due to his emergence in the second half of the 2022-23 season.
Newly acquired Alex Newhook is in the final year of his entry-level contract, which means his QO is quite reasonable at $874,125, but like Harvey-Pinard, he's expected to command much more once the long-term contract negotiations begin.
And finally, the Canadiens will also have to offer Jesse Ylonen a QO, to the tune of $874,125, which shouldn't be too far from how much he'll make once he agrees to terms on a new deal with the Habs.
---
Salary Cap Information Via CapFriendly.