Montreal Canadiens Re-Sign Sean Monahan To Value Deal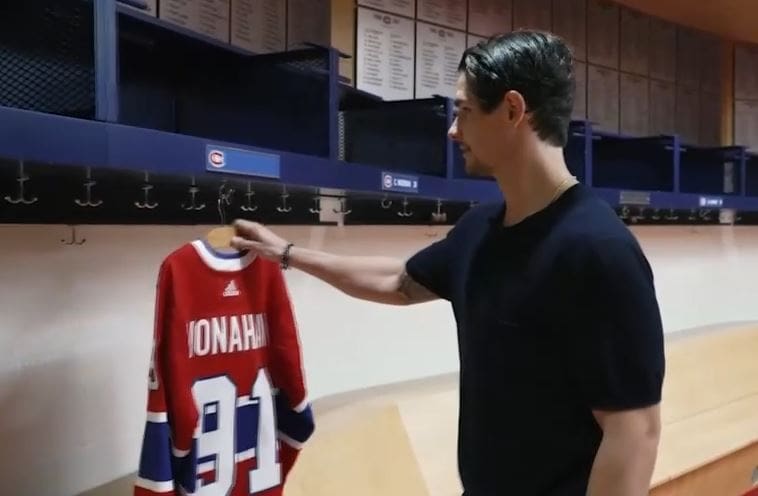 The Montreal Canadiens announced a contract extension for Sean Monahan on Tuesday morning. The contract will run for one year and comes with a $1.985 AAV (annual average value).
The Canadiens have agreed to terms on a one-year contract extension (2023-24) with forward Sean Monahan.#GoHabsGohttps://t.co/eVzGDE5kcR

— Canadiens Montréal (@CanadiensMTL) June 20, 2023
Monahan, 28, scored six goals and 11 assists in 25 games last season, playing an important role on the team prior to his season-ending injury.
The former Flames forward is one of the few players on the roster that has the ability to drive the offence. His skill in transition opens up passing lanes for his teammates, leading to an uptick in scoring chances whenever he's on the ice.
Monahan led the entire team in shots for (CF%), and was the only player who managed to stay above 50% throughout the season (53.17%)
The contract is much more team-friendly than his previous deal, which accounted for $6.375 million of the salary cap. At just $1.985 million the deal allows Kent Hughes and Co. to continue to add to the roster without having to worry about carrying an expensive veteran player in the lineup.
Monahan was originally traded to the Canadiens along with a first-round pick in exchange for future considerations. The Calgary Flames were forced to make the trade to alleviate some salary cap space, though you'd be hard-pressed to argue the Canadiens did not come out of the trade like bandits.
Not only did they acquire another first-round pick, but they also secured the services of Monahan, who saw a resurgence in his play while in Montreal, for an extra year.
As it stands, the Canadiens are a little over $1.25 million over the allotted salary cap space next season, but that doesn't account for Carey Price's eventual placement on the LTIR, which should provide the team with more than $10 million in liberated salary cap space.
NHL teams are also allowed to exceed the salary cap by 10 percent during the summer.
With the new deal, Monahan will have an opportunity to play a prominent role, which should lead to an uptick in scoring and hopefully, a large, long-term deal next summer.
Whereas the Montreal Canadiens will have an opportunity to trade him for a healthy return at the deadline, something they were prevented from doing due to Monahan's injury last season.
---
All statistics via NaturalStatTrick.