Canadiens 2023 NHL Draft Pick Ranks Finalized, More To Come?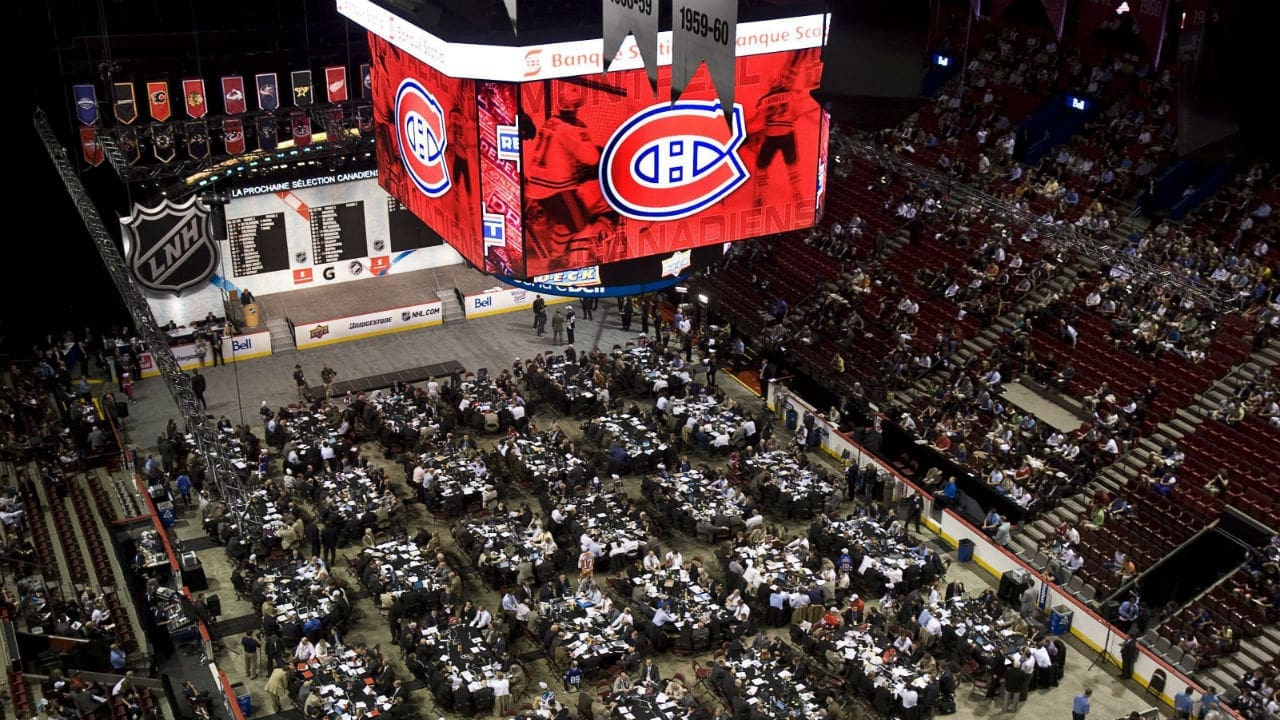 The Montreal Canadiens now know exactly where they'll be picking in the 2023 NHL Draft, but will they keep those picks?
After the NHL Draft Lottery, the Canadiens knew that they'll be picking 5th overall in the 2023 NHL Draft, allowing them to get another key asset to help them in their rebuild.
However, they just found out where their second 1st-round pick, acquired from the Florida Panthers, will end up.
Due to finishing runner-up in the Stanley Cup Finals, the Canadiens will receive the 31st overall selection in the 2023 NHL Draft.
Beyond the first round, the Canadiens have a very clear idea of where they'll be picking throughout the rest of this draft.
They'll have a relatively early pick in the second round with the coveted 37th overall pick, and again in 3rd round with the 69th overall pick.
The Canadiens also have three 4th-round picks, two of which have been confirmed at 101st and 110th overall.
Their third 4th-round pick, which was acquired by the Vegas Golden Knights, will be the last pick of the 4th round, at 128th overall.
The Habs have a couple of picks in the fifth round; their own at 133rd overall, as well as that of the Calgary Flames at 144th overall.
Montreal then closes out the draft with the 165th pick in the sixth round, and the 197th pick in the seventh round.
Things Can Change In A Hurry
The chances that the Montreal Canadiens go into the 2023 NHL Draft with the same list that you see below is likely to be very low; as general manager Kent Hughes is looking to get aggressive leading up to June 28.
With veteran players being dangled in trades, and draft picks possibly being available for interesting hockey deals, the Habs are sure to be active.
They're just waiting to see where all the chips fall before finally being able to have constructive conversations on all the assets available to them.
Buckle up folks, it's about to get fun.
| Rank (* Projected) | Original Owner Of Pick | Acquisition Method |
| --- | --- | --- |
| 1st Round | - | - |
| 5th overall | Montreal Canadiens | Owned |
| 31st overall | Florida Panthers | Trade |
| 2nd round | - | - |
| 37th overall | Montreal Canadiens | Owned |
| 3rd Round | - | - |
| 69th overall | Montreal Canadiens | Owned |
| 4th Round | - | - |
| 101st overall | Montreal Canadiens | Owned |
| 110th overall | Pittsburgh Penguins | Trade |
| 128th overall | Vegas Golden Knights | Trade |
| 5th Round | - | - |
| 133rd overall | Montreal Canadiens | Owned |
| 144th overall | Calgary Flames | Trade |
| 6th Round | - | - |
| 165th overall | Montreal Canadiens | Owned |
| 7th Round | - | - |
| 197th overall | Montreal Canadiens | Owned |