Canadiens Trade Strategy Made Clear By Philadelphia Flyers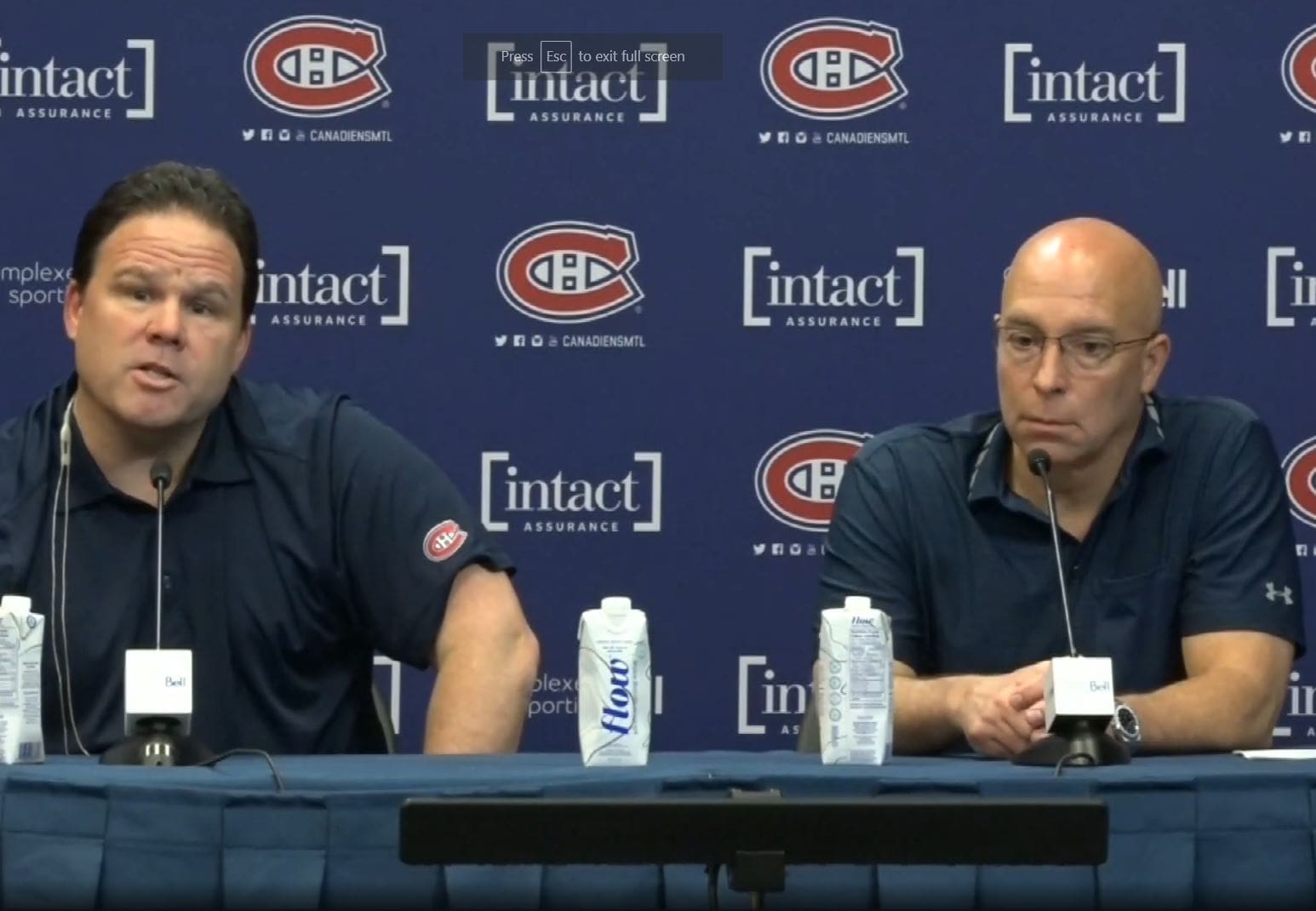 The Philadelphia Flyers showed just why the Montreal Canadiens won't be big spenders on the free-agent market this summer.
It's simply far more profitable for a rebuilding franchise to take on contracts for extra assets and picks.
The Philadelphia Flyers received a haul for moving on from Ivan Provorov and taking on the contracts of Cal Pederson and Sean Walker in the form of a 1st-round pick, two 2nd round picks and prospect Helge Grans.
Such types of moves, of course, are nothing new for general manager Kent Hughes, who used his financial flexibility last summer to acquire Sean Monahan for a 1st-round pick.
However, unlike last summer, the Montreal Canadiens know exactly what their cap situation is going into the offseason, with Carey Price unlikely to play again.
After signing Cole Caufield, the Canadiens have roughly $725,000 under the salary cap, but could wiggle out to about $2M if they send players like Rem Pitlick or Chris Wideman down to Laval for roster purposes.
On top of that, you can then tack on Price's $10.5M contract, which would fall on LTIR at a moment's notice. It would be more profitable from an LTIR perspective if the Canadiens waited until the start of the season to put Price on LTIR, but, thankfully, the Habs are able to surpass the cap by 10% this offseason before the LTIR calculations come into effect.
What does that mean in layman's terms? The Montreal Canadiens have about $14M in combined cap space and LTIR relief space to go to work.
They also still have a retention slot available to them for the 2023 NHL Draft if a club wants to make moves to acquire existing players at a lower cap hits like Mike Hoffman or Joel Edmundson. They'll gain their two other retention slots back on July 1 when the contracts of Nick Bonino and Evgenii Dadonov expire, giving them even more flexibility for offseason trades.
With only smaller restricted free-agent deals like Rafaël Harvey-Pinard and Jesse Ylönen left to sign, the Montreal Canadiens are effectively in the driver's seat when it comes to spending money and taking advantage of their rivals.
Rather than try and add some smaller pieces via free agency, weaponizing their cap space looks to be the best bet at improving the long-term success of the club.