Habs Daily: Xhekaj's Reputation, Slafkovsky's Shots, Guhle's Play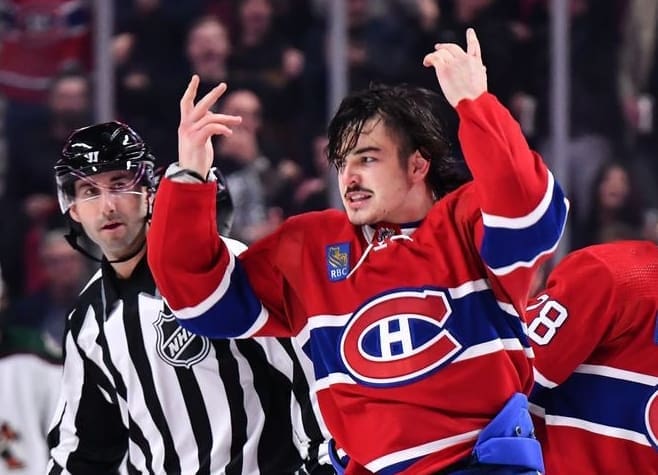 Your daily roundup of all the latest Montreal Canadiens stories, news, events, and highlights.
Habs News
ICYMI: Arber Xhekaj's reputation as one of the toughest players in the NHL should lead to fewer fights, and that's good news for the Montreal Canadiens. They're a better team whenever Xhekaj is on the ice. [Canadiens: Xhekaj's Reputation Should Keep Opponents At Bay]
Kaiden Guhle had one of the best games of his young career on Saturday night against the Boston Bruins. Not only did he score the overtime-winning goal, but he also had a dominant game in all three zones. [Suzuki, Gallagher, And Guhle Score In Exciting Win Vs. The Bruins]
Habs fans went all out on Saturday night, and I have to say, that's EXACTLY what sports are for. You'll inevitably receive a lot of "cringe" comments from people who somehow don't understand that sports were designed so large groups of people could get excited or saddened by the same event, but this is what makes Canadiens fans the best in the league. Also, it should be said, this would be considered a normal sight at most European sports events, even during the regular season. For the most part, North American fans are simply boring compared to their European counterparts.
I love Montréal pic.twitter.com/T6um1wD8jb

— 🏌🏽‍♀️ (@bgalIy) November 12, 2023
The Vancouver Canucks beat the Habs 5-2 on Sunday night, though it should be said the scoreline was unflattering to the home team. Speaking of silver linings, Juraj Slafkovsky set a career record with 10 shots on net, an encouraging sign given that he has hesitated to shoot throughout his career. [Juraj Slafkovsky Plays Best Game Of Season In Loss To Canucks]
National Hockey Now Network