Montreal Canadiens Prospect Power Rankings: Habs Fan Vote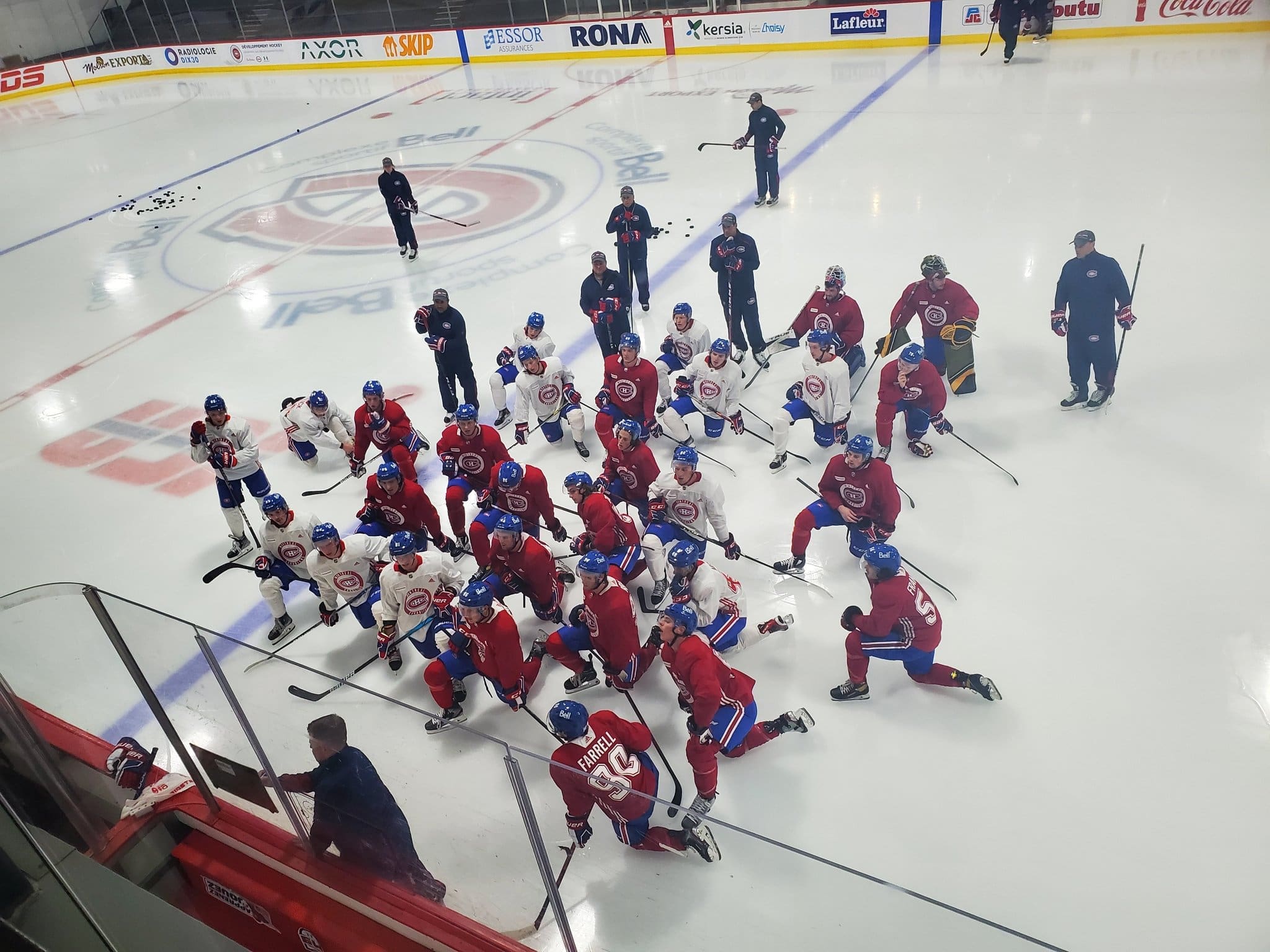 Now that most Montreal Canadiens prospects have begun their season in earnest, it's time to start publishing the always-popular Habs Prospect Power Rankings.
Our final article last season had phenom Lane Hutson leading the prospect pack, with players such as Sean Farrell, Joshua Roy, Adam Engstrom, and Logan Mailloux featuring in the top 10.
This year, rather than leaving the decision regarding the initial rankings to just one person, I thought it would be fun if we could get input from Canadiens fans.
Instructions
It's a very straightforward process. Pick the top 10 Montreal Canadiens prospects in the form embedded below, and rank them between 1 and 10, with 1 being the highest ranking available. Only rank 10 players, or your submission will be voided.
Depending on the size of your screen, you may have to scroll right to see the last few columns. Only one answer per column is allowed. There are 40 Canadiens prospects listed in total.
Rank them in terms of how much value you think they hold in the team's prospect pipeline.
Once the initial rankings are done, I will then judge the players according to their weekly results, thus turning the initial rankings by Canadiens fans into fluctuating power rankings.
You'll note that players who are currently in the NHL are not included in the form. For this series, only players 23 and under who are playing outside of the NHL will be considered.
If the form is not displayed properly on your device, you can access the form directly by clicking here.
Prospect Power Rankings Form
Montreal Canadiens Skaters Listed
Owen Beck, Blake Biondi, Jared Davidson, Adam Engstrom, Filip Eriksson, Sean Farrell, Alexander Gordin, Cedrick Guindon, Sam Harris, Emil Heineman, Lane Hutson, Oliver Kapanen, Riley Kidney, Bogdan Konyushkov, Dmitri Kostenko, Logan Mailloux, Filip Mesar, Like Mittelstadt, Jan Mysak, Mattias Norlinder, Petteri Nurmi, Rhett Pitlick, David Reinbacher, Vinzenz Rohrer, Joshua Roy, Xavier Simoneau, Ty Smilanic, Jack Smith, Daniil Sobolev, Jayden Struble, Miguel Tourigny, William Trudeau, Luke Tuch, and Florian Xhekaj.
Goaltenders Listed
Jacob Fowler, Joe Vrbetic, Quentin Miller, Emmett Croteau, Jakub Dobes, and  Yevgeni Volokhin.