Habs Daily: Canadiens NHL Waiver Priority, Ty Smith On Waivers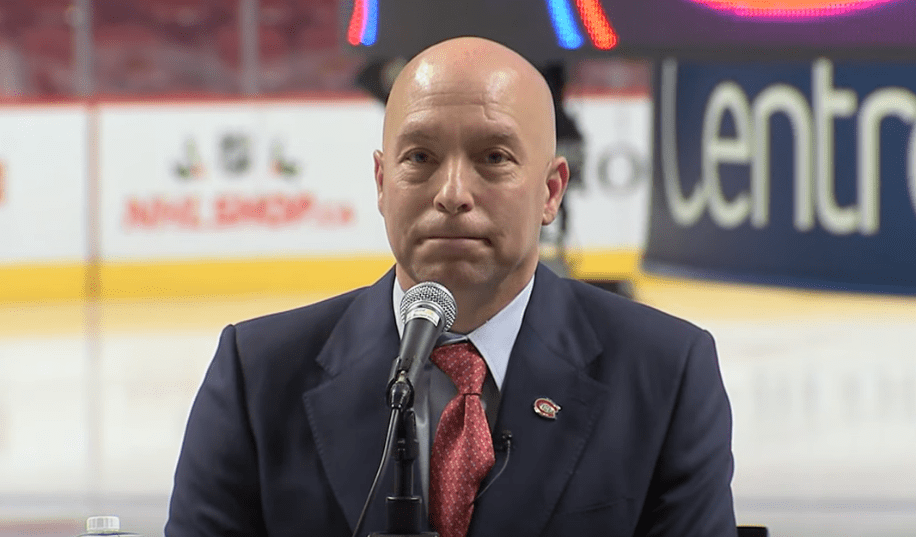 All the latest Habs news, recent Montreal Canadiens stories, as well as information from around the National Hockey League.
Habs News
The Montreal Canadiens have done rather well when it comes to claiming players on waivers, especially in recent years. Players like Johnathan Kovacevic and Samuel Montembeault were acquired in that manner. As the waiver period is set to open in the NHL, the Habs will maintain the fifth overall position on the waiver priority list. [Canadiens Maintain Strong Priority As NHL Waivers Set To Open]
The most interesting name to surface on was defenceman Ty Smith, who was placed on waivers by the Pittsburgh Penguins Thursday afternoon. [2018 First-Round Pick Available To Montreal Canadiens On Waivers]
It seems like the Bogdan Konyushkov hype train has officially left the station. We discussed the great start the Habs prospect has had this season in the KHL for Torpedo on a few occasions, and now his excellent play is getting a little more attention. Nicolas Cloutier spoke to Konyushkov's coach, Igor Larionov, confirming that the Russian prospect expects to eventually make the jump to the NHL once his KHL contract has been fulfilled. (FR)
Entrevue exclusive avec le professeur Igor Larionov, qui affirme que l'espoir du CH Bogdan Konyushkov serait déjà prêt pour la LNH.

Konyushkov a bel et bien l'intention de jouer en Amérique du Nord, même s'il a signé un contrat de 3 ans dans la KHL. https://t.co/HKT5NXDhzm

— Nicolas Cloutier (@NCloutierTVA) September 28, 2023
The Tampa Bay Lightning have announced that Andrei Vasilevskiy will miss two months of action as he recovers from surgery. The Canadiens should be in no hurry to move a goalie like Samuel Montembeault, especially after they traded Casey DeSmith to the Vancouver Canucks. However, given that he's only slated to be paid $1 million this season, it could lead to a situation in which the Lightning show interest in Montembeault due to their lack of cap space.
Goaltender Andrei Vasilevskiy underwent a successful microdiscectomy this morning to address a lumbar disc herniation.

Vasilevskiy is expected to miss approximately the first two months of the regular season.https://t.co/DCdJqmen3C

— Tampa Bay Lightning (@TBLightning) September 28, 2023
National Hockey Now Network
To get a better idea of why the Pittsburgh Penguins waived Ty Smith, as well as former Canadiens players Rem Pitlick and Xavier Ouellet, head over to our sister blog. [Boston Bruins]
Imagine a Boston Bruins-Montreal Canadiens held a joint practice like the ones NFL teams have been doing for years. Bruins head coach Jim Montgomery thinks it would be an interesting proposal. [Boston Bruins]
No Nashville Predators player will benefit more from the hiring of head coach Andrew Brunette than 22-year-old forward Philip Tomasino. [Nashville Predators]
By now you've seen what he can do. Whether it's a hat trick in the Tom Kurvers Prospects Showcase, or sending perfect passes to teammates in a scrimmage, Connor Bedard is the real deal. But in a league that is seeing younger talent rise to the top quicker, is he the sure bet who is already an odds-on favourite to run away with the league's best rookie title? [Chicago Blackhawks]
The Vasilevskiy injury may open the door in the Atlantic Division for teams like the Sabers. [Buffalo Sabres]
When the Detroit Red Wings were opening the NHL preseason on Tuesday at Little Caesars Arena against the Pittsburgh Penguins, they were also welcoming home an old friend. Alex Nedeljkovic, a Detroit goalie the previous two seasons, got the start and went the distance for the Penguins in their 4-3 loss. [Detroit Red Wings]
Auditions for the Philadelphia Flyers' backup goalie hit the road Wednesday night against the New York Islanders. On the dance card were Felix Sandstrom (first period) and Sam Ersson (final two periods). Both played well, each allowed one goal in the 2-1 loss. [Philadelphia Flyers]
He was the top scorer for the Colorado Avalanche at the Rookie Faceoff Tournament, and that strong play has carried over into the main camp for the Avalanche. After scoring 90 points in 64 games in the QMJHL for the Cape Breton Eagles, Ivan Ivan is ready to start his pro career. [Colorado Avalanche]
Former Hab Tomas Tatar revealed that he turned down a contract offer from the Devils. [New Jersey Devils]
The Pittsburgh Penguins have pared their training camp roster to 46 healthy players by sending forward Brayden Yager, their first-round choice in the 2023 NHL Draft, back to his junior team, Moose Jaw of the Western Hockey League. [Pittsburgh Penguins]