Finding A Role For Paul Byron Should Be Easy For The Canadiens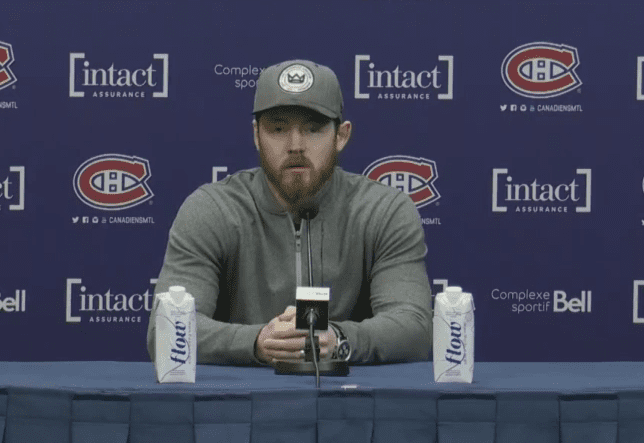 Montreal Canadiens general manager Kent Hughes confirmed what we already knew in his media call following the latest Jeff Petry trade: Paul Byron's playing career is over.
It must be an incredibly frustrating situation for any athlete, but even more so for a player like Byron, who carved out a career in the NHL by putting his body on the line every night.
Impact Player
At the very least, the lasting memory for Canadiens fans will be one of the most exciting plays in recent team history.
Byron's knee-to-knee, shorthanded, game-winning goal in the playoffs against the Toronto Maple Leafs holds a special place for many Canadiens fans, and not just because it led to one of the most entertaining playoff runs in the last two decades.
It epitomized what Byron brought to the table.
Heart, talent, and an unwillingness to give anything less than an incredible effort to give his team an advantage.
Byron finishes his career by scoring 98 goals and 110 assists in 521 games, a rather impressive scoring pace when we consider he was drafted 179th overall in 2007 and was not given an honest opportunity to prove his worth until he arrived in Montreal almost a decade later.
And yet, Byron's greatest quality was probably missed by the many fans that he entertained on a nightly basis at the Bell Centre.
Model Human
We often throw around the term 'good guy' when discussing hockey players. And for the most part, it's simply an acknowledgement that they won't disrupt a locker room.
But when it comes to Paul Byron, he truly was one of the good guys.
Dare I say, he was the nicest person I had the privilege of speaking to during my time covering the Montreal Canadiens. His affable personality was clear from the get-go, and he never let the many challenges he faced bring him down.
He's the type of person who will treat everyone equally, regardless of their perceived value by society, and though I understand I'm clearly biased in this situation, to me, that's the type of person that should be prioritized when building a strong team, on or off the ice.
This is why bringing Byron back in some capacity with the Canadiens is an easy call.
And when it comes to player development, few players have a better understanding of what it takes to make it to the NHL than Byron.
He had to work for every single inch, and even when he outperformed players with more pedigree, he still had to go the extra mile to prove he had value.
There's more to player development than just working on Xs and Os, and that's where someone like Byron should come into play.
That's not to say he's not qualified to help out on the ice.
If the Canadiens are so inclined, I'm sure they can find Byron a role with the on-ice development team.
But if I was building a hockey club, I'd certainly make sure to have a mentor like Paul Byron available to all my prospects, serving as a well-travelled guide as they navigate the choppy waters of becoming a professional athlete.