Top-3 Montreal Canadiens Players Ready To Take Make An Impact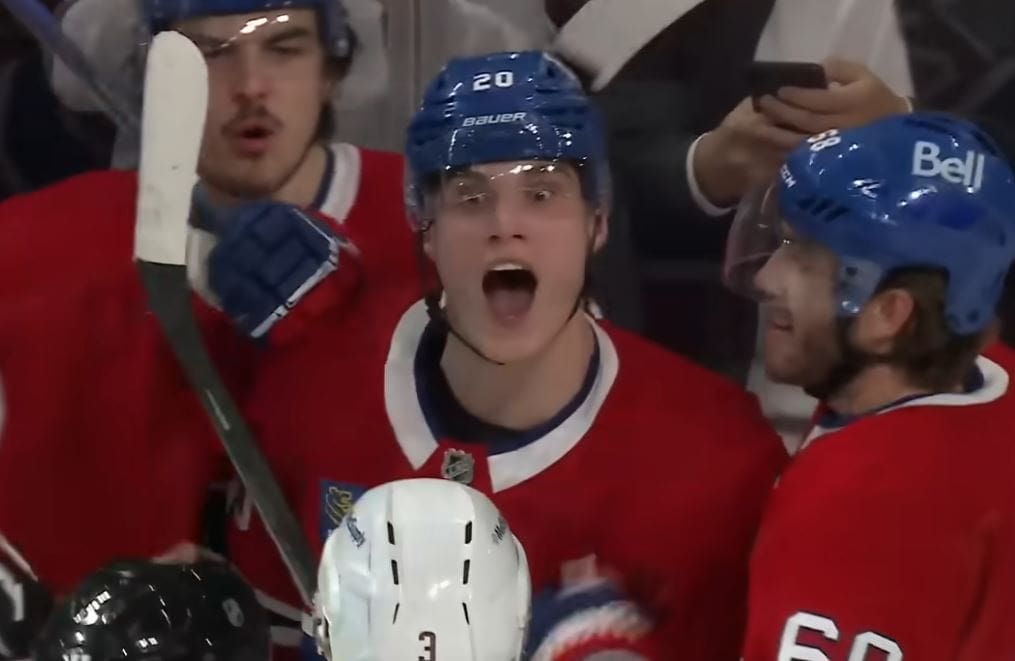 Juraj Slafkovsky
It's been a whirlwind of a year since the Montreal Canadiens chose Juraj Slafkovsky with the first-overall pick at the 2022 NHL Entry Draft. And while he certainly garnered his fair share of headlines throughout his rookie season, it's only fair to say that neither Slafkovsky nor the Canadiens were satisfied with the results.
Due to the logjam among forwards, there was simply not enough ice time to go around, as evidenced by the mere 10:47 of average 5v5 ice time Slafkovsky received in 2022-23.
The only player to regularly feature in the lineup and receive less ice time than Slafkovsky was Michael Pezzetta, which tells you all you need to know about the 18-year-old's usage.
But now that the Canadiens have made some space by trading both Rem Pitlick and Mike Hoffman, there is suddenly an influx of ice time available, not to mention better options when it comes to Slafkovsky's linemates.
MUST READ: Montreal Canadiens Youth Movement Enriched By Recent Trades
A permanent assignment in the top six is in order for the young Slovak, which should, in turn, lead to a much better season from a production standpoint, and hopefully lead to a very successful sophomore campaign.
Juraj Slafkovsky taunting a Coyotes player after scoring his first NHL goal lol pic.twitter.com/nIP1zy4rgl

— Brady Trettenero (@BradyTrett) October 21, 2022
Jordan Harris
Statistically speaking, few, if any defencemen enjoyed a better 2022-23 season with the Canadiens than Jordan Harris. And while we've banged the drum regarding his excellent results on several occasions, he's yet to earn the praise he deserves from the majority of the fan base or the NHL in general.
And that's perfectly fine. When opponents underrate a player like Harris, it usually leads to good things for the Canadiens, as evidenced by all his on-ice metrics. When paired with Johnathan Kovacevic, Harris managed to keep most of the important metrics above 50 percent, rather impressive given that the Canadiens had some of the worst numbers in the league last season.
MUST READ: Harris And Kovacevic Providing Reliability To Canadiens
He already has one very solid rookie season in the books and should arrive at camp with a significant uptick in confidence, which is a very encouraging scenario given that he already played with the confidence of a 10-year veteran.
Those that are in the know will tell you that Harris already made an impact, and they're right, but there's still a lot of untapped potential when evaluating the cerebral defenceman's long-term outlook, including a strong foundation based on leadership, both on and off the ice.
Alex Newhook
We've come a long way when it comes to evaluating players via the various public statistics available in the NHL, and as you all know, I'm a strong supporter of using facts to judge a player's value.
But when it comes to acclimatizing to the NHL, there's one thing that many statistical models ignore: opportunities.
Or, in Alex Newhook's case, a lack thereof.
Much like Kirby Dach before him, who also projected poorly following his tenure with the Chicago Blackhawks, Newhook is expected to be given several opportunities to prove his worth in a situation that is conducive to developing into an impact player.
The FIRST NHL goal for Alex Newhook! 🚨#GoAvsGo | #StanleyCup pic.twitter.com/R7tfSWlZS7

— NBC Sports Hockey (@NBCSportsHockey) May 22, 2021
There are no guarantees Newhook can follow Dach's path to resurgence, but at the very least, he'll be given a fresh start, and that's often what leads to players finding their rhythm.
It remains to be seen whether he'll be used as a centre or a winger, but given that the Montreal Canadiens have bolstered their depth down the middle, there's a healthy chance Newhook will be used on the wing, where he can put his excellent skating and creativity to good use.