Top-10 Longtime Canadiens That Looked Odd In Another Jersey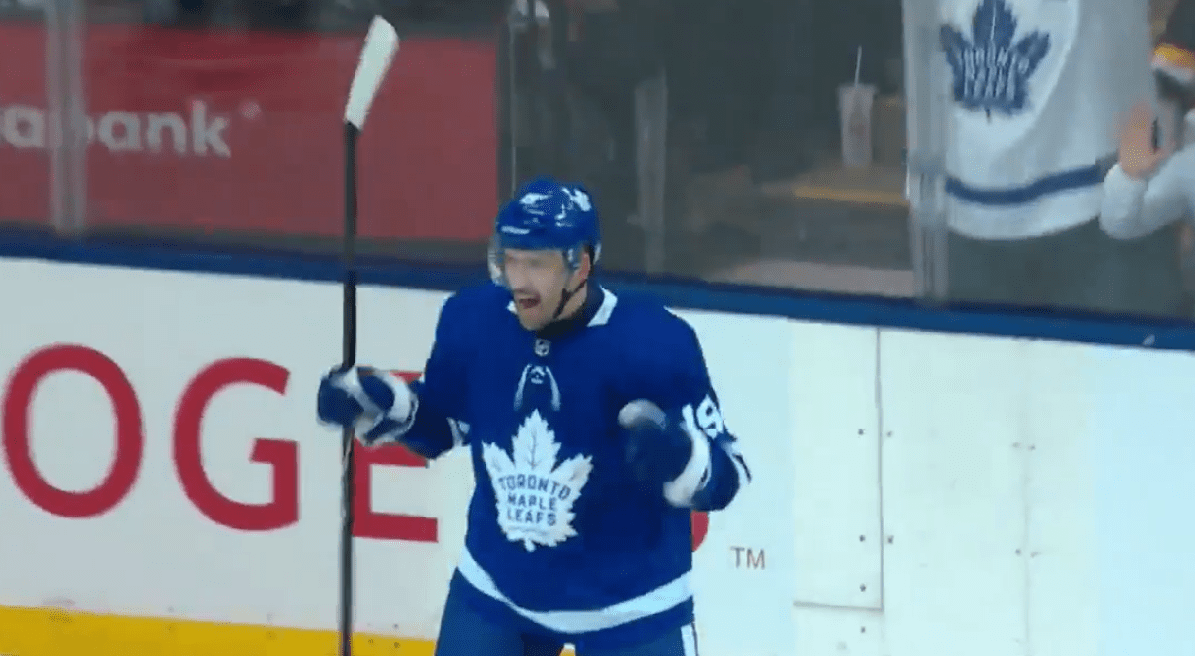 For a very long time, members of the Montreal Canadiens prided themselves on spending their entire career with the club that welcomed them to the NHL. Legends such as Maurice Richard, Henri Richard, and Jean Béliveau.
But the reality of the ever-changing sports landscape makes the endeavour rather difficult these days.
With that in mind, let's take a look at some longtime Canadiens and how odd they looked once they donned another hockey jersey.
In this article, we'll avoid players that spent a significant amount of time with another club, even though for some it was odd seeing players such as Patrick Roy, Guy Carbonneau, Chris Chelios and Rod Langway put on another set of NHL threads.
Big Bird Heads West
When Bob Gainey announced his retirement following the 1988-89 season, most believed Larry Robinson would take over as the captain of the Canadiens.
Robinson was far from the dominant force he was in the 70s and 80s, but he was still one of the most respected players in the league.
However, the Los Angeles Kings decided to offer him a rather lucrative contract considering he was about to enter his 18th season in the league. A three-year deal was more than enough to convince Robinson that his best past forward led to California.
One of Robinson's longtime teammates, Guy Lapointe, also made his way to another team late in his career, playing two seasons with the St-Louis Blues, as well as one season with the team's greatest rival, the Boston Bruins.
Tomas Plekanec Goes Blue
Plekanec had no choice in the matter when the Canadiens traded him to the Toronto Maple Leafs in 2018. The Leafs were gearing up for a (disappointing) playoff run, and a player of Plekanec's ilk fit the bill when it came to shoring up their defensive deficiencies.
Toronto sent a second-round pick (Jacob Olofsson), Rinat Valiev, and Kerby Rychel to the Habs in exchange for Plekanec and Kyle Baun.
Olofsson never panned out, and Rychel quickly moved on, but the defencemen they acquired in the deal, Valiev, ended up being part of the trade that saw Brett Kulak join the Canadiens organization.
Not only was Kulak a great add that provided fantastic value to the team, but he was also eventually traded to the Edmonton Oilers in exchange for defenceman William Lagesson and a second-round pick.
That second-round pick ended up being none other than Lane Hutson, one of the most impressive prospects in the history of the Habs' prospect pool.
MUST READ: Canadiens Prospect Lane Hutson Shattered All Expectations
In that sense, Habs fans can thank the Toronto Maple Leafs, the Edmonton Oilers, and the Calgary Flames for landing a player of Hutson's ilk.
Lane Hutson is going to be a problem. Short King SZN pic.twitter.com/Aw2h9oiMrB

— Pete Blackburn (@PeteBlackburn) May 17, 2023
Boom Boom Blue
Boom Boom Geoffrion revolutionized the game by popularizing the slapshot, and if we're being perfectly honest, his legendary tenure with the Canadiens is probably underrated due to the litany of legends that graced the team's lineup.
When Geoffrion took over the NHL's scoring lead by one point during the final game of the season while Maurice Richard served his suspension due to the fallout of the Richard Riots, Canadiens fans actually booed him.
Thankfully, he is now known as one of the legends of the organization, but what some may forget is that he actually spent two seasons with the New York Rangers before finally calling it a career.
Jacques Plante Des Feuilles
It wasn't uncommon for goaltenders in the 60s and 70s to make their way to new teams, and while it's true that Jacques Plante played for five different teams after winning five consecutive Stanley Cups with the Canadiens, it's always rather odd to picture him in a Toronto Maple Leafs jersey.
In his first season with the club, Plante, who shared the net with fellow legend Bernie Parent, sported a 1.88 goals against average, as well as a sparkling .942 save percentage.
The correct answer for today's #LeafsForever Trivia is Jacques Plante. https://t.co/fnVur5Yq12 pic.twitter.com/LgiwBG4KUi

— Toronto Maple Leafs (@MapleLeafs) May 27, 2020
Oh Captain, My Captain
We're going to cheat a little here and include a player that spent a large portion of their career with another organization: Saku Koivu.
Koivu spent five years with the Anaheim Ducks after general manager Bob Gainey decided to let the vast majority of the Montreal Canadiens free agents walk without attempting to trade or re-sign them.
Regardless, he will always be considered a member of Les Glorieux by Habs fans, not only due to his excellent play on the ice, which led to Koivu becoming one of the top-10 points producers in franchise history but also because of the work he put in to improve the situation for Montreal residents afflicted with cancer.
His legacy off the ice will forever be a reminder that some aspects of hockey are greater than the game itself.
Saku Koivu returns to the line up for the Montreal Canadiens after a bout with cancer. And he gets the ovation he deserves for kicking cancer's ass. Fuck cancer. Koivu! ❤️💙#Habs pic.twitter.com/3YXWxLceGh

— The Hockey Samurai 侍 (@hockey_samurai) November 24, 2022
Markov's March
This one is fairly obvious, even if it didn't involve anyone wearing a different NHL jersey.
Markov, one of the best defencemen in the history of the franchise, signed a two-year contract with Ak Bars in the KHL, putting an end to his fantastic tenure with the Canadiens.
He would finish his NHL career with exactly 990 games played during the regular season, 10 games short of the illustrious 1000-game mark.
Ak Bars has agreed to terms with defenseman Andrei Markov on a two-year contract. Welcome home, Andrei! pic.twitter.com/B2gmHA1whF

— KHL (@khl_eng) July 31, 2017
Le Petit Viking Southie
Following a great career with the Habs, Mats Naslund decided to return to Europe, spending one season in the Swiss league before signing a three-year deal with Malmo in the SHL.
And then, tragedy, as one of the most entertaining and affable players to grace the ice decided to tarnish his career by playing his final season with the Boston Bruins.
Okay, maybe tragedy is a strong word, but there's no denying he looked out of place wearing gold and black.
Happy Birthday Mats Naslund, Born: October 31, 1959 in Timra, Sweden pic.twitter.com/PLh9J7E39y

— Boston Bruins Alumni (@NHLBruinsAlumni) October 31, 2020
Breaking Wood In Denver
Despite providing the team with consistent production throughout most of his time with the Habs, Patrice Brisebois became a scapegoat once he finally signed a contract that renumerated him properly for his services.
It led to a chorus of boos from frustrated fans, and eventually, his departure from the club.
He would play two years with the Colorado Avalanche before eventually returning to the Montreal Canadiens to close out his NHL career.
Shutt The Door
Steve Shutt still holds the record for the most goals scored in a season by the Montreal Canadiens: 60 in 1976-77.
But like all other snipers, his talent eventually faded down the stretch, leading to a late-career trade to the Los Angeles Kings.
For the record, Shutt earned 41 points in 56 games with the Kings, which is quite the production when you consider he was traded for a lowly 10th-round pick.
On this day in 1984, the @LAKings acquired Steve Shutt from the Canadiens for a 10th-round draft pick #Hockey365 #GoKingsGo pic.twitter.com/jFqaFWXktl

— Mike Commito (@mikecommito) November 18, 2021
Guy Lafleur
Nuff said.
On this day in 1989, Guy Lafleur played in his 1,000th career game, becoming the 66th player in NHL history to reach the milestone #Hockey365 #NYR pic.twitter.com/uycXoWBE5e

— Mike Commito (@mikecommito) January 30, 2023
Honourable Mention
Maurice Richard never played for another team, but the Montreal Canadiens legend did end up spending a short time as the head coach of the Quebec Nordiques in the WHA. Unfortunately, the stress was too much for Richard, who resigned just two games into the season.
On the same day, the #Nordiques lure another former Canadiens star as they hire the iconic Maurice Richard to be the 1st head coach in their history. It turns out to be the only time "The Rocket" serves in such a role, as he will last just 2 games in 1972-73 before stepping down https://t.co/SlYtUBGhTa pic.twitter.com/Ir9pwRqzwA

— StatsCentre (@StatsCentre) July 20, 2021