Montreal Canadiens Goaltending Situation Moving Forward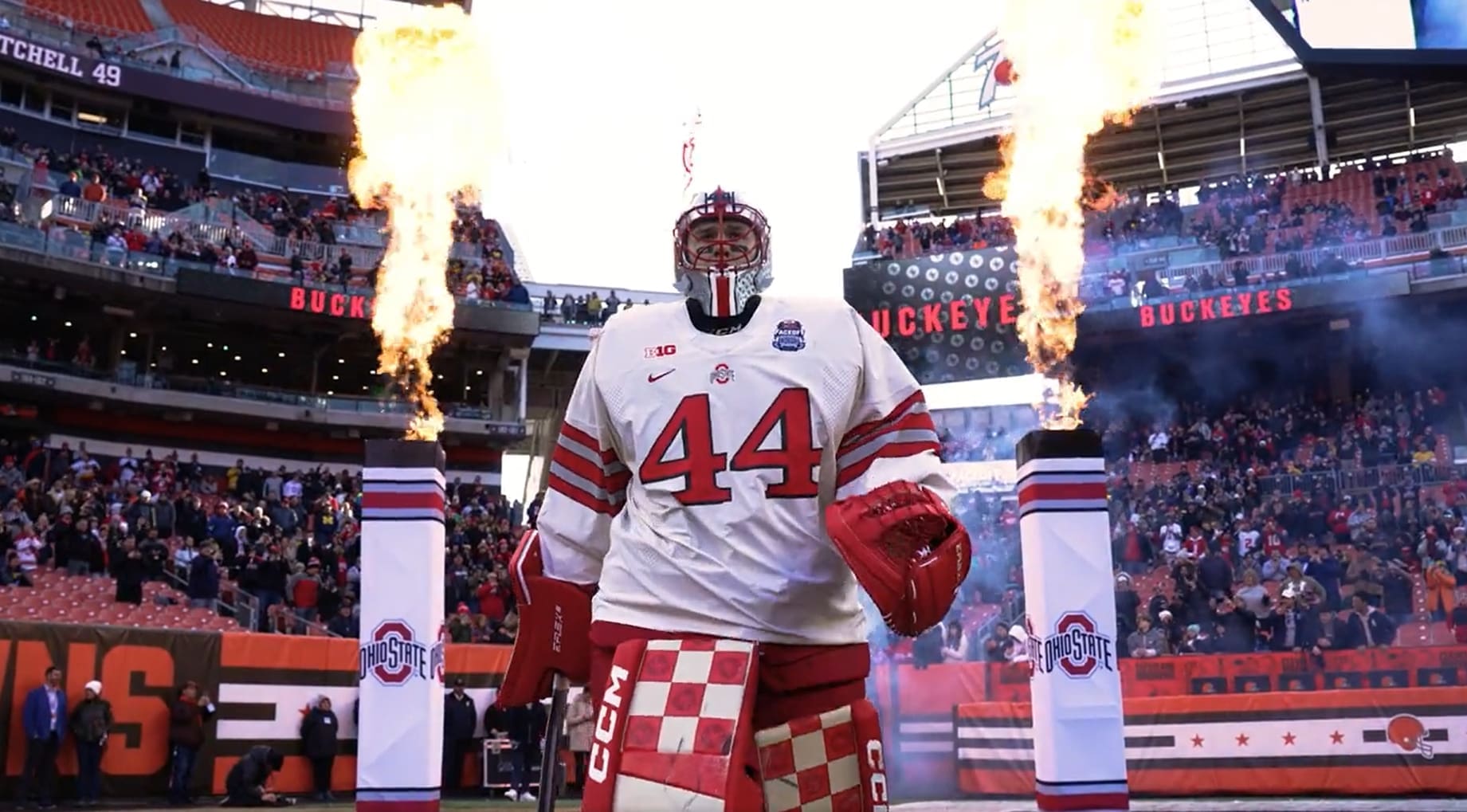 Many talented goaltenders have graced the Montreal Canadiens lineup throughout the decades, to the point that you'd be hard-pressed to reference a successful season that did not involve a top-flight goalie.
Thanks to the play of netminders such as Jacques Plante, Ken Dryden, Patrick Roy, and Carey Price, not to mention George Vézina himself, the Canadiens have rarely had to worry about filling one of the most crucial positions in the entire sports landscape.
Consequently, now that the team no longer has a blue-chip goaltender in the mix, a significant portion of the fanbase sees the lack of depth at the goaltending position as a significant organizational weakness.
Samuel Montembeault's recent emergence has been encouraging, and Jake Allen's veteran presence is certainly welcomed in the locker room, but it's only fair to say that goaltending is no longer the position that defines the Montreal Canadiens. The same can be said about the Laval Rocket. Both Cayden Primeau and Jakub Dobes have potential, the latter more than the former, but few would project them as goaltenders with elite talent.
At least not yet.
And though it may not seem so, in a sense, it's perfect timing.
Montreal Canadiens Goaltending Situation Moving Forward
The Canadiens shored up their goaltending prospect depth at the 2023 NHL Entry Draft by selecting three netminders: USHL champion Jacob Fowler, QMJHL backup Quentin Miller, and MHL starter Yevgeni Volokhin.
All three possess interesting potential, but as it stands, none of the recently drafted goaltenders are projected as bonafide starters.
At least in the traditional sense.
Fowler has the type of skill set that should one day allow him to become an NHL goaltender, but he's not the type of goalie that can absorb an unreasonable amount of starts throughout the season. He'll need to be surrounded by one or two contingency plans, which may seem like a risky approach, but there are several advantages to having a stable of goaltenders rather than one thoroughbred starter.
MUST READ: Montreal Canadiens Prospect Jacob Fowler's Scouting Report
Not only is it easier on the goaltenders themselves, but sharing the workload should lead to tempered expectations when it comes to contract negotiations. And in a world where the salary cap reigns supreme, saving a few million dollars is certainly a wise approach.
It also gives head coaches more options, as they would no longer be handcuffed by the notion that starting your backup goaltender in crucial games is a sin.
Finally, we have to consider how historically weak the goaltending market has been in the NHL.
Adding a goaltender was once considered the most important building block, but it's simply no longer the case in the modern era. Goalies can be acquired for pennies on the dollar, owing to the limited spots available in every organization.