Canadiens General Manager Hughes Using Experience Wisely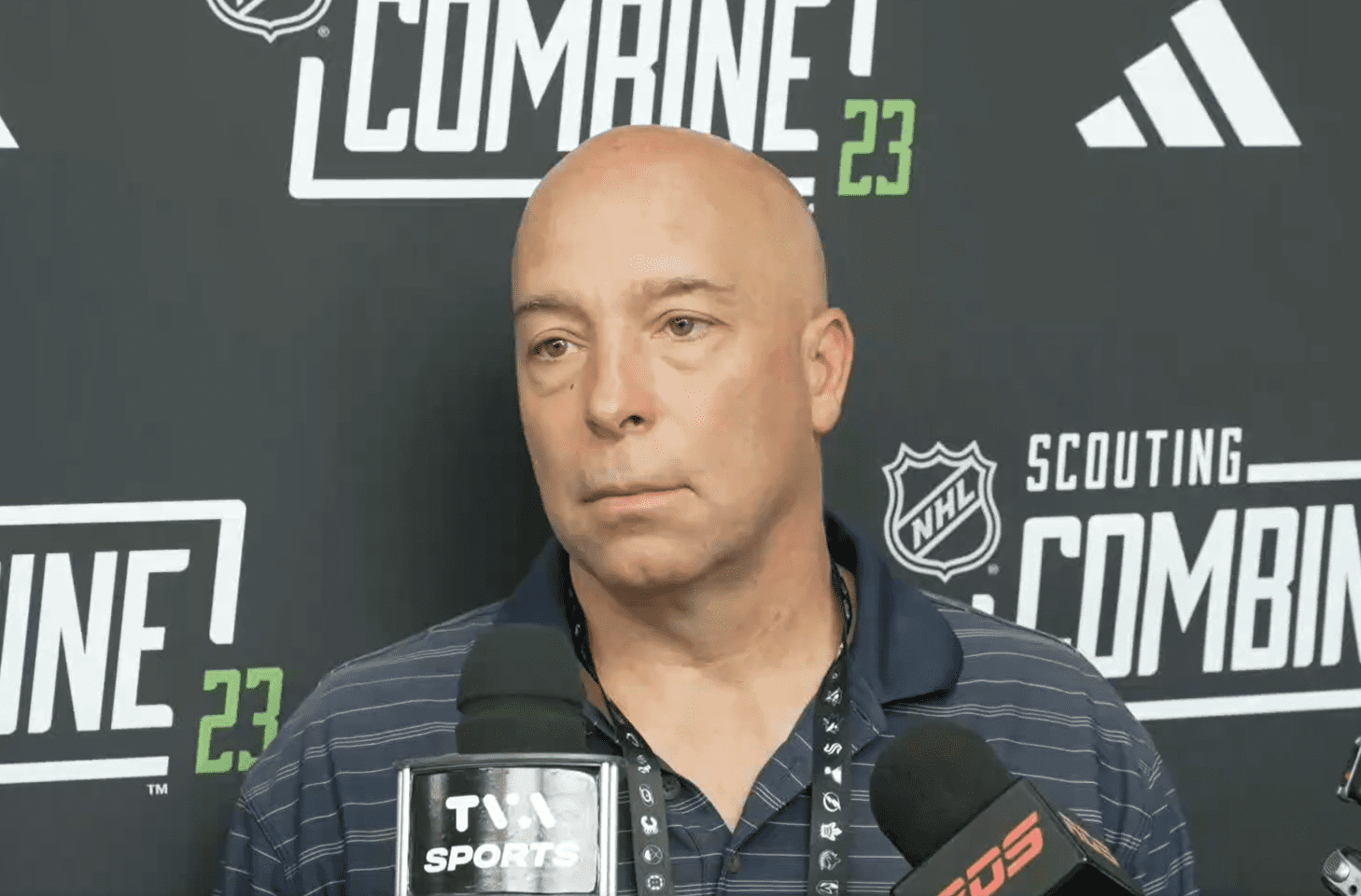 The biggest criticism faced by Kent Hughes upon his nomination as the 18th general manager of the Montreal Canadiens was his lack of experience in hockey management.
While there's certainly something to be said when it comes to understanding the intricacies of the ever-changing hockey management landscape, not to mention the importance of forging strong bonds with the existing group of general managers, it has become quite clear the rumours of Hughes' lack of experience have been greatly exaggerated.
You could even go as far as suggesting that his lack of experience as a general manager was one of his greatest assets. Not only is Hughes not constrained by the expectations that come with being part of the established '200 hockey men' in the NHL, but he also has a fresh slate when it comes to making decisions regarding the roster construction of his club.
That means taking risks on players such as Kirby Dach, who was unceremoniously traded from the Chicago Blackhawks after just a few years after they called his name with the third overall pick at the 2019 Draft.
And now that the early parts of the Dach experiment have yielded interesting results, Hughes has doubled down by acquiring Alex Newhook from the Colorado Avalanche.
MUST READ: Updated Montreal Canadiens Projected Lineup And Salary Cap Outlook
There's no guarantee the two reclamation projections will produce the same outcome, especially when we consider they're very different players, but thanks to Hughes' affinity for trusting the intelligent people he hired to help him on his journey, such as the revamped data analysis department, there's a certain sense of confidence when it comes to jumping into a new project.
Personal Touch
And though Hughes' lack of experience as a GM was well advertised, we failed to anticipate just how important his experience as a player agent would become.
For many years, the Montreal Canadiens were considered a 'must-miss' city by players. Many excuses were trotted out, like the endless stream of construction in the city, the high taxes, and the intense media coverage. Those are issues that surely play into the decisions made by the various NHL players who considered a move to Montreal.
But if we're being honest, they were far from the deciding factors.
Beyond winning, the most important thing for many NHL players is knowing they'll be put in a situation that's conducive to thriving, and that they'll be treated as more than just a hockey-playing robot by the management team.
And that's where Hughes' experience comes into play.
Not only does he have the expertise required to navigate the minefield that is NHL contract negotiations, but he also knows exactly what the players, many of whom he's convinced to accept less than market value, are looking for in an NHL team.
There's a lot of work to do when it comes to the Canadiens' rebuild, but there's no doubt Hughes entered his tenure with the best possible experience, one that allowed him to manage with a personal touch.