GOTTA SEE IT: 10-Year-Old Scores Great End-To-End Goal For Canadiens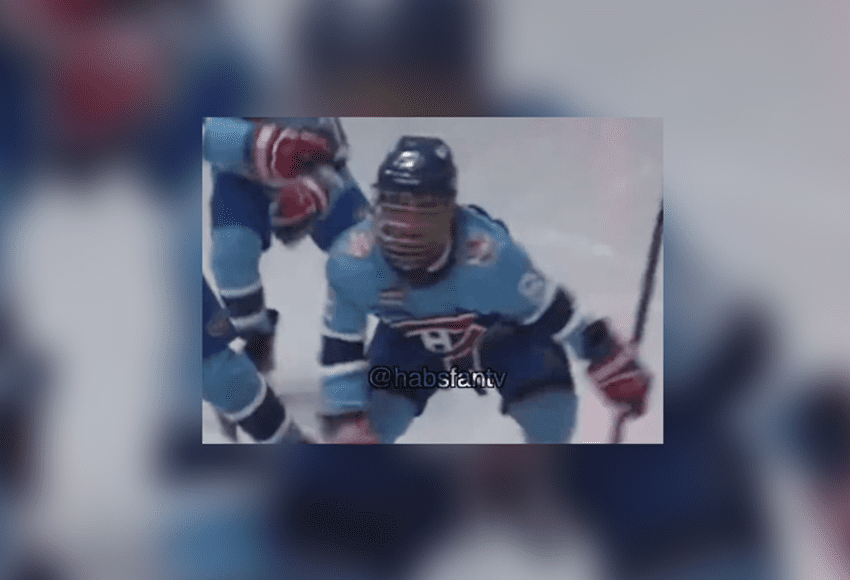 We have a new highlight to watch, and it happens to be one of the nicest goals scored by someone wearing a Montreal Canadiens jersey this year.
10-year-old Kwency Fontaine scored a gorgeous end-to-end goal for the Montreal Canadiens team that is currently participating in the 2023 Brick Invitational.
Fontaine, a defenceman, carved through an entire team before showing fantastic patience to outlast his final hurdle, the opposing goalie. Not only did he score a great goal, but he also followed through with an hommage to Nail Yakupov, who had one of the best goal-scoring celebrations in recent NHL history following his dramatic game-tying goal against the Los Angeles Kings way back in 2013.
10 year old Kwency Fontaine goes END TO END at the 2023 Brick Invitational for the Canadiens 🤯 pic.twitter.com/rjn2Wax8rj

— Habs Fan TV (@habsfantv_) July 5, 2023
The Brick Invitational Hockey Tournament is one of the most famous hockey tournaments, a yearly event that takes place in Edmonton, hosted by the West Edmonton Mall.
For those who are wondering, yes, the tournament takes place in the mall, but not in a traditional dedicated arena space. The rink is literally inside the mall, giving shoppers on the concourse an opportunity to enjoy a unique experience.
The Edmonton Oilers have used the Ice Palace to conduct open practices as recently as 2020, though the Wayne Gretzky-led Oilers of the 80s were practically a regular feature at the West Edmonton Mall, which, at the time was the largest mall in the world.
The Brick Invitational Tournament has yielded an endless stream of highlights from players who went on to become stars in the NHL, including Auston Matthews, Johnny Gaudreau, Jonathan Drouin, and Mitch Marner. It's also worth noting Connor Bedard had his fair share of highlights, showing exactly why he would one day become the first overall pick at the 2023 Draft.
Current Montreal Canadiens forward Brendan Gallagher also participated in the Brick tournament, scoring one of the most prophetic 'almost-goals' in hockey history when he ran into the opposing goaltender and stuffed it into the back of the net as a 10-year-old. Unfortunately, the goal was refused, yet another omen for the hard-working Hab.