The Montreal Canadiens Select prospect Filip Eriksson 165th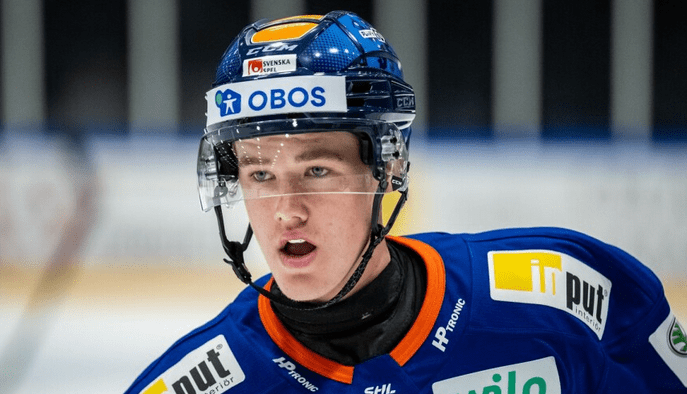 The Montreal Canadiens have made the 165th overall pick of the 2023 NHL Entry Draft, which is taking place in Nashville, Tennessee.
The Habs decided to select Swedish centre Filip Eriksson, who played with the Vaxio Lakers in the SHL and J20 league last year.
Eriksson scored 5 goals and 5 assists in 11 games for Vaxio's J20 team.
Interesting pick by the #Habs at #165 as they select Swedish Filip Eriksson, who was #58 on our Euro-based final list.
A cerebral center that missed about 5 months of action this season with what looked like a shoulder injury. #GoHabsGo #NHLDraft

— Draftin Europe (@draftin_europe) June 29, 2023
---
The Montreal Canadiens moved two picks this draft, the 31st and 37th overall picks, in exchange for Alex Newhook, which means their first pick of day two was the 69th overall selection. Newhook, 22, is joining the Canadiens from the Colorado Avalanche. He should serve as a middle-roster forward for the team, however, given his age and style of play, there could be significant potential left to tap.
It's also worth noting David Reinbacher, who the Canadiens picked 5th overall, carries significant value despite not being the most exciting player in the top 5. Much has been made about the Canadiens avoiding forward Matvei Michkov, and there's definitely an argument to be made about the importance of adding elite forwards to the lineup given that every Stanley Cup winner, except for St-Louis, has had a roster overflowing with talent, but we should not underrate Reinbacher.
He should end up playing a crucial role for the Canadiens in their rebuild, and projects as a top-four defenceman with top-pairing potential. He was rated as the consensus pick as the best defenceman in the 2023 NHL Entry Draft, which is always an encouraging detail when drafting in the first round.
MUST READ: David Reinbacher's Scouting Report From A Swiss League Expert
In addition to picking talented defenceman Reinbacher with the 5th overall pick, the Canadiens also picked goaltender Jacob Fowler (69th) and forward Florian Xhekaj, Arber's brother, with the 101st overall pick. They also chose Russian defenceman Bogdan Konyushkov and American/Swedish forward Sam Harris.
As it stands, the Canadiens have one pick remaining in the 2023 NHL Draft: 196th overall.