Montreal Canadiens Should Consider Trading Down At 2023 Draft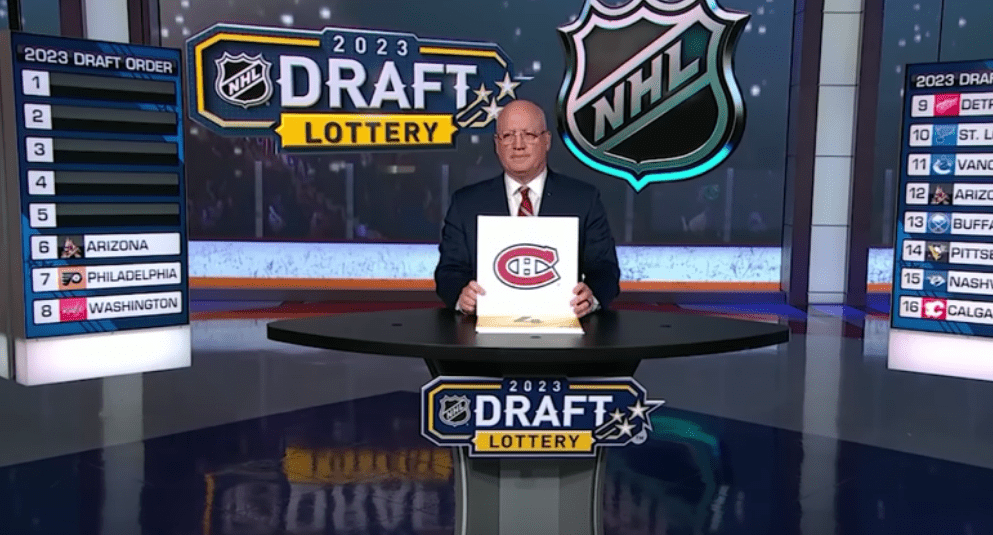 The bulk of the questions regarding the Montreal Canadiens at the 2023 NHL Entry Draft have revolved around the possibility that the team may end up attempting to move up, to secure a talented forward such as Adam Fantilli or Will Smith.
Given the incredible amount of talent available this year, it's a legitimate possibility, one that could lead to great things for the franchise.
The difference between Fantilli, a franchise-altering player, and a prospect like David Reinbacher, who projects to be a very good defenceman, is enormous.
It's colossal.
Gargantuan.
Monumental.
If you're feeling it, you can insert your own preferred synonym for huge here.
Value Deals
In that sense, mortgaging future assets is a reasonable proposal, though it certainly depends on the situation.
However, we've also established that moving up in the NHL Draft is a very expensive decision. Teams tend to overvalue their first-round picks, which leads to very high price tags. And yet, the moment a player is picked, they lose much of their shine, a lot like driving a new car off the lot.
NHL general managers love the idea of a mystery box. To them, it holds endless opportunities.
The inflated value of first-round picks is part of the reason we've rarely, if ever, seen an NHL team trade their way out of the top 5.
This year is likely to be the same, with some organizations kicking tires and realizing they're not ready to pay the premium demanded by the teams that will be among the first to take to the podium in Nashville.
But if the Canadiens want to shake things up, the 2023 Draft may be the perfect opportunity.
We've heard that a player like Matvei Michkov may be available at 8th overall, which is rather ridiculous given he has the talent to be chosen first overall in most years.
The same may happen to very talented players such as Zach Benson or Will Smith.
MUST READ: Canadiens Draft Target Will Smith Is Overflowing With Talent
Simply put, there are no guarantees, which puts an onus on pre-draft due diligence. One of the most important aspects of the Canadiens' draft preparation will be trying to decipher whether a team drafting after them is willing to pay a king's ransom to move up a few spots.
I know fans won't love hearing it, but moving down should be strongly considered by Kent Hughes and Co.
But there's a caveat.
They should only move down if they can also ensure that they will leave the 2023 Draft with one of the most talented players available. This means the Canadiens' pre-draft preparations have to be immaculate. They'd have to bet that the quality of their pre-draft homework is superior to other teams'.
It's a risky proposal, mind you, but in a draft class where all bets are off, the Montreal Canadiens may want to buck the trend and attempt to take advantage of certain draft inefficiencies that still plague the NHL.