Canadiens Decisions On Pending RFAs Coming To A Head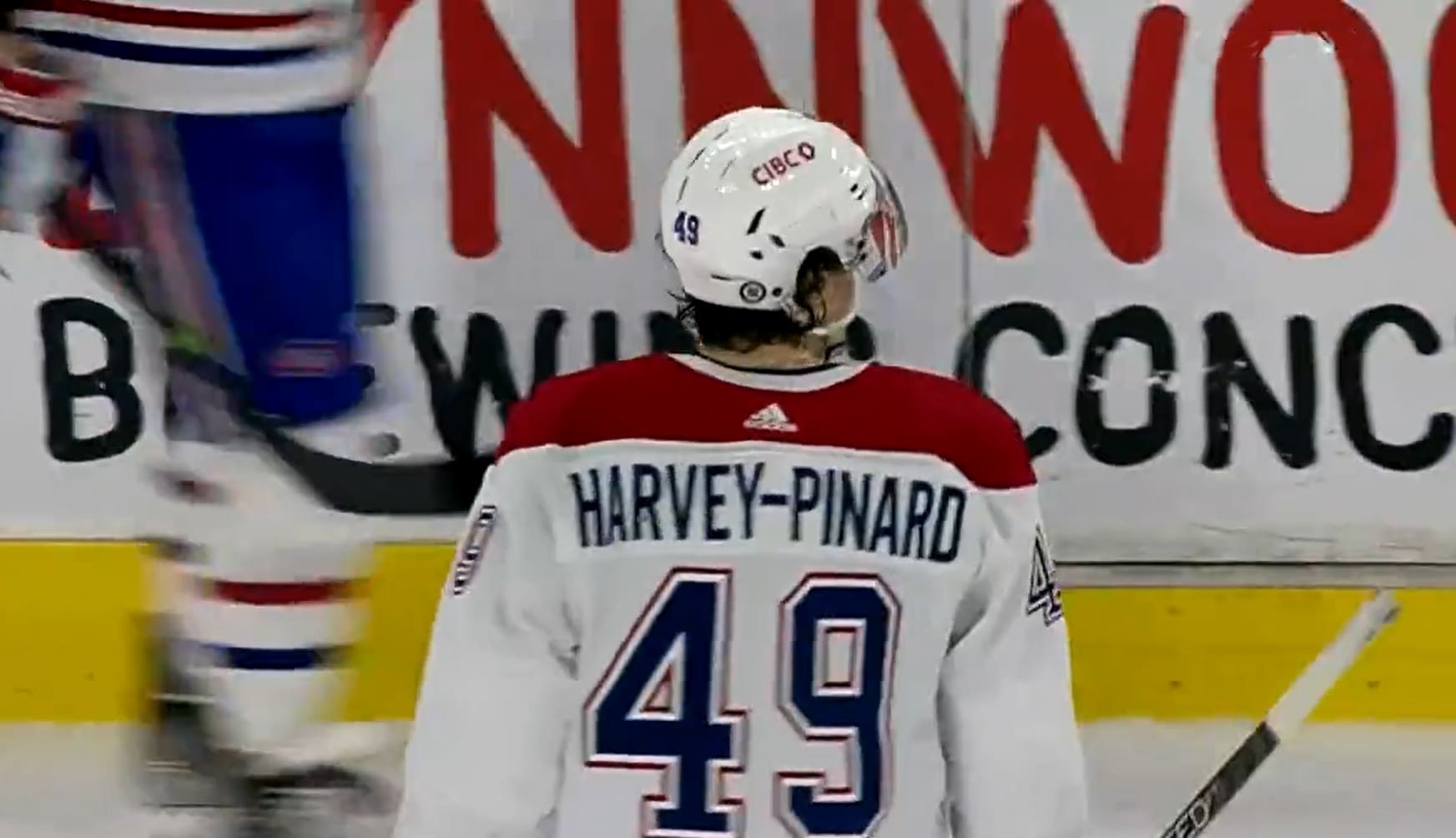 Although the Montreal Canadiens signed Cole Caufield and Michael Pezzetta to extensions, they still have some big decisions to make on some upcoming RFAs very soon.
The Canadiens went into the summer with some work ahead of them, looking to set up their financial structure prior to the 2023 NHL Draft and free agency.
After signing Cole Caufield to an eight-year deal earlier this week, one could say the biggest priority has been taken care of, but there is still some work to do, and decisions will have to be taken quickly.
The Canadiens have until June 30 to qualify their restricted free agents (RFAs) before losing their rights and having them become free agents.
Qualifying offers are simply base offers that have to be submitted by a team to their player in order to retain their rights, which the player can accept or reject. Regardless of the player outcomes, by providing an RFA with a qualifying offer, the NHL team would retain the rights to said player.
But some situations might not be as cut and dry as you'd expect, especially for the Montreal Canadiens.
Denis Gurianov
The Montreal Canadiens took a gamble prior to this season's NHL Trade Deadline when they rolled the dice on Denis Gurianov.
Acquiring him from the Dallas Stars for Evgenii Dadonov, general manager Kent Hughes wanted to take a chance on an NHL player, rather than secure another mid-round pick for his pending free agents.
Although Gurianov showed some interesting flashes, his momentum dwindled in the late stages of the season.
To retain Gurianov's services, the Canadiens would need to qualify Gruainov, which means they'd have to present him with a minimum offer of $2.9M for next season; a price that may be too rich for Montreal.
The Canadiens only have $725,000 projected cap space at the moment and will likely need to place Carey Price's 10.5M contract on LTIR once again this season to ice a cap-compliant roster.
There is an outside chance that the Canadiens could come to a backdoor deal where they decline to qualify Gurianov and then sign him during free agency to a more team-friendly contract; like the Canadiens did with Rem Pitlick last summer.
With the Canadiens looking to weaponize their cap space this offseason, $2.9M is simply just too much to give up.
Rafaêl Harvey-Pinard
It's not a question of whether Rafaël Harvey-Pinard will be back, but more a question of contract structure.
Harvey-Pinard performed extremely well, potting 14 goals and six assists for 20 points in just 34 games; but in an albeit small sample size with exceptionally high usage.
Given the lack of experience, the Canadiens could either opt for a short deal with a low cap hit, or try to offer Harvey-Pinard more security with a three-year deal at a lower cap hit.
Either way, it seems like Harvey-Pinard has convinced both Canadiens management and Martin St-Louis that he belongs on the Habs moving forward.
This shouldn't be a worry for fans at all.
Jesse Ylönen
Like Harvey-Pinard, Jesse Ylönen has more than earned a contract for next season, but the numbers game could complicate the matter among the Montreal Canadiens' forward group.
There are currently 13 forwards signed for next season, which doesn't any of the players mentioned in this article.
It could make things very interesting for the Canadiens, but also tempt them to give Ylönen a shorter deal as a "show-me" contract at the NHL level to see exactly what his role could be.
It's also not outlandish to think that, given their logjam at forward, and their important wave of youngsters coming to Laval next fall, Ylönen could also be used as trade bait in a larger deal.
He could likely find himself a home on the Canadiens' bottom six next season, but options remain fluid.
Either way, he should receive a qualifying offer by June 30.
Lucas Condotta
Lucas Condotta just finished up his one-year entry-level contract with the Canadiens, playing 72 games for the Laval Rocket this season.
Potting 16 goals and 15 assists for 31 points, Condotta didn't exactly light up the scoresheet, but he did play with significant bite to his game and helped protect the young players on the club throughout the seaoson.
Given the large influx of young players coming into the organization, it wouldn't be outlandish to see general manager Kent Hughes tender a qualifying offer to retain him for another year in Laval.
Joël Teasdale
Finally healthy and getting his mojo going, the 2022-2023 NHL season was a big step forward for Joël Teasdale.
Potting 23 goals and 15 assists for 38 points in just 58 games, Teasdale took advantage of the many injuries in both Laval and Montreal to climb up the echlons in Laval and eventually earn himself a call-up at the end of the season.
The issue is that the Canadiens can only have a maximum of 50 players signed to NHL deals at once. They currently sit at 37 contracts at the moment, meaning there could certainly be room for Teasdale to get an extra year to show his worth in Laval.
You need depth and quality people in your organization, including your farm team.
Mitchell Stephens
Mitchell Stephens had a disappointing year, for his standards.
His start to his tenure in Laval didn't do him any favours and it was only at the tail-end of the season that he truly began to find his legs with the Laval Rocket, especially upon the arrival of Emil Heineman.
Stephens said his goal remains playing for a team that could offer him a legitimate opportunity at playing in the NHL again and it doesn't look like Montreal will be that team.
Nicolas Beaudin
Nicolas Beaudin had to bide his time upon being acquired last fall from the Chicago Blackhawks, but, once he got regular minutes, he was the best offensive defencemen for the Laval Rocket.
In 39 games, the 23-year-old put up two goals and 23 assists for 25 points; a career-high for him in the AHL.
Bringing that offensive ability and being able to play both side on defence was a valuable tool for the Rocket and could be of value again next season to help bring along younger defencemen like Jayden Struble and Logan Mailloux.