Canadiens Mailbag: Trade Deadline, Anderson, NCAA UFAs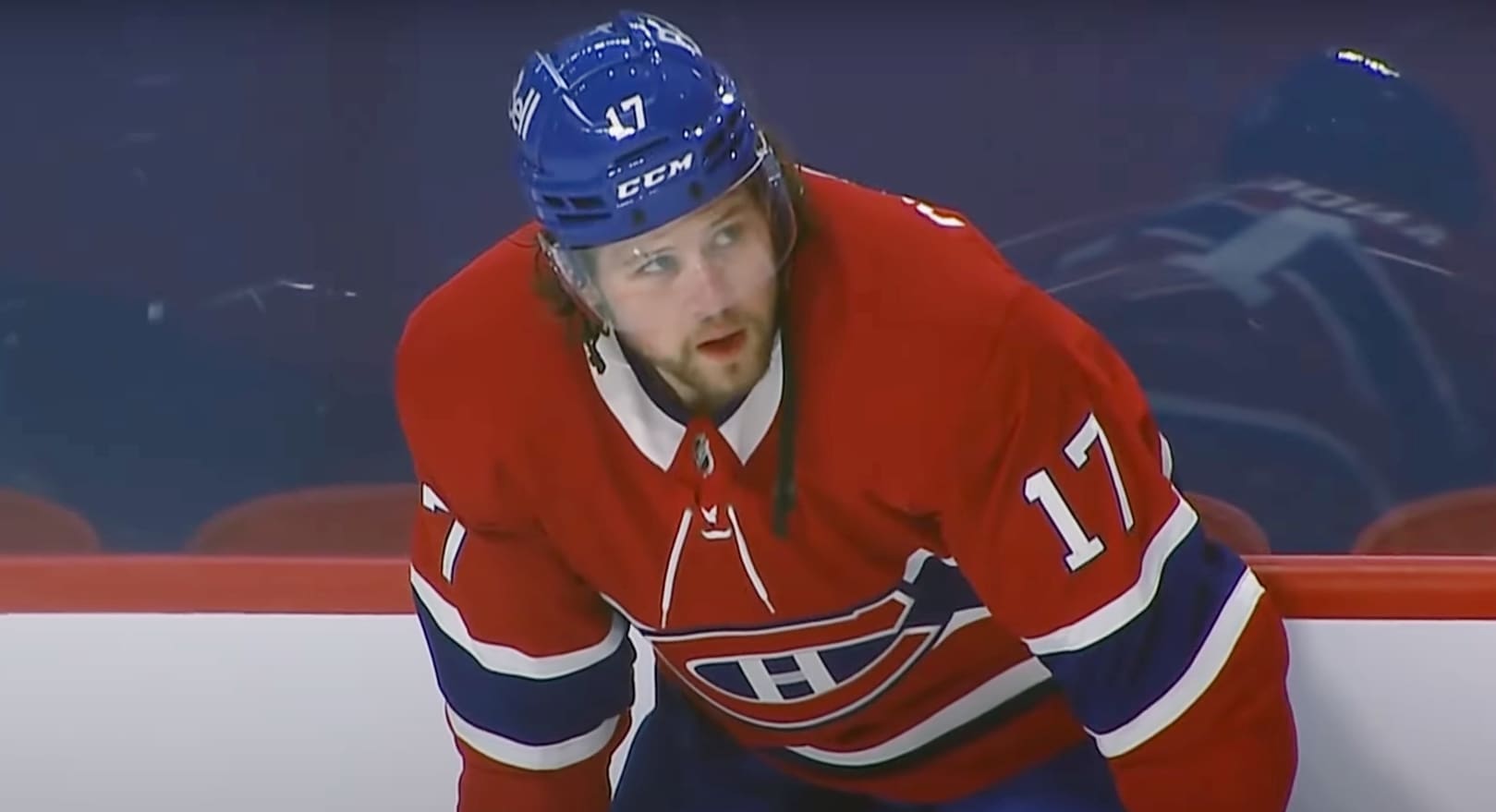 Welcome back to another edition of the Canadiens mailbag!
This week we cover the NHL Trade Deadline, Josh Anderson's value, potential NCAA free agents, the ideal rebuild, contract offers, and much more.
If you'd like to have your question answered don't hesitate to leave it in the comments below the article, and we'll get to it next week.
Let's get right into it.
---
Cup Bound
Can Lars Eller help propel these Avs to a b2b cup 👀

— Drew Livingstone (@ProducerDrew_) March 1, 2023
For those who aren't aware, former Canadiens centre Lars Eller was traded to the reigning Stanley Cup champions on Wednesday.
The question itself doesn't have much to do with the Canadiens, except it presents an opportunity for a little retrospective analysis of both Eller and Artturi Lehkonen.
You need all sorts of players to win a Stanley Cup, including solid depth options.
While Lehkonen and Eller were in Montreal, the overwhelming narrative was that they should be providing more, which is, frankly, a very lazy manner in which to analyze hockey.
And it was incorrect, to boot.
Both players filled roles on the bottom six that were not conducive to producing. They were given heavy defensive responsibilities, little to no powerplay time, and consistent penalty kill assignments.
You need stars on your team to win a Cup, but you can't look to those who are given defensive roles to provide an elevated production rate, it's simply not realistic.
We're no longer in the 1980s. Third-line players should not be expected to earn 50 points.
By focusing on their expectations, which were not grounded in reality, many ignored the incredible value both players brought to the Canadiens, which is the opposite of proper analysis.
---
Draft Debate
Marc I see a lot of hab fans who believe drafting top 3 is the only way to compete ! Do you agree with that ? Or do you believe developing their abundance of prospects and depth plus a winning culture is just as important ? Basically what would your strategy be with this team ?

— RyanMacD (@ryanmacd86) March 1, 2023
Before we get into the debate about the 2023 Draft, we should remind ourselves the Canadiens received the No.1 pick in the 2022 Draft, which is a significant boon for any franchise.
The 2022 Draft was rather weak, mind you, but it's much too early to dismiss Juraj Slafkovsky as a potential impact player, despite the disappointing rookie campaign which was fueled by inconsistent assignments and confidence-destroying usage.
As for the 2023 Draft, there's no doubt the top 3 is bursting at the seams with talent.
But even if the Canadiens don't finish last, they'll still have a healthy chance of drafting players like Connor Bedard, Adam Fantilli, and Leo Carlsson thanks to the Draft Lottery.
And if they miss out on those players, there's still enough talent remaining to secure a very talented forward. Players like Matvei Michkov, Zach Benson, and Will Smith, among others, will be available outside of the top 3, and you could build a strong argument that all the aforementioned players would have gone first overall in the 2022 Draft.
In just two years, the Canadiens will have chosen four times in the first round and secured four very good players in the process.
It's a great haul, and frankly, should be enough to kick-start any rebuild in the NHL.
Think of the Avalanche.
Yes, they drafted Nathan MacKinnon first overall in 2013, but it took over a decade for Colorado to become competitive. They were helped along by picking excellent players like Cale Makar fourth overall or Mikko Rantanen 10th overall.
They complimented their top player with significant talent, but it took a while.
As for the Canadiens, despite not agreeing with the Slafkovsky pick, I think, overall, they're doing a very solid job, especially when it comes to development, which is the key to this rebuild.
For over a decade, the Canadiens did not have any semblance of a development program, which set them back significantly.
With people like Adam Nicholas involved, things are back on track, and for now, I'd preach patience when it comes to the exciting players in the Canadiens' prospect pool.
Players like Hutson and Farrell are among the best prospects in the world, and they should eventually become impact players for the Canadiens.
MUST READ: Canadiens Prospect Power Rankings – Farrell and Hutson Lead The Charge
In the meantime, it's also important to keep the morale high in the locker room. Players like Nick Suzuki and Cole Caufield need to enjoy a little success to fuel their own development.
You don't want the foundation of your rebuild crumbling before you can put the finishing touches on the team.
It's a balancing act, and there are no perfect answers.
Many teams have taken the pure tank route and failed miserably. Others have accomplished the ultimate goal.
But one thing is for certain, It takes more than just draft luck to succeed in this league.
---
Arsenal Anxiety
Will arsenal win the league?

— Kevin (@marsbar1077) March 1, 2023
For those who aren't aware, I'm a longtime Arsenal fan.
And yes, I usually take a shower after Arsenal games to mask my tears.
The first player that caught my attention was Dennis Bergkamp, who epitomized wizardry on the pitch.
He was the reason I started paying attention to soccer. I was enthralled by the idea that a player could turn a sport into art.
But Thierry Henry is the reason I fell in love with the beautiful game.
With that in mind, given that I'm a seasoned Arsenal fan, I can tell you, without a shadow of a doubt, that pain is coming.
It's the Arsenal way.
I'd even venture to say Arsenal's women's side will finish higher than the men's side, even if they're fourth in the standings whereas the men are currently first.
Thankfully, Saint Totteringham's day is back on the menu this year (Lads, it's Tottenham!), but I'm not going to hold my breath for a league trophy, especially since the team has struggled of late.
---
Goalie Gauge
Hey Marc!
A Question about our futur in net.Lets say Jake Allen isnt trade this week end this summer, so Primeau would still spend the next season at Laval,but do you feel like another prospect like Dichow, Dobes or Vrbetic could eventually challenge Primeau for the starting spot

— Tardif Vincent (@TardifVincent1) March 1, 2023
Absolutely!
His name is Jakub Dobes, and despite a few rough outings this week, he's far and away the Canadiens' best goaltending prospect.
He's calm in the net, has a huge wingspan, and like Kaiden Guhle, wants to win at all costs.
Don't sleep on Dobes.
Use a bed. It'll be more comfortable.
---
Contract Conundrum
Habs currently have 5 UFAs do you see any of them being resigned by the Habs for next season?

— Eli Keats (@Newfie_EGK) March 1, 2023
Jonathan Drouin needs a fresh start on a new club. As much as I love the idea of re-signing him to a one-year contract, it's best for all involved to wish him well and close that chapter of Drouin's story.
Unfortunately, Paul Byron's injury means that he's not a viable target, which is such a shame, because you'll never find a more supportive and wholesome person in the league. Byron is truly one of the good guys, and I really hope he finds happiness by making an eventual return to the NHL. I just don't think it'll be with the Habs.
Sean Monahan is an interesting option. If the Canadiens cannot trade him, I'd suggest they should offer a one-year deal, with the caveat that they'll use him on the top power-play unit and give him healthy minutes in the top six. It would be a good way to ensure he could reboot his career by producing at an elevated pace, which should lead to a big contract if he manages to stay in the lineup. Monahan has maybe one or two big contracts left to sign in his career, and this could lead to more money for the player, and a possible decent return at the trade deadline for the Canadiens.
I don't think Chris Tierney is in their long-term plans, but we may see the Habs offer him a bargain-bin contract to add a warm body to the mix.
As for Alex Belzile, I'd quickly offer him a contract. He's not just the Laval Rocket's captain, he's a very useful player. Statistically speaking, he makes a very big impact given his usage.
---
Anderson Affair
With the prices seen in some of the bigger trades, is that a positive sign for perhaps moving Anderson?

Would be nice to get another 1st rd pick this draft

— QMJHL_FanHouse (@QMJHL_FanHouse) March 1, 2023
I don't get the sense Hughes is leaning toward trading Anderson, but given the current NHL trade market, it may be the best opportunity to maximize his value.
And frankly, that's a crucial part of being a general manager: asset management. It's especially important when the team is in a rebuild
I understand the Canadiens like Anderson, and love what he brings to the table, but he's too old to fit in with the core of the rebuild, and his perceived value is unlikely to ever be higher.
Hughes should strike while the iron is hot.
---
Monahan Movement
If this is even possible, do you see the Habs trading Monahan for a draft pick conditioned on games played, say, for a 4th, which becomes a 3rd etc. based on games played and playoff round?

— Nathaniel Herz (@pindaricus) March 1, 2023
It is absolutely possible, and the most probable trade scenario if Monahan cannot make a return to play before the deadline.
If Monahan moves, expect teams to demand conditions based on games played, as well as salary retention by the Canadiens.
---
Future Considerations
How do you see the lines working out next season with the current roster (realizing trades will also happen)

— Beat Stimulator (@Beatstimz) March 1, 2023
I will delve into this question a little later in the year. We'll have a much clearer picture of the Canadiens' roster this summer because I get the impression the team will be fairly busy at the Draft.
One thing I will predict is a lot more movement than some expect.
Just take a look at the Canadiens' roster over the last 5 years. There's been a ton of movement from year to year.
I know that's not a great answer, and I do promise to circle back to this question, but don't be surprised if Hughes makes some moves that shake up the roster in a significant way.
---
Upcoming UFAs
Who do u want Montreal picking up at the deadline or in free agency

— Jacques-Hank (@jacques_hank) March 1, 2023
I'd avoid any big names and focus on NCAA players that may not sign an entry-level contract with their respective draft teams.
We already saw Henry Thrun advise the Anaheim Ducks he will not sign a contract. Consequently, the Ducks traded his rights to the San Jose Sharks, who have until August 15th to sign him.
And we may see more players take that route.
Two goaltenders, in particular, interest me.
Erik Portillo (67th overall, 2019, Sabres) and Carter Gylander (191st overall, 2019, Red Wings) are among the players that may be available, and given the dearth of talent among goaltending prospects, they may provide a free solution to shore up an organizational weakness.